There's a new local couple at the helm of Dave's Sports Shop in Lynden.
Will and Jenn Lathrop took ownership of the shop on May 1. The local sporting goods store had been under the ownership of the VanderHoek family since its founding in 1957 as Jude's Sporting Goods.
Since October, the Lathrops have been training in the store under Dave and Claudia VanderHoek, who have been mentoring them to take over the business.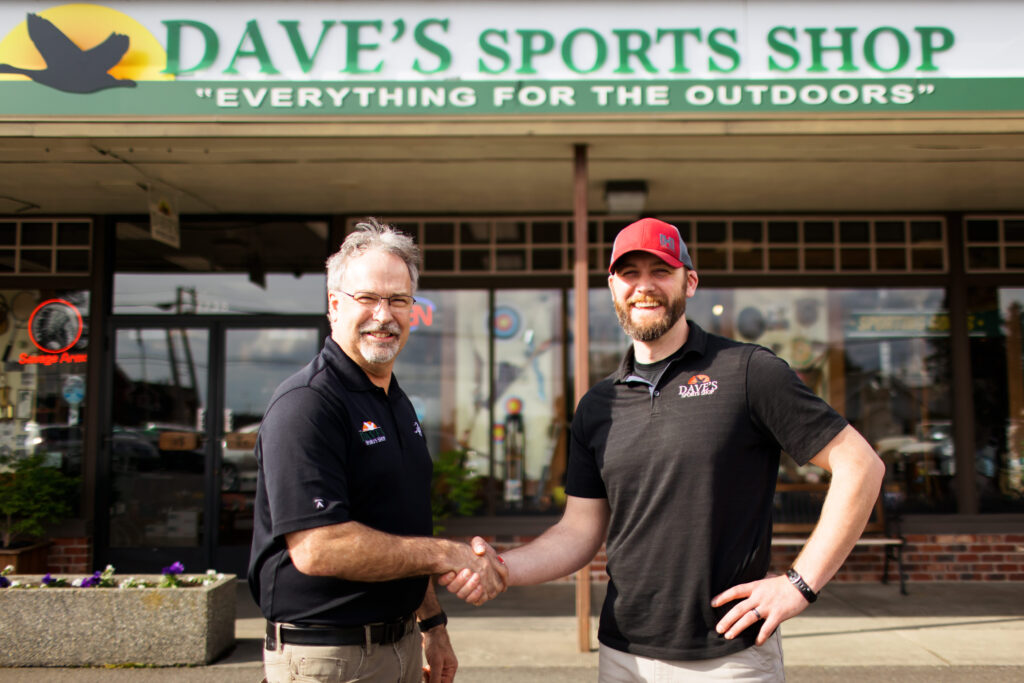 Will Lathrop has been a customer of Dave's Sports Shop since 2007, the year he moved to the area and the same year Dave's moved to Lynden's Fairway Center. In October 2020, when he learned that the store was looking for new ownership, he and Jenn had a fleeting thought that the business could be fun to own. However, it wasn't until early 2021, when a family member nudged the Lathrops to explore the opportunity, that they reached out to the VanderHoeks.
"Becoming the owners of Dave's Sports Shop was something that we talked about and prayed through," Will Lathrop said. "After meeting with a few advisors, we had the confidence to commit our family to this adventure."