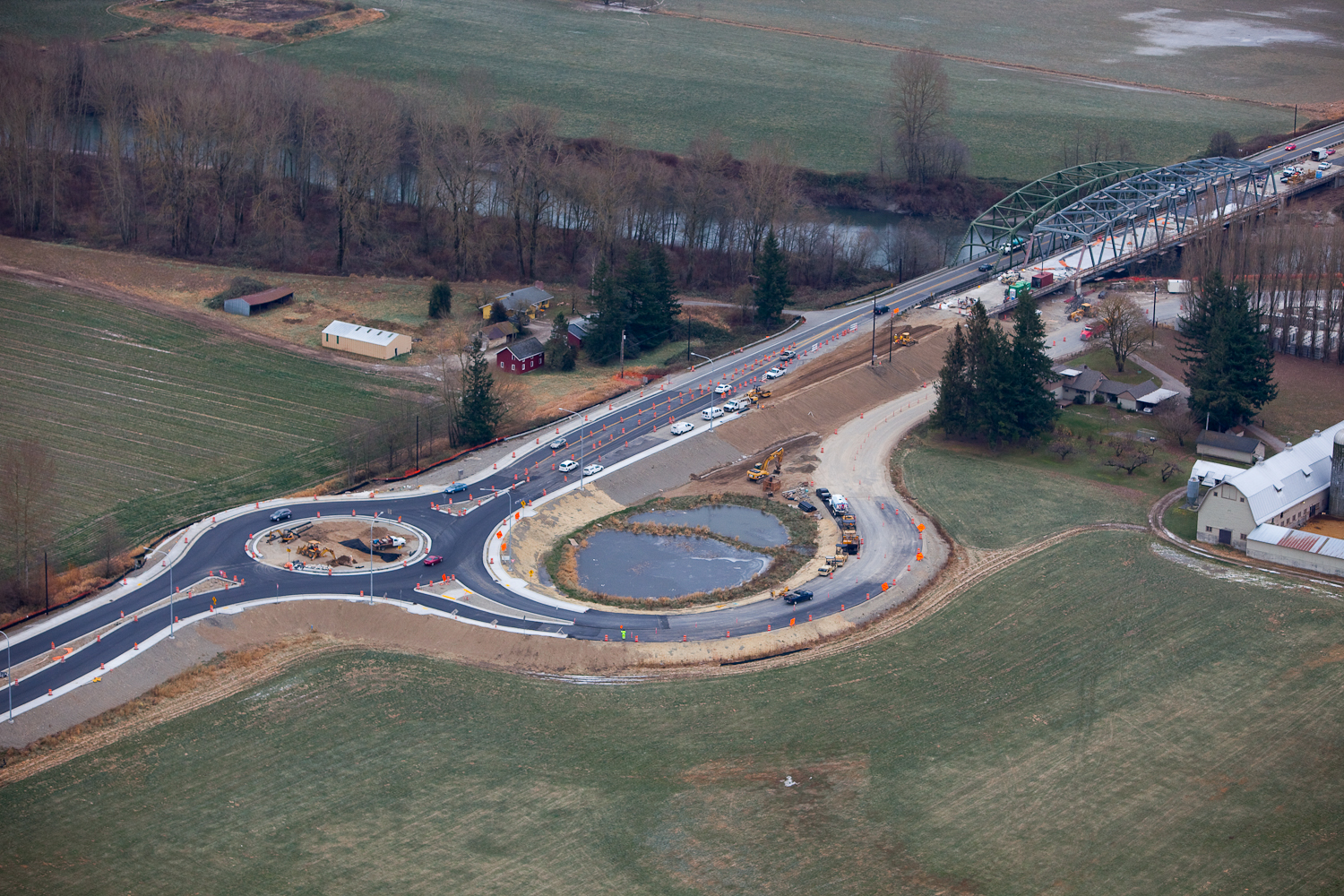 The Washington State Department of Transportation (WSDOT) is closing the southbound lanes of Guide Meridian (also known as State Route 539) next week, from 4am on Monday July 31st until approximately 5am on Saturday August 5th. (Yes, we said August 4th on the title – because, let's be real, most of us won't be driving Saturday morning before 5am and there's a fair chance they'll re-open it earlier). The closure is to complete "concrete leveling work" on the approach to the small bridge just south of the larger Nooksack River bridge.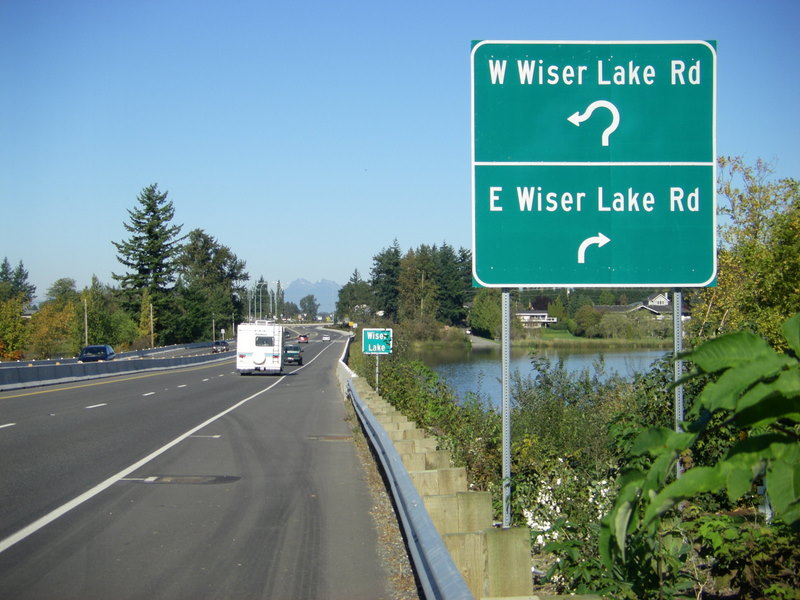 WSDOT shared on Twitter a video showing the "bump" most of our readers have probably experienced when approaching that bridge at 50 miles per hour:
When I dip you dip we dip – so we're fixing the dip. SB lanes of the Guide (SR 539) south of Lynden close Mon at 4a https://t.co/e693PqANDl. pic.twitter.com/RcmMmXgdkt

— WSDOT North Traffic (@wsdot_north) July 28, 2017
WSDOT says a detour will be available "via Birch Bay Lynden Road to southbound I-5." When ourLynden became aware of these forthcoming closures last week, we suggested an alternative of creating temporary two-way traffic on this short stretch of northbound lanes, or detouring to Hannegan Rd. Surely most locals will be able to decide for themselves if taking the Hannegan toward Bellingham will be more efficient during this closure. Just be sure to plan ahead and allow extra time whichever route you take — and if your detour brings you through downtown Lynden, consider stopping for a bite to eat along beautiful Front Street!
Southbound lanes of The Guide (SR 539) close early Monday, July 31 for concrete leveling. Will reopen Fri. 8/4 at 5a. NB lanes remain open. pic.twitter.com/lf8D1W7kyT

— WSDOT North Traffic (@wsdot_north) July 27, 2017
Here's a map of the closure, including suggested detour route, provided by WSDOT: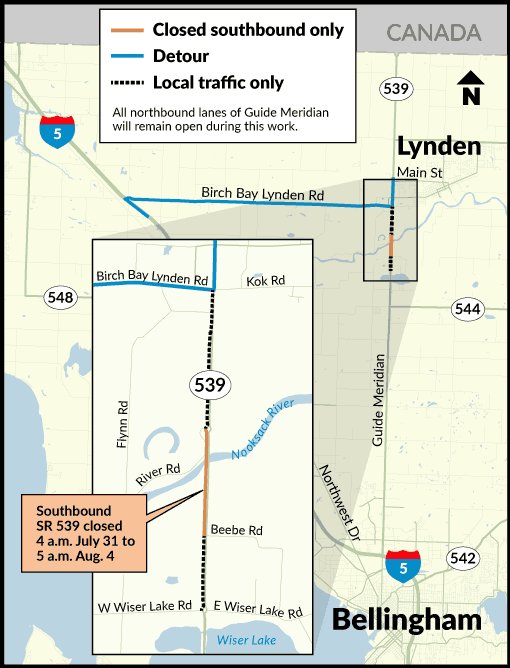 Drive Safe!
Thank you to Dave Brumbaugh of Brumbaugh Co. for the original tip last week!
Comments
comments