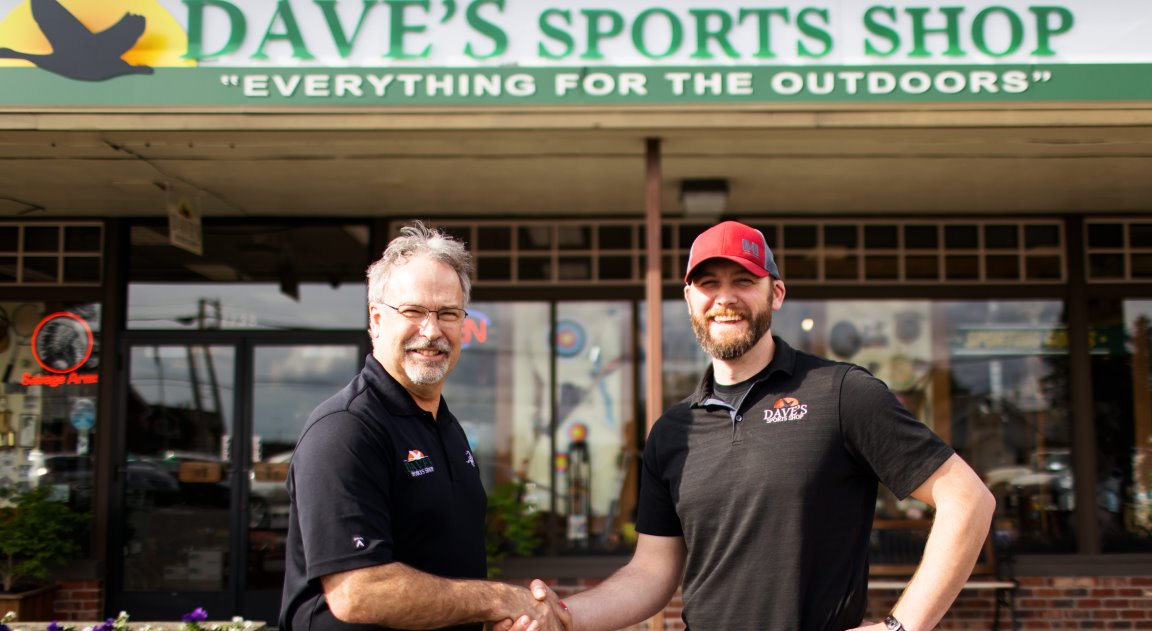 There's a new local couple at the helm of Dave's Sports Shop in Lynden.
Will and Jenn Lathrop took ownership of the shop on May 1. The local sporting goods store had been under the ownership of the VanderHoek family since its founding in 1957 as Jude's Sporting Goods.
Since October, the Lathrops have been training in the store under Dave and Claudia VanderHoek, who have been mentoring them to take over the business.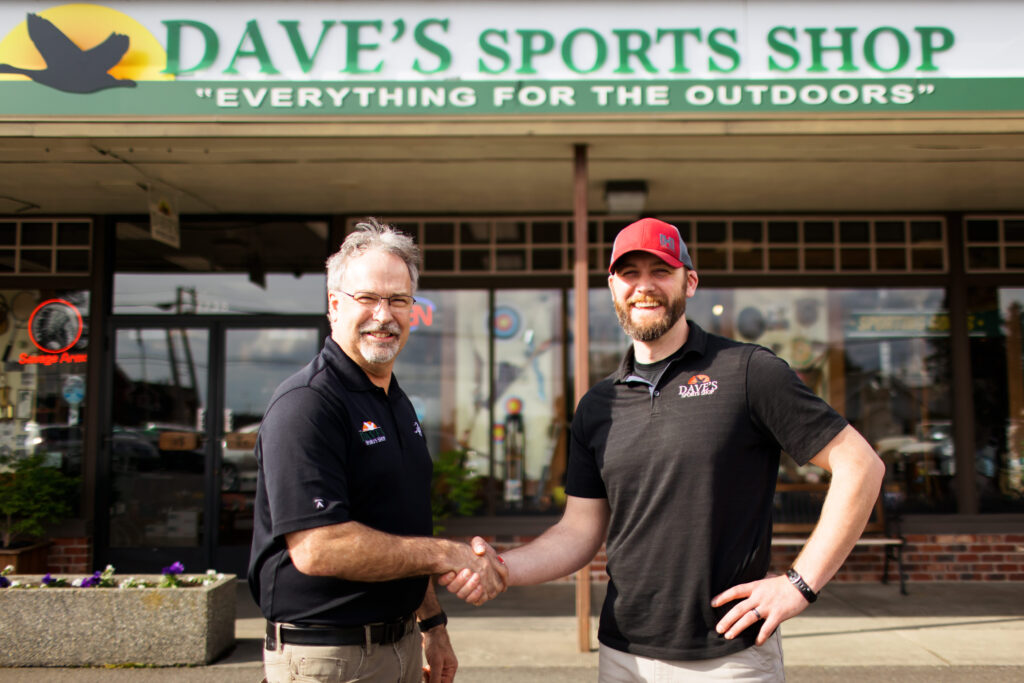 Will Lathrop has been a customer of Dave's Sports Shop since 2007, the year he moved to the area and the same year Dave's moved to Lynden's Fairway Center. In October 2020, when he learned that the store was looking for new ownership, he and Jenn had a fleeting thought that the business could be fun to own. However, it wasn't until early 2021, when a family member nudged the Lathrops to explore the opportunity, that they reached out to the VanderHoeks.
"Becoming the owners of Dave's Sports Shop was something that we talked about and prayed through," Will Lathrop said. "After meeting with a few advisors, we had the confidence to commit our family to this adventure."
Will plans to manage much of the daily operations while Jenn focuses on human resources, accounting and other office tasks.
Experience and a passion for the outdoors.
A Marine Corps veteran, Will has been an active outdoorsman for years. He primarily hunts deer and elk but also enjoys high country bear hunting on occasion. He has experience with rifle and bowhunting and enjoys the extended seasons those options provide. He has been getting more into waterfowl hunting and is an avid fisherman and firearms owner.
"I have been to Dave's countless times for hunting licenses, shooting gear and all the things that go along with that," he said.
While Jenn did not grow up hunting or fishing, she enjoys hiking and camping and has been active in team sports, playing soccer and volleyball in her young adult years. Until recently, she lived in Canada, where she was a personal trainer. Now in Whatcom County, she owns and operates an online training business called The Healthy Mom Academy.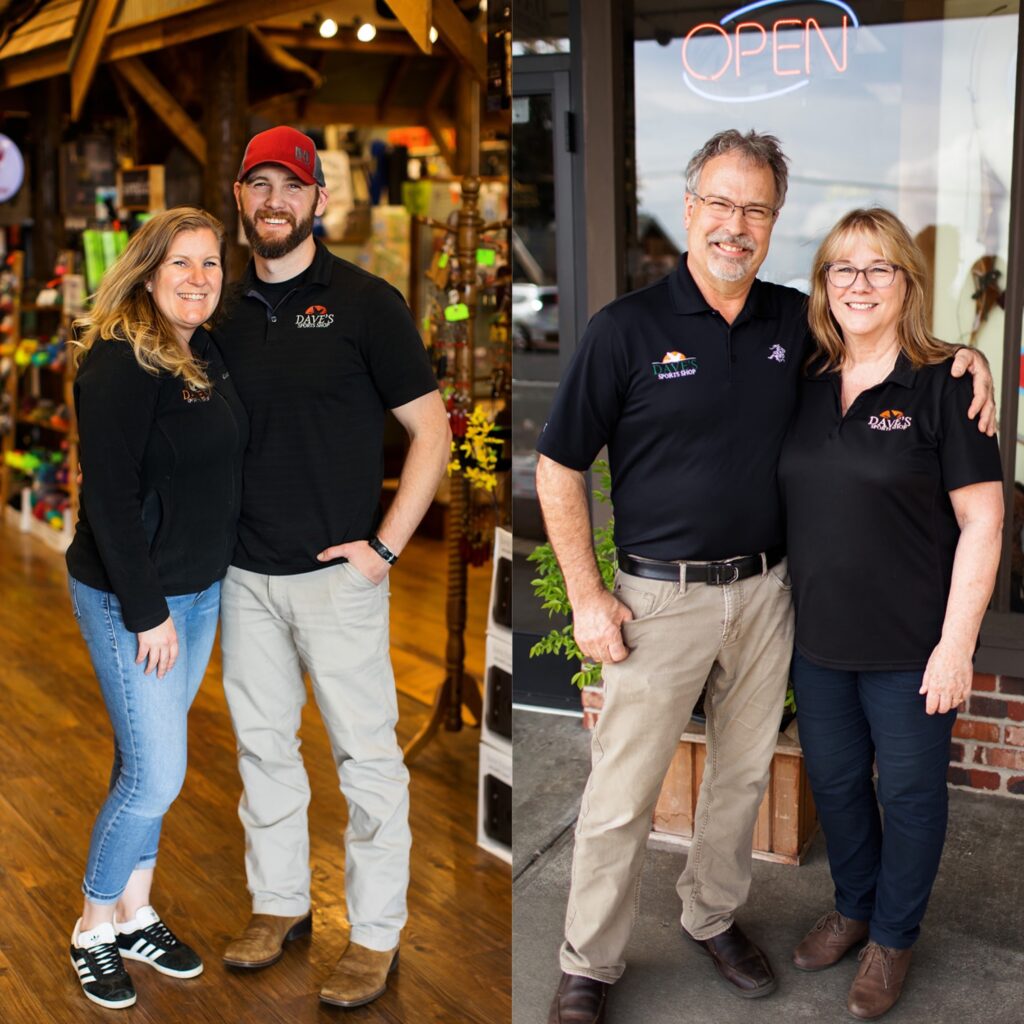 The Lathrops feel grateful and blessed that Dave and Claudia took them under their wing with grace and patience during the discovery process. At times, there were hurdles that seemed insurmountable.
"The VanderHoeks invested huge amounts of time and were there with us along the way," Will Lathrop said.
What's next for Dave's Sports Shop?
While the Pacific Northwest has a long heritage in outdoor sports, interest spiked during the pandemic, with many people deciding to reconnect with nature. Supply chain issues also got people thinking about alternative ways to source food. More women took an interest in hunting and shooting; more families spent time fishing and camping.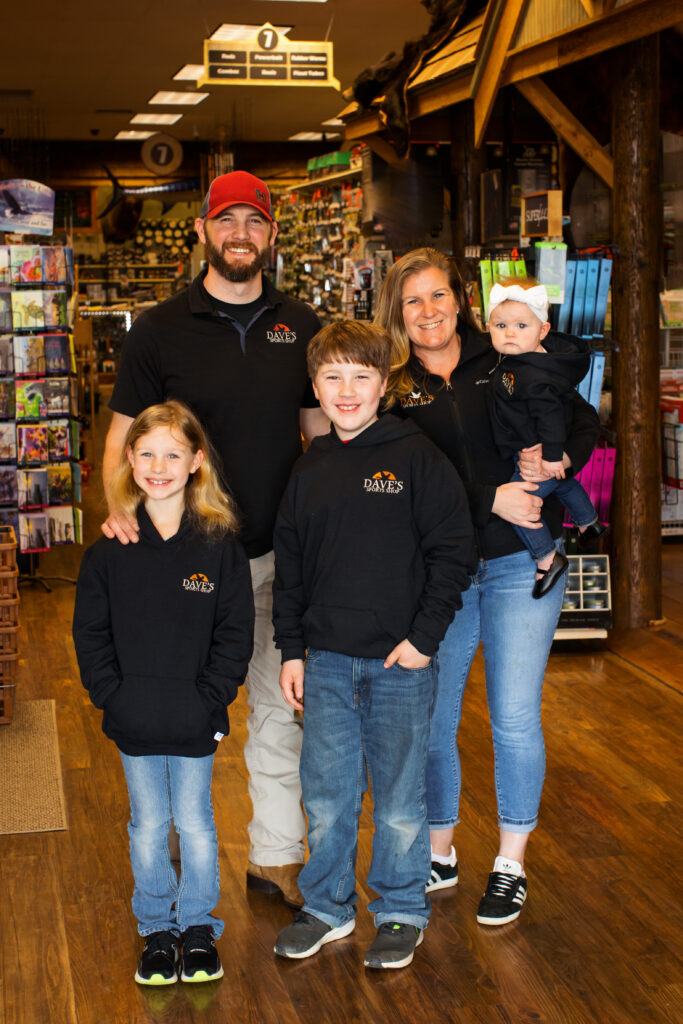 The Lathrops plan to serve this expanded interest by offering in-store classes and workshops and are exploring the possibility of expanding some product lines.
"Our intent is to continue to serve the community as Dave and Claudia have done and to continue to meet the needs of Whatcom County hunters and adventurists," Jenn Lathrop said.
Customers may not notice much of a difference when they visit the store. Friendly, knowledgeable staff will still answer questions and help with the selection of products for fishing, hunting, shooting and other sports activities.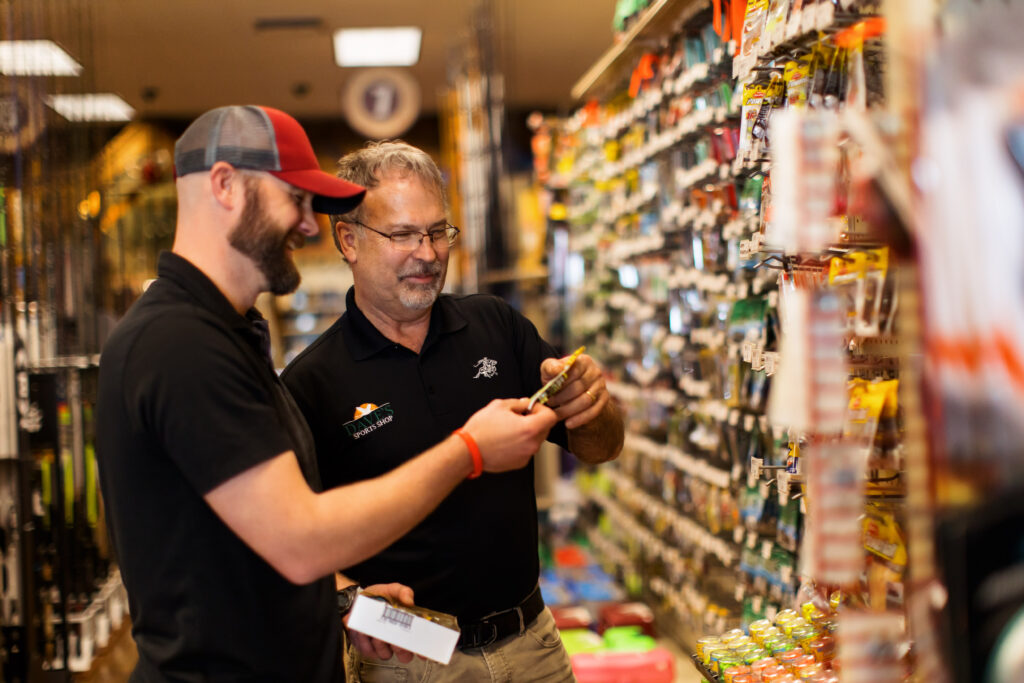 Dave and Claudia have done a great job building a team of experts who serve customers at the shop, and it has been a pleasure to work with them thus far, the Lathrops said.
But will they change the name of the store? With a laugh, the Lathrops tell customers that it would be easier to change Will's name to Dave than to rebrand.
"Dave's Sports Shop has a solid reputation," Will Lathrop said. "We have no plans to change the name of the business."
What's next for the VanderHoeks?
Dave has worked at the business in various ways for nearly 50 years. While he won't be in charge after the sale, he plans to stay involved in the community.
"We are staying in Lynden, so I might even end up being one of those guys sharing stories in the coffee area at the back of the store," he said.
The VanderHoeks, along with their kids and grandkids who have worked in the business over the years, will miss the people who have used the sports shop as a place to gather, sip coffee and talk about life's adventures. They will continue to guide and support Will and Jenn in the store, as needed, through July.
After that, they're not sure what life will feel like, but they plan to fill their days with grandchildren, travel and, of course, more time in the outdoors.
The VanderHoeks feel good about handing their family business over to another local family that shares the values Dave's was built on.
"We're excited to pass this shop over to Will and Jenn and their young family," said Claudia VanderHoek. "They have a high level of integrity and a heart for the business. Having worked with them for many months, we have full confidence that they have what it takes to succeed in the community."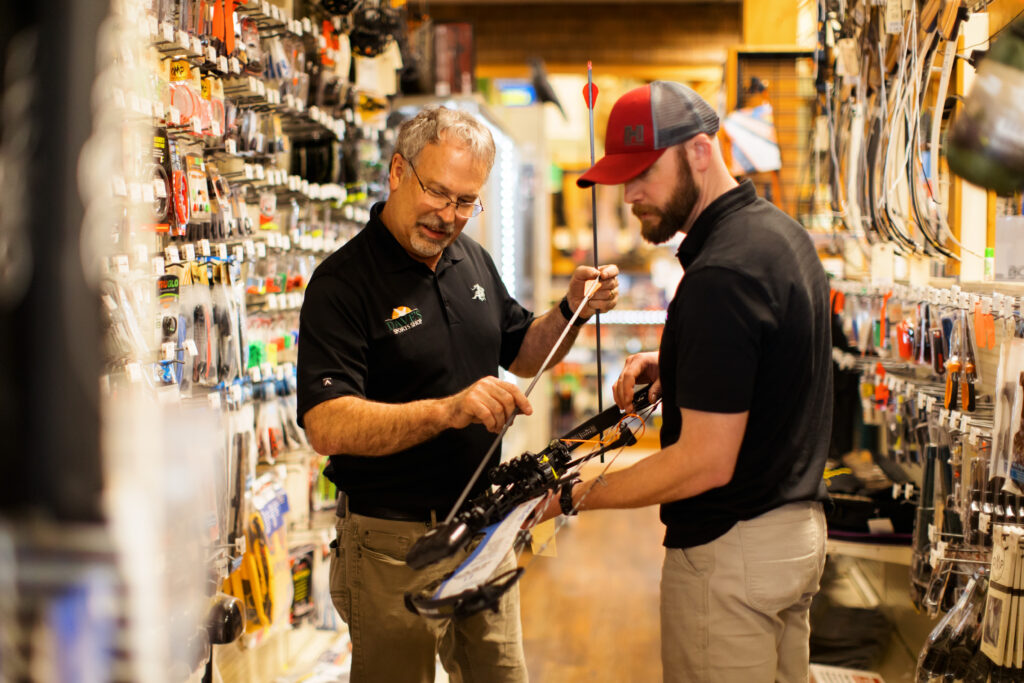 An open house retirement party for the VanderHoeks will be held at the Mt. Baker Rotary building in Lynden, across the street from Dave's Sports Shop, on June 8. This will also serve as an opportunity for the community to meet the Lathrops.
Details can be found on the shop's Facebook Event page by clicking here. You can also follow the shop on Facebook: https://www.facebook.com/davessports and Instagram: https://www.instagram.com/davessports.
Comments
comments