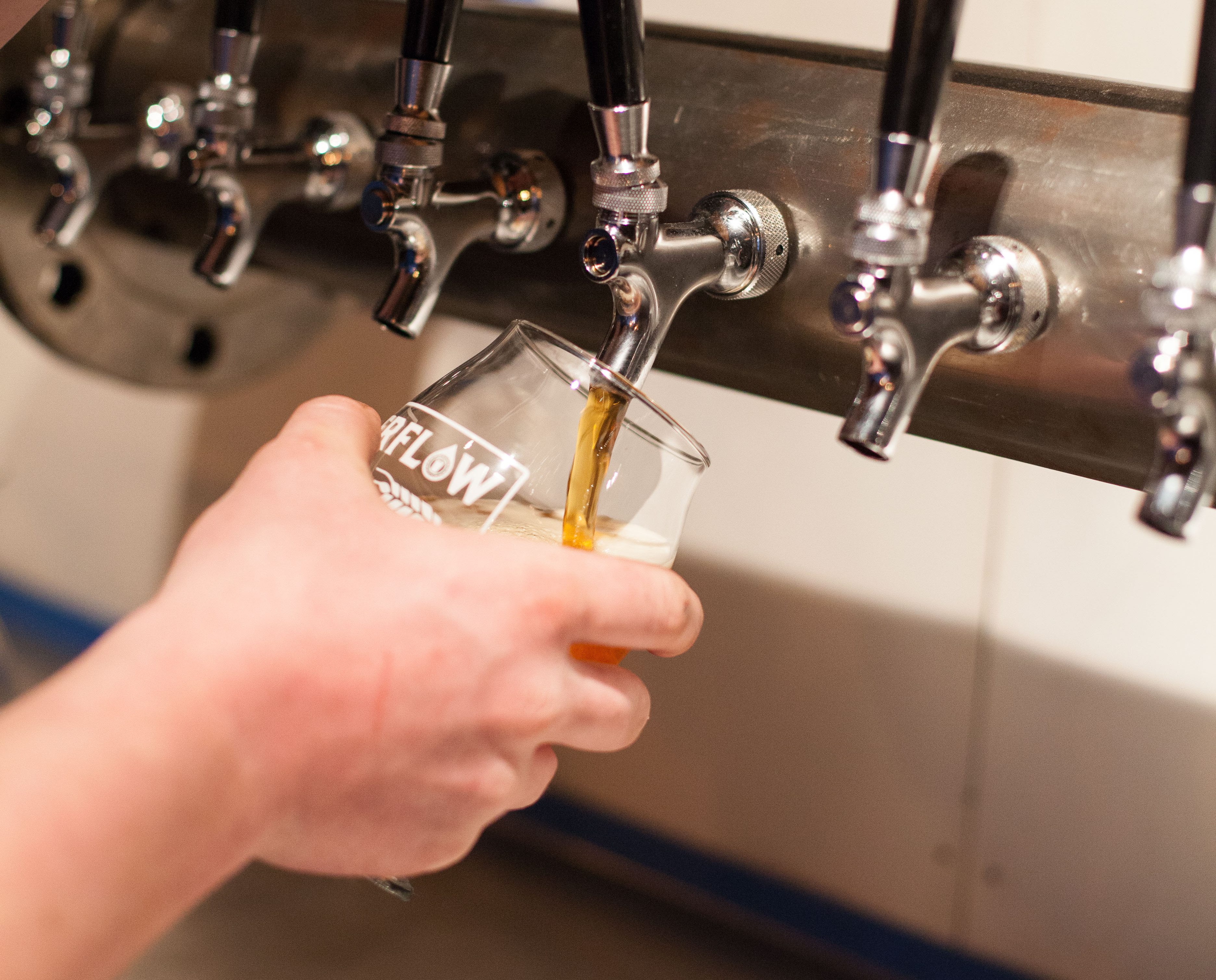 Next on tap in the fully-renovated Waples Mercantile Building: the opening of Overflow Taps this Sunday!
After many months and lots of hard work, the team behind the charity-supporting tap house is making final preparations for their opening this Sunday, February 14th. While Overflow Taps is super community-driven, aiming to be a place where locals gather for conversation, community and even board and card games, their reach is global through their partnership with charity:water. With a portion of the sale of each drink going to the cause, every time a keg is emptied one person will be provided with access to clean water.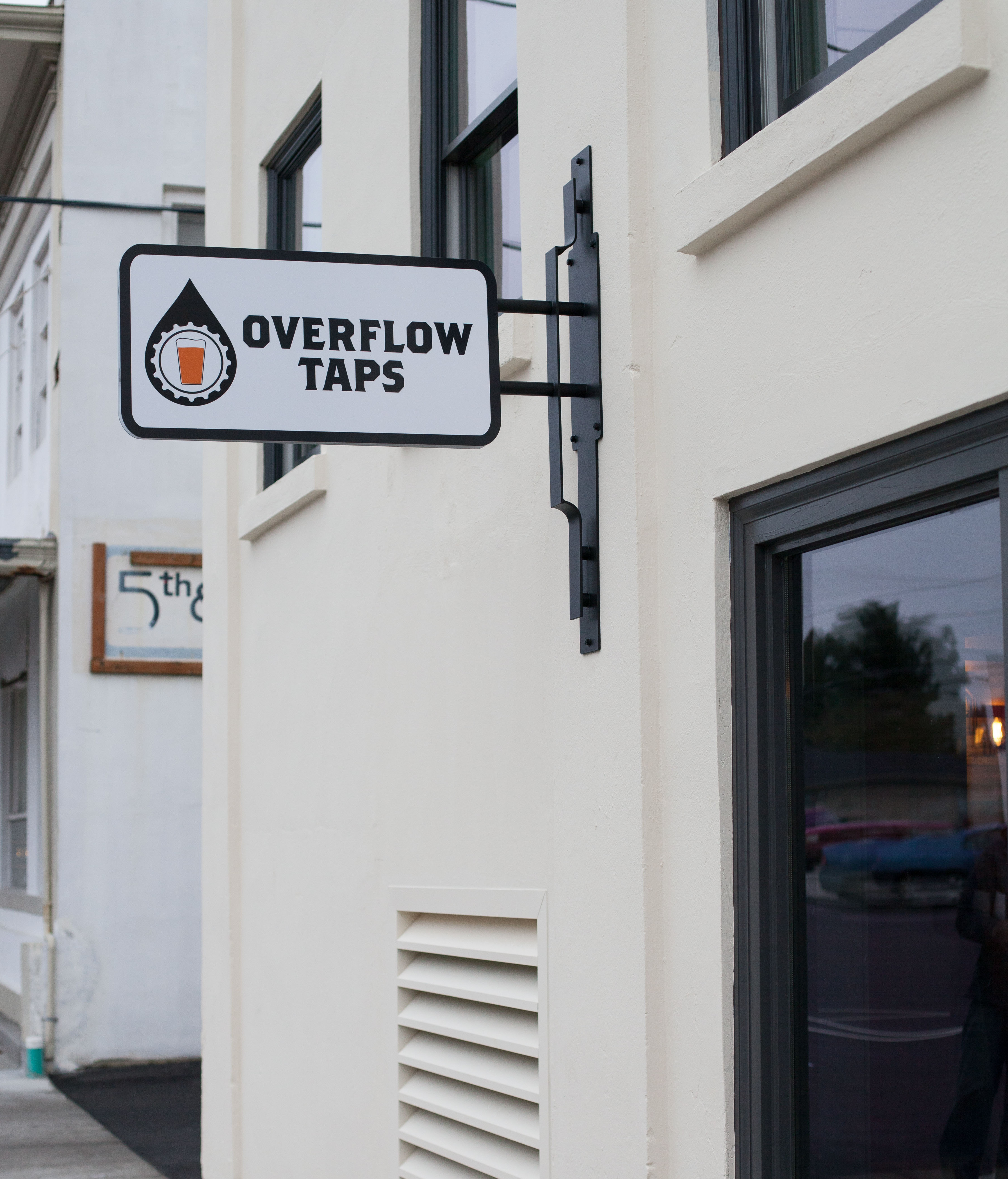 Partners Jesse Nelson, Adam Stacey and Josh Libolt came up with the concept and plan many months ago and have been working on it since. ourLynden originally met with Nelson in the first part of December, when the space adjacent to the Inn at Lynden lobby off 5th Street was far from finished. At the time, Nelson shared the vision and plans for the space, and now nearly two months later the space has transformed into the vision that was described.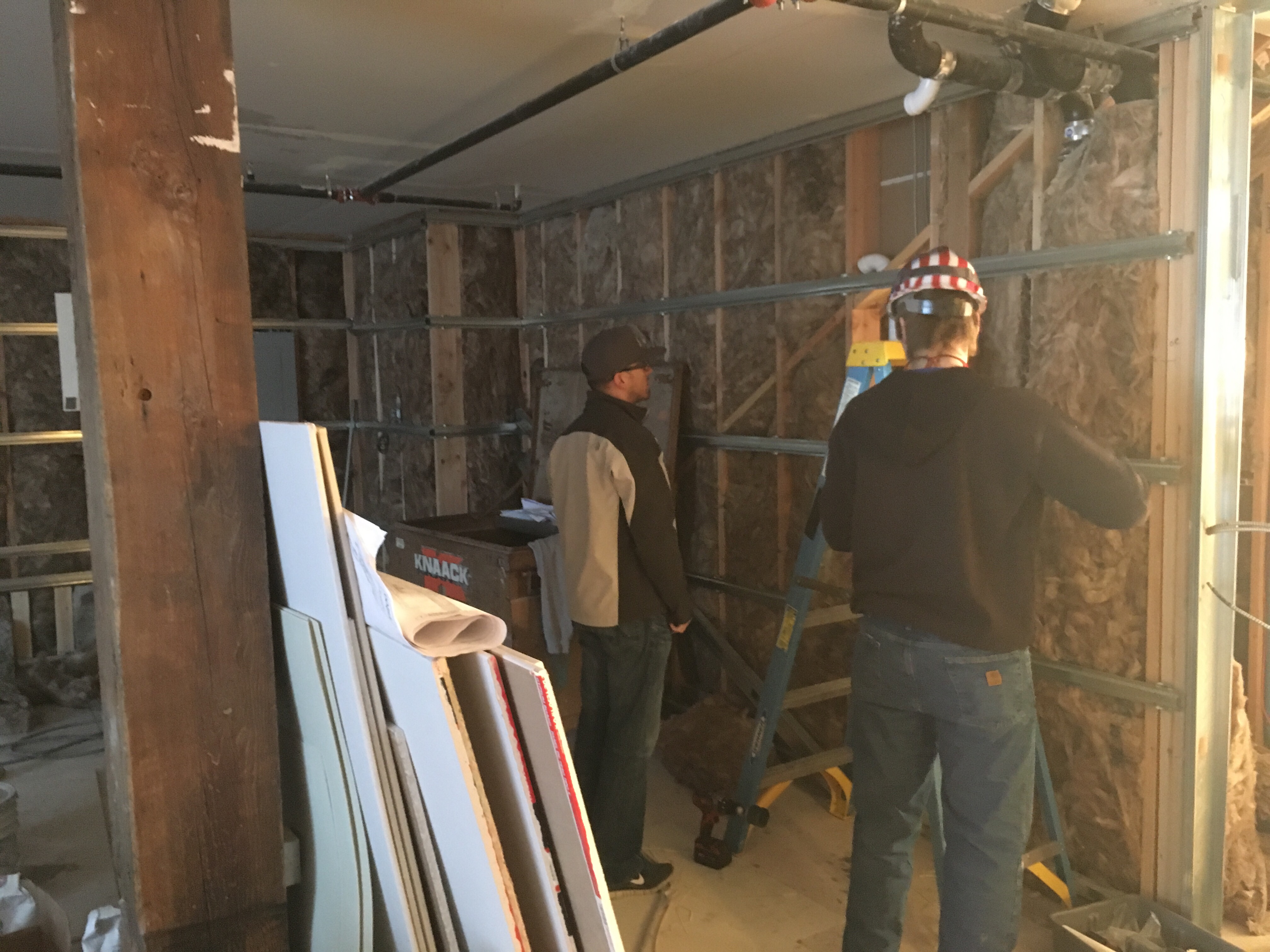 What will be pouring this weekend?
Overflow's 13 taps will pour 9 beers, 2 ciders, 1 wine and 1 cold brew coffee. The founders have a passion for local craft beers and will open with four local beers on tap (one of which comes from Skagit-based Farmstrong Brewing, which is brewing an even closer tie to Lynden in the coming months – stay tuned!). Hard ciders will launch with Seattle Cider Co. Dry and Anthem Pear cider. The first wine on tap will be a red blend, Terra Blanca Triple Threat. The cold-brew coffee on tap will be from Lynden-based Woods Coffee. They'll also offer several wines by the glass or bottle, including a Pinot Noir from Z. Alexander Brown, the winery founded by Zac Brown of country music fame in partnership with Napa Valley winemaker John Killebrew.
Beer prices will average around $5 a pint, with a Sunday through Thursday Happy Hour offering a buck off brews. Or, buy a one-year membership for $75 to get Happy Hour prices all day long (Sunday to Thursday), a filled Growler, entry to the first annual Charity bash and free entry to the quarterly beer and wine school.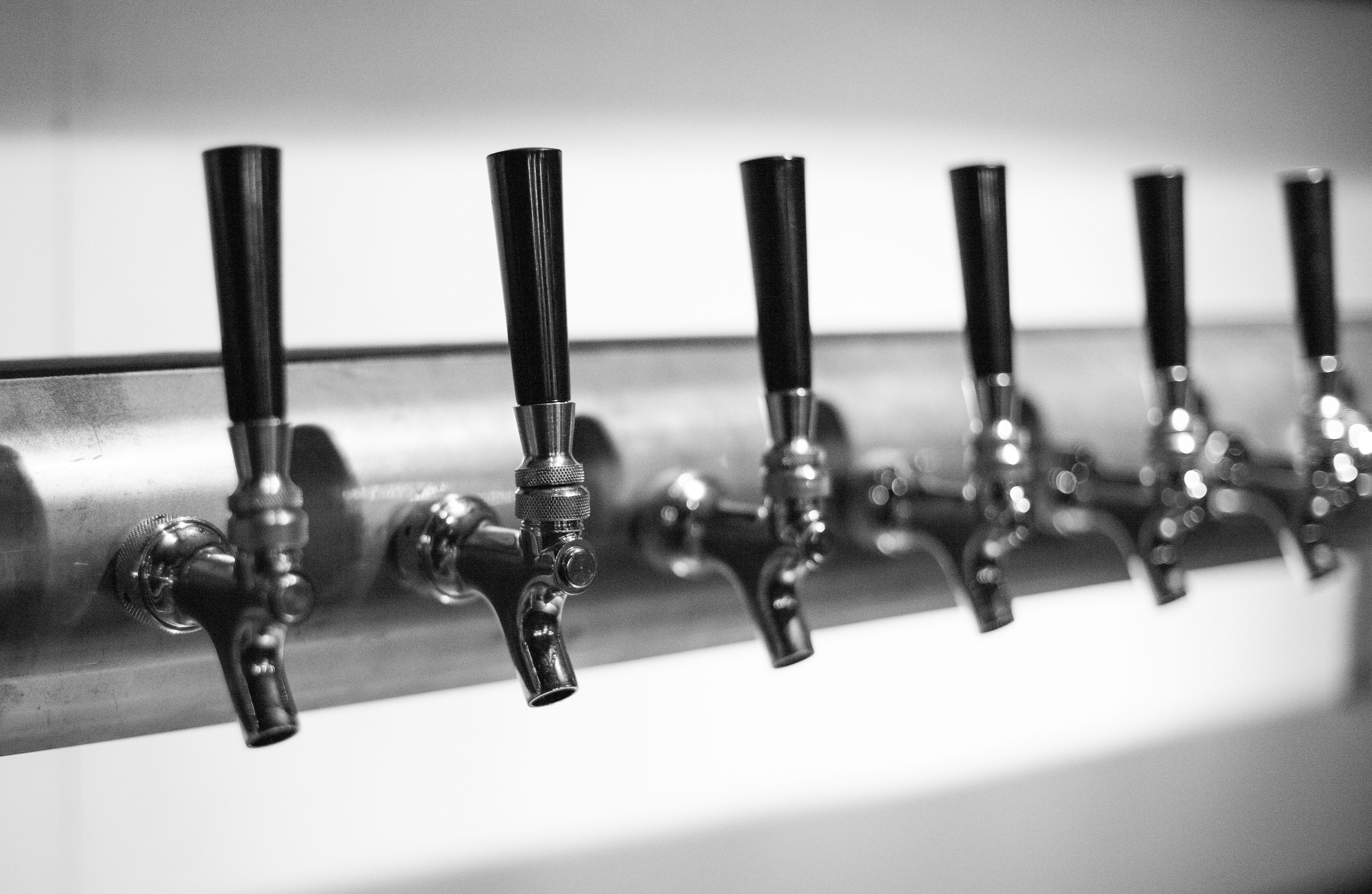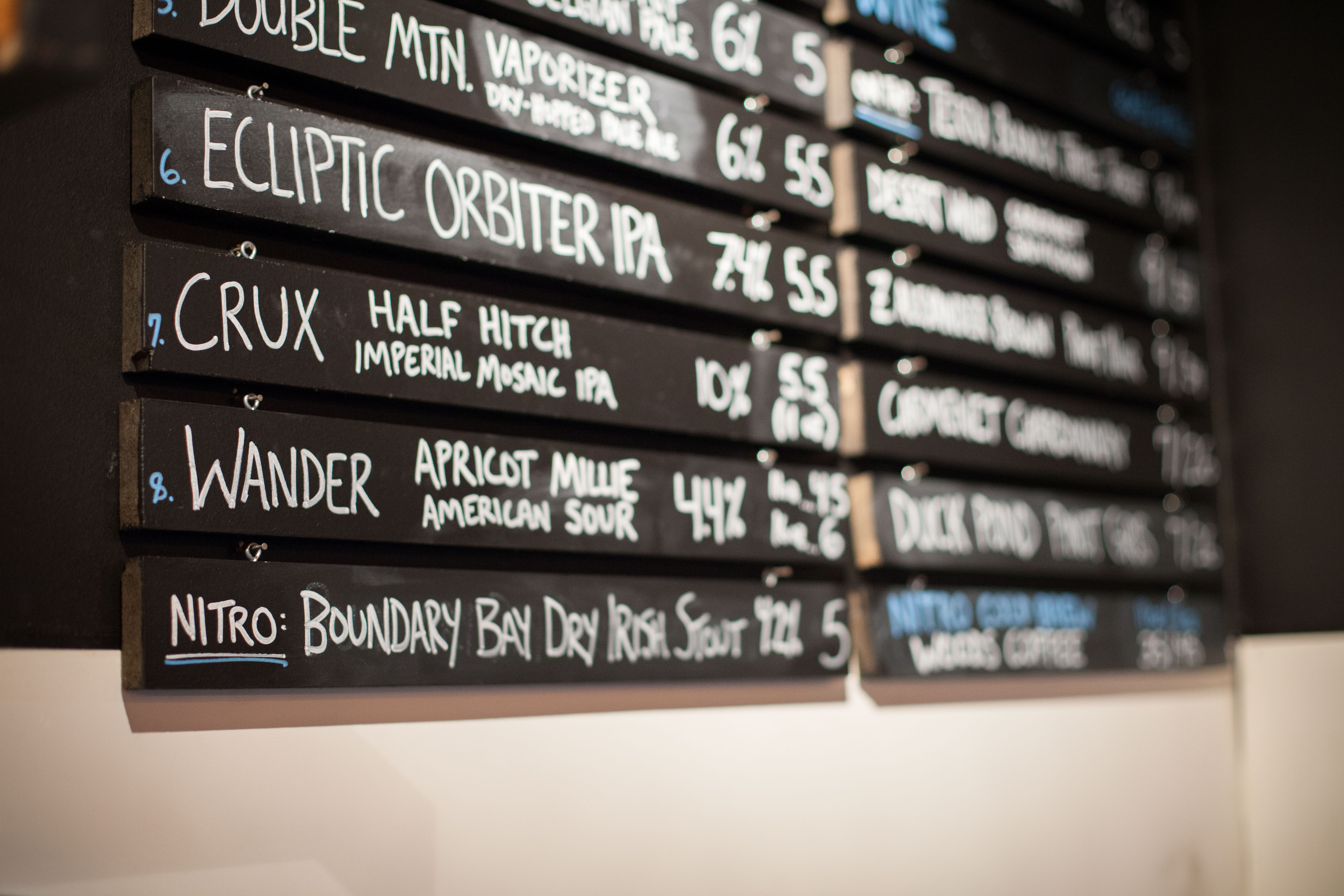 Overflow is partnering with The Inn at Lynden, who plans to provide empty growlers in their rooms, which can be filled at the tap room downstairs. The reusable Growlers can also be purchased for $8, and fills of current on-tap selections can be bought anytime in the future (prices will vary by selection).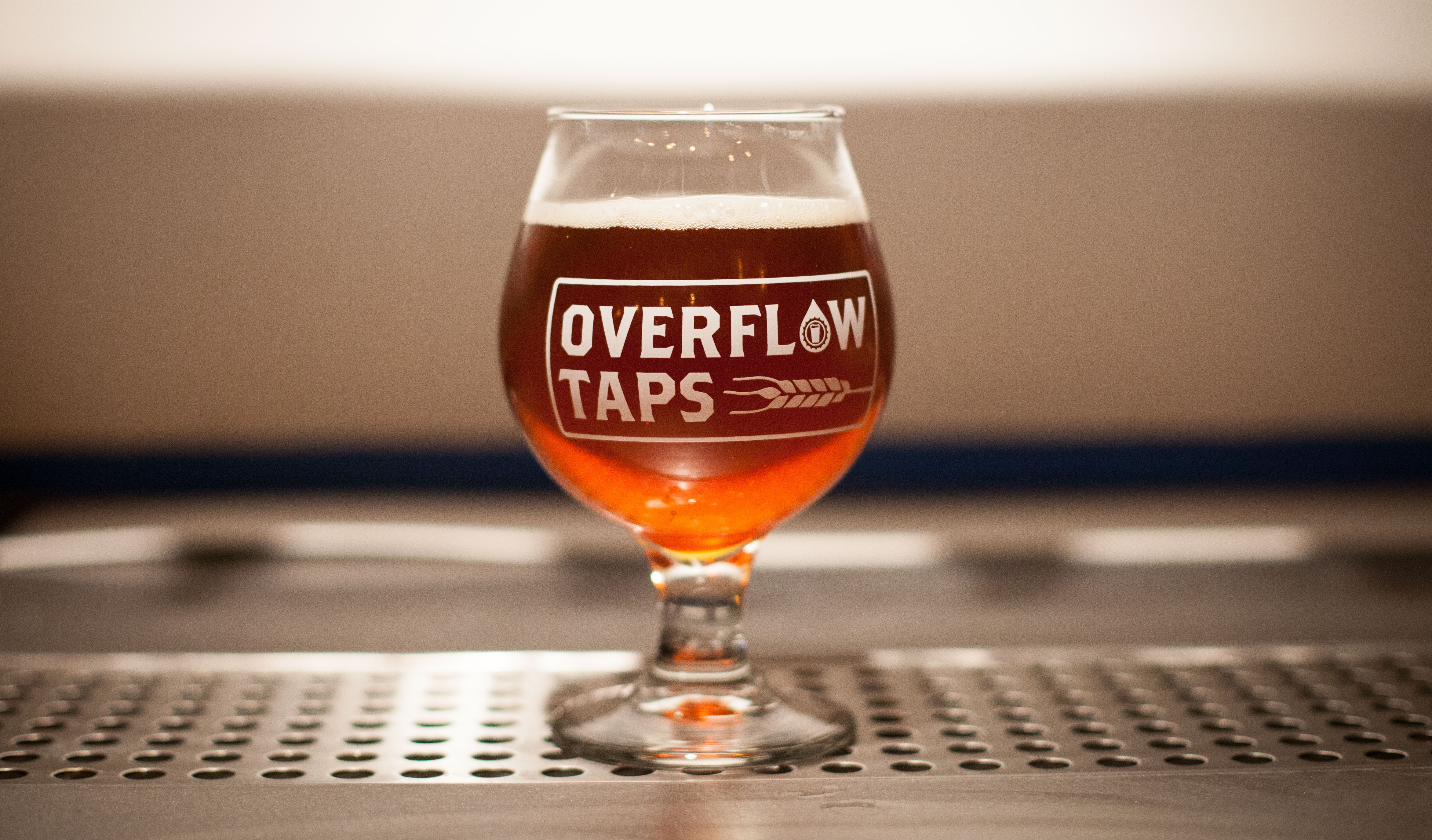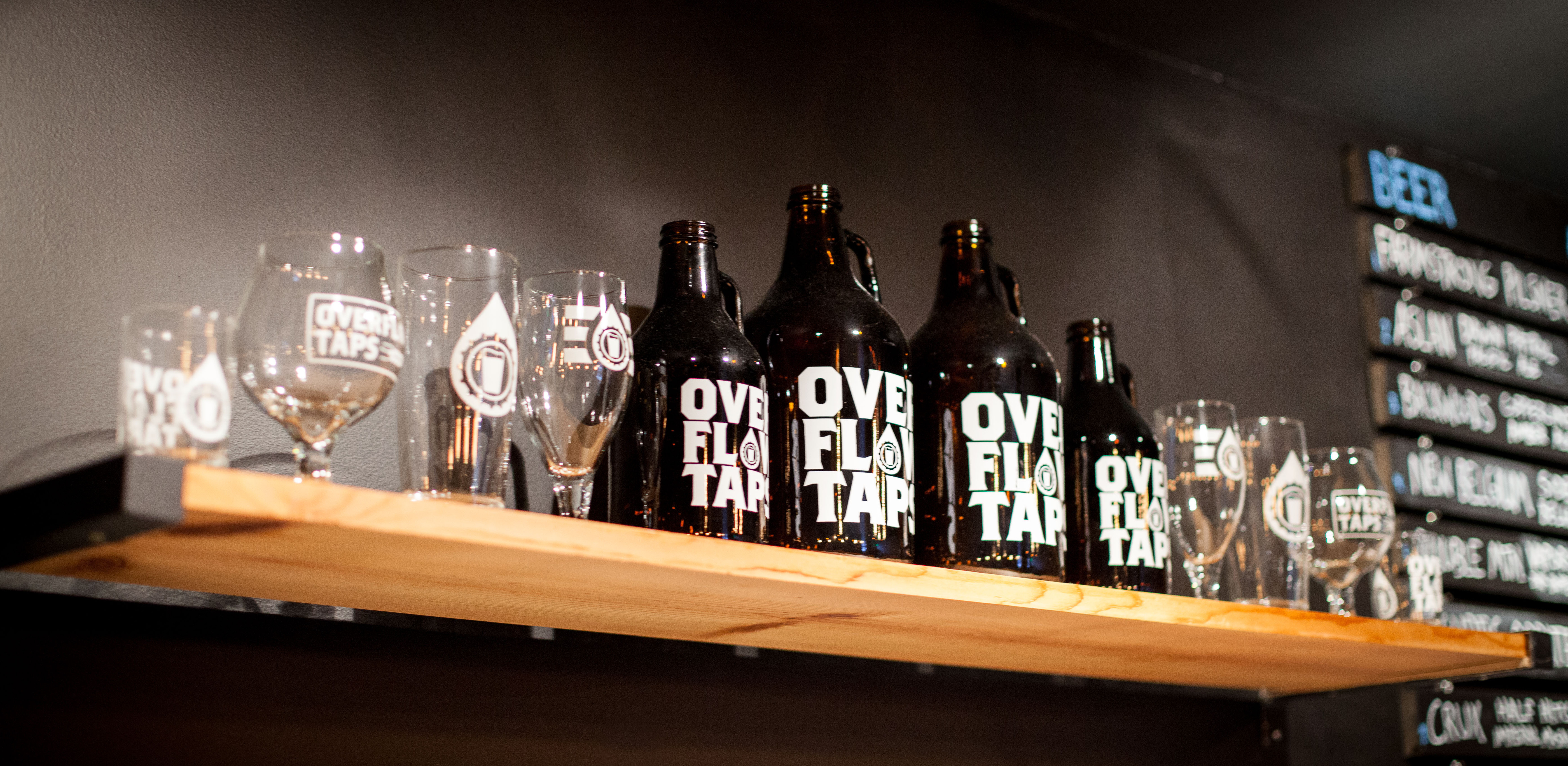 Food? Overflow says "We offer the most diverse food selection in Lynden – without a kitchen!"
You can simply browse the Menu Book, which includes menus from local restaurants that provide delivery or take-out. Plans are being finalized for a strong partnership with neighboring Drizzle Lynden to provide delivery of their tasty 'Drizzle Boards' which feature a variety of meats, cheeses, breads and more.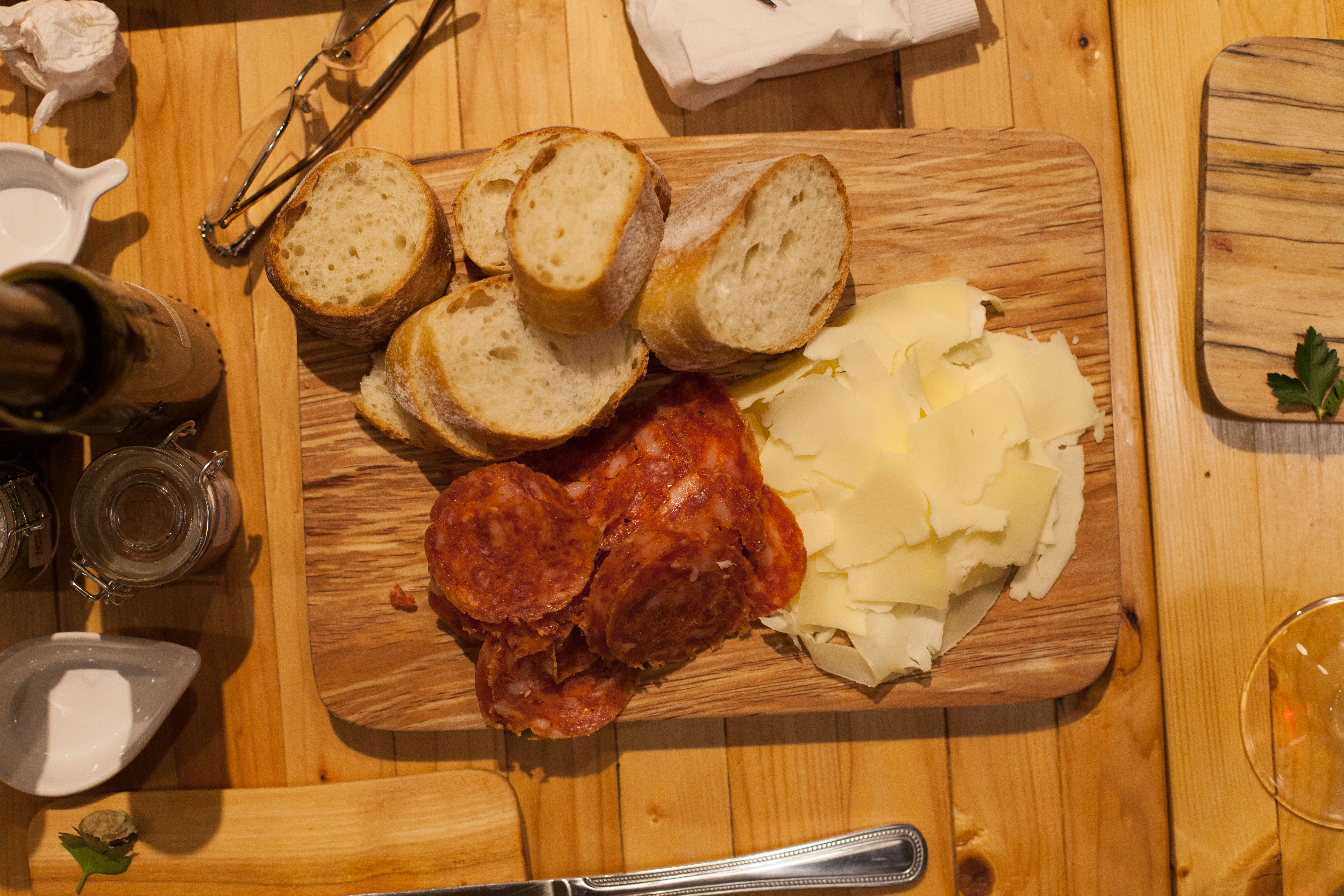 You can even bring food from home. Overflow will offer one in-house bar snack, perhaps the most famous of all: pretzels.
The space: fresh for today, comfortable to stay, and rooted in history.
The tap room has a Northwest rooted vibe to it, where craft beers will feel very at home. It's feels comfortable yet not lazy; fresh yet certainly not distanced from history. Like elsewhere in the old Lynden Department Store building, original hardwood floors and beams are exposed. With a fireplace surrounded by early 1900's local barn wood juxtaposed against a handcrafted hardwood bar top, Overflow mixes old with new in a way that is inviting and will make you want to stay.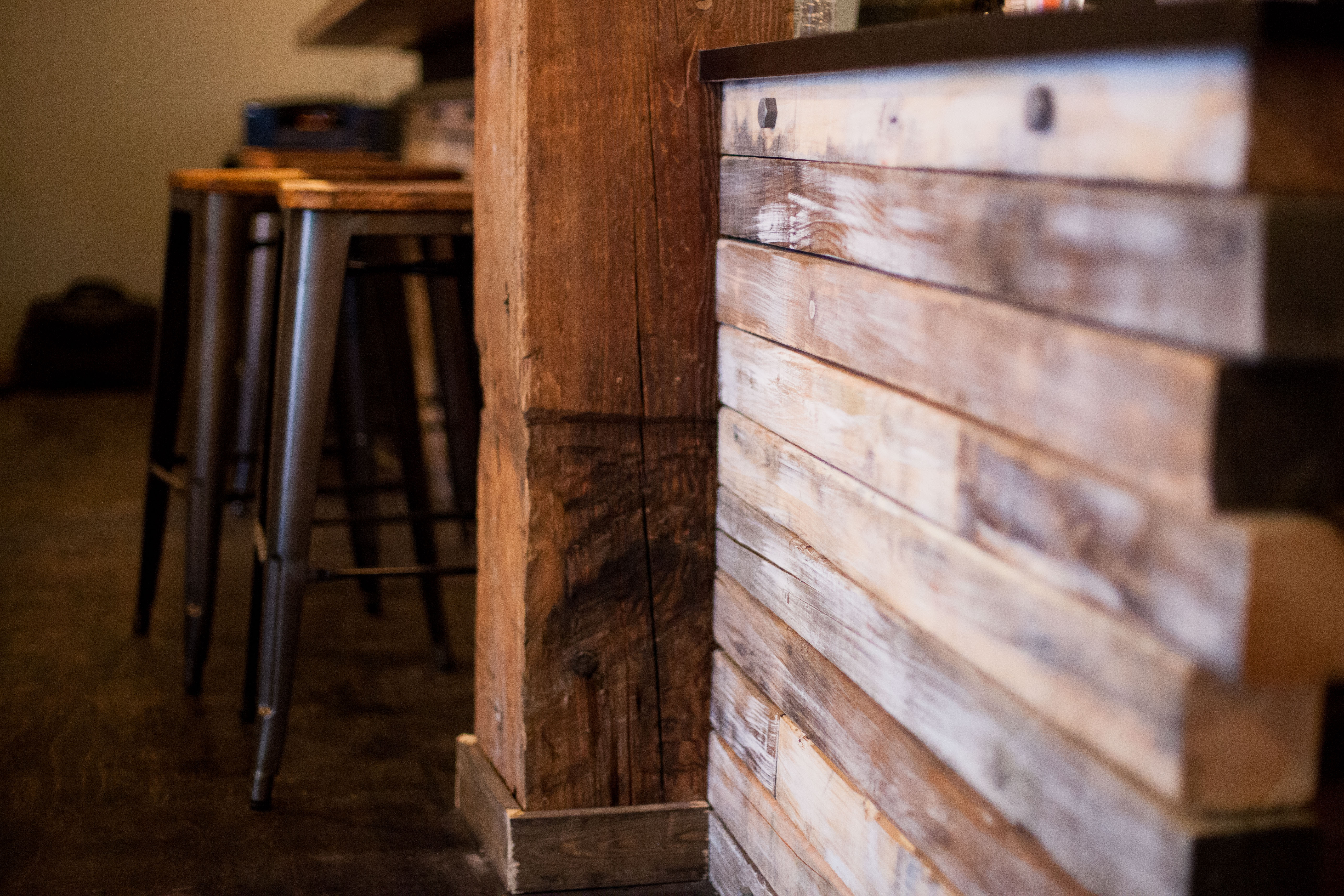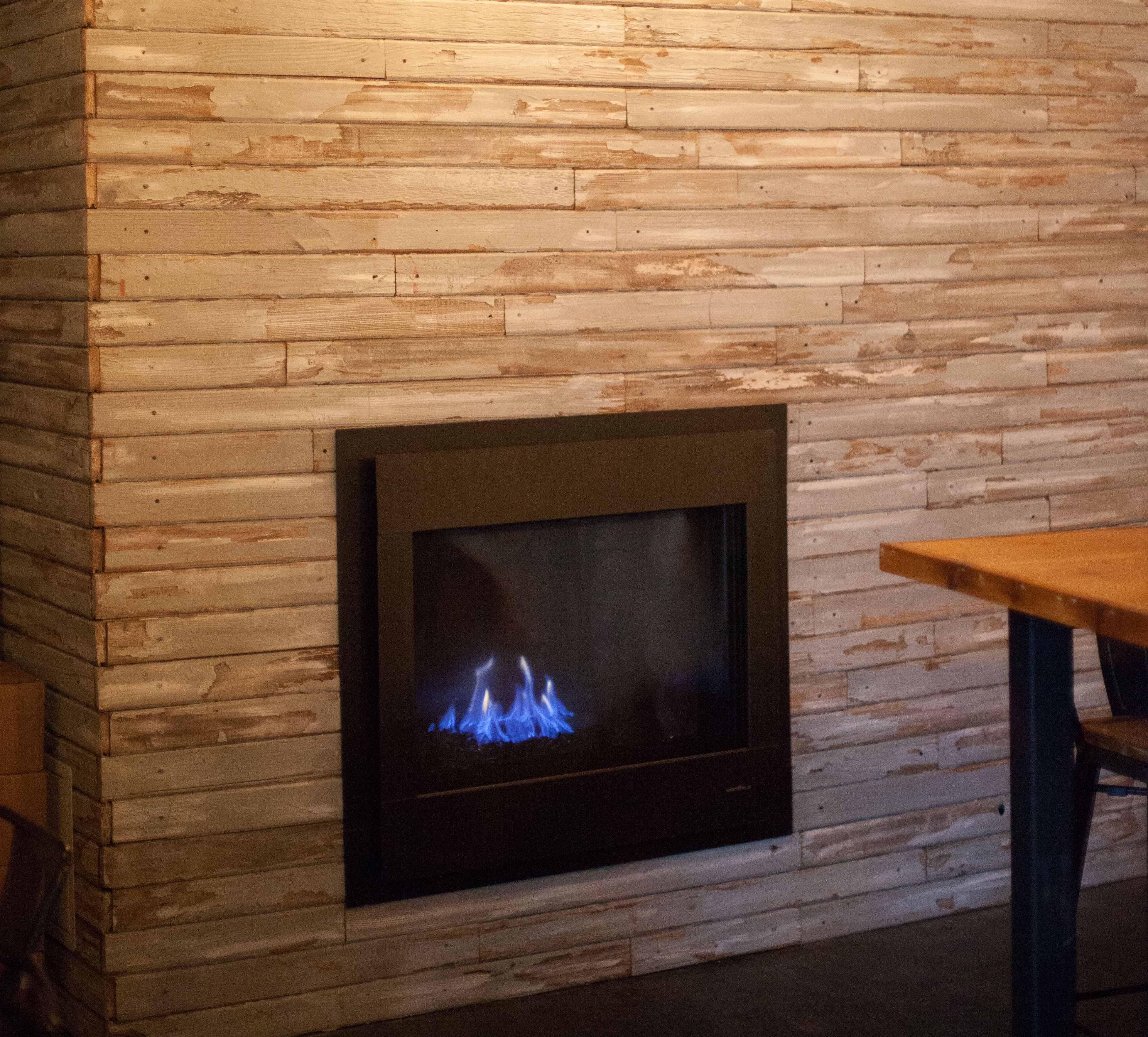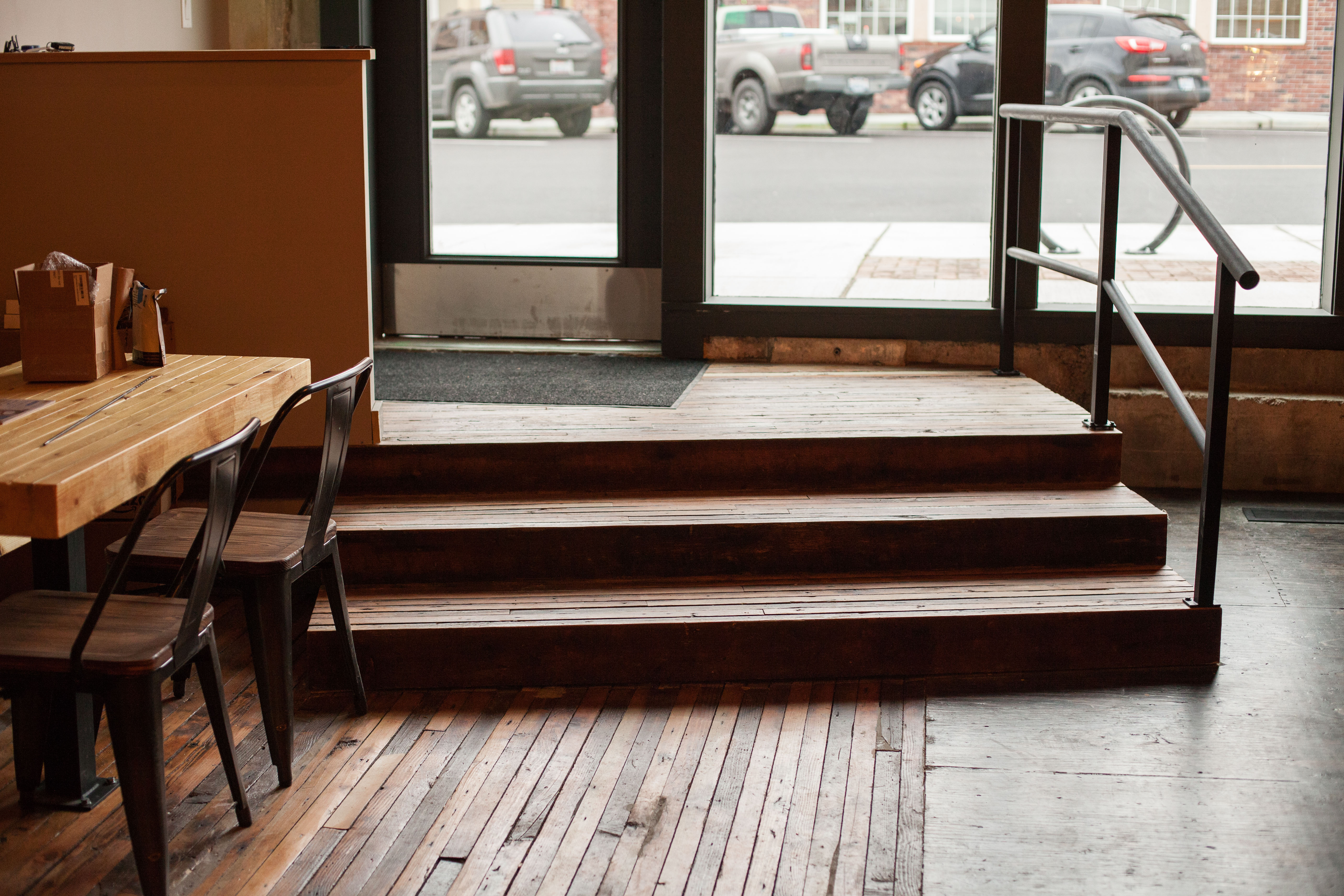 The hardwood bar top was crafted by Tyler Matheis of local Blackbird Longboards, and is a central design feature of the space.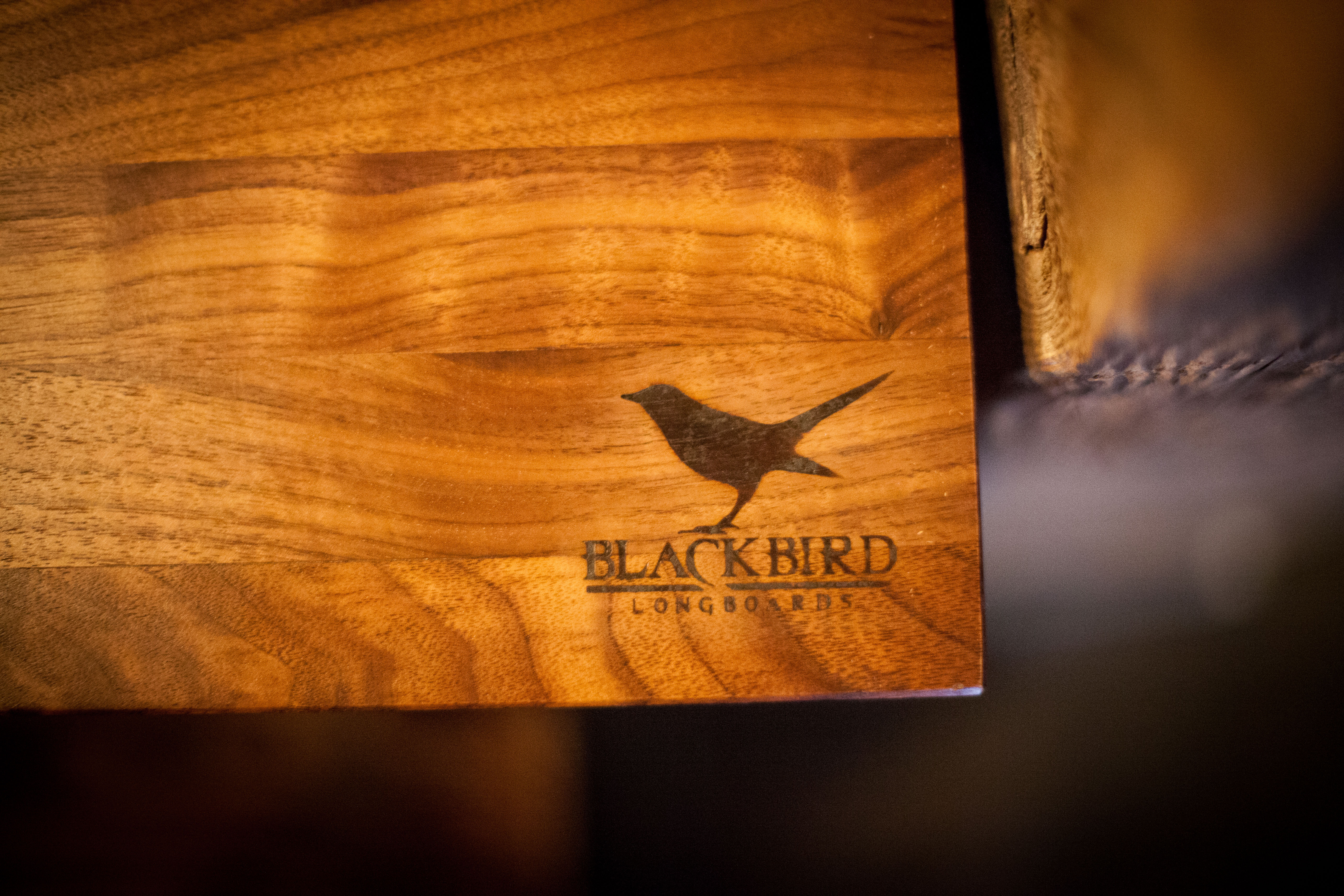 The 21+ space will also feature local art, after a "Calling All Artists" post on their social media garnered some great pieces being dropped off for installation in the space, such as the works by Jessica Kasparian shown below.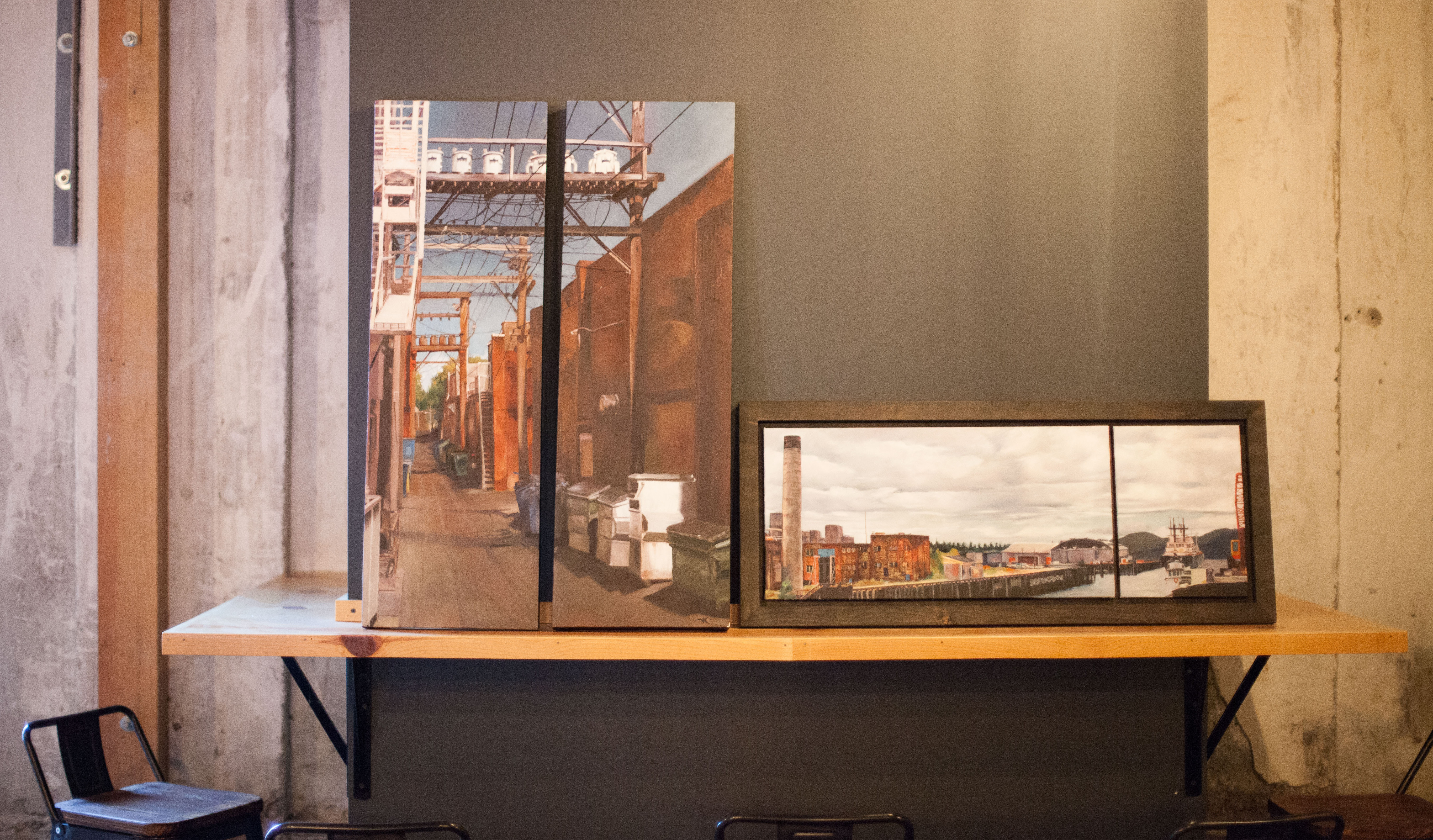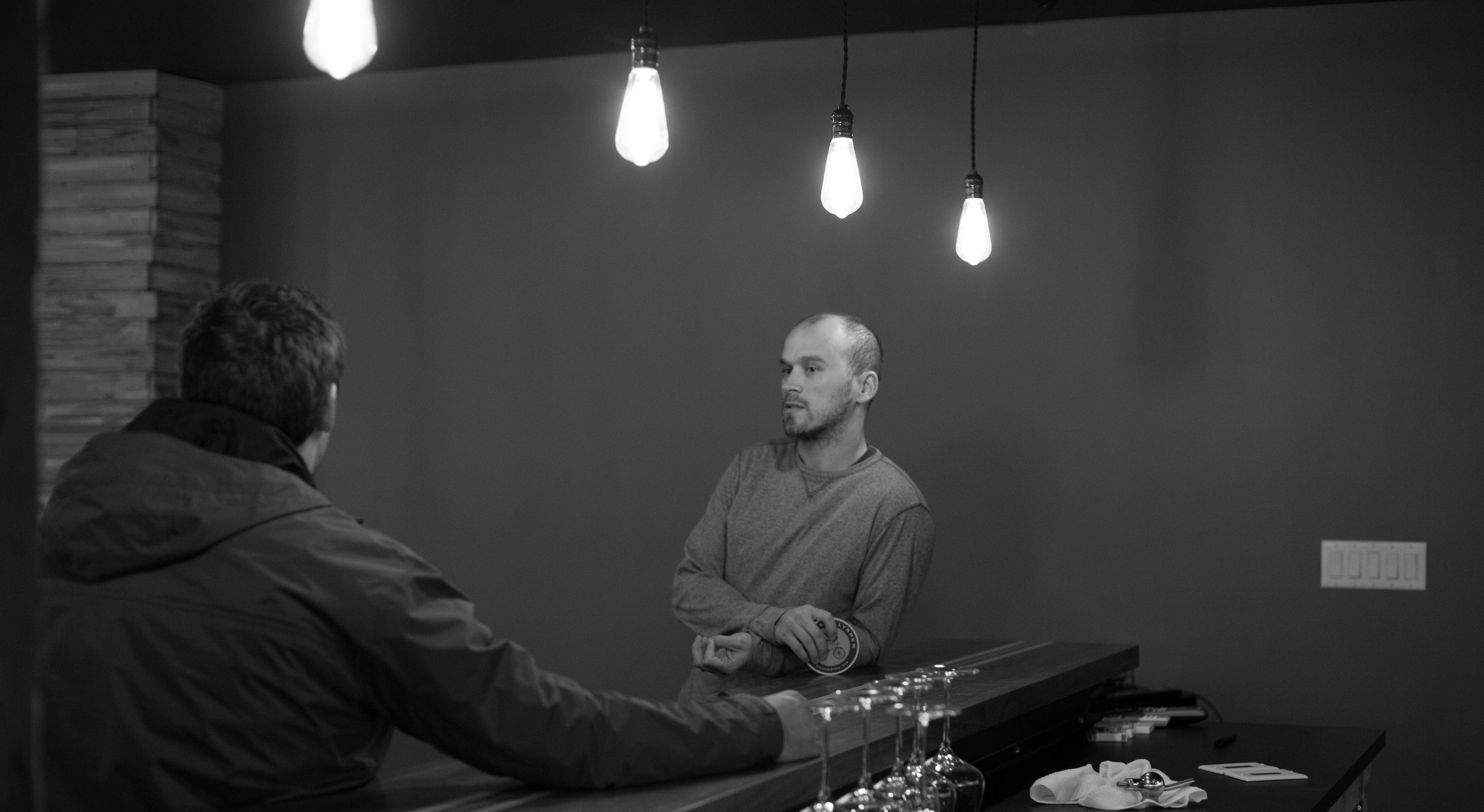 A special thanks to Jesse and the team at Overflow Taps for giving ourLynden followers a first glimpse into their soon-to-open space, and to Lindsey VanderHoek of HOEK Photography for capturing the great photos used in this article!
Be sure to 'Like' ourLynden on Facebook to stay plugged into local Lynden happenings!
Comments
comments