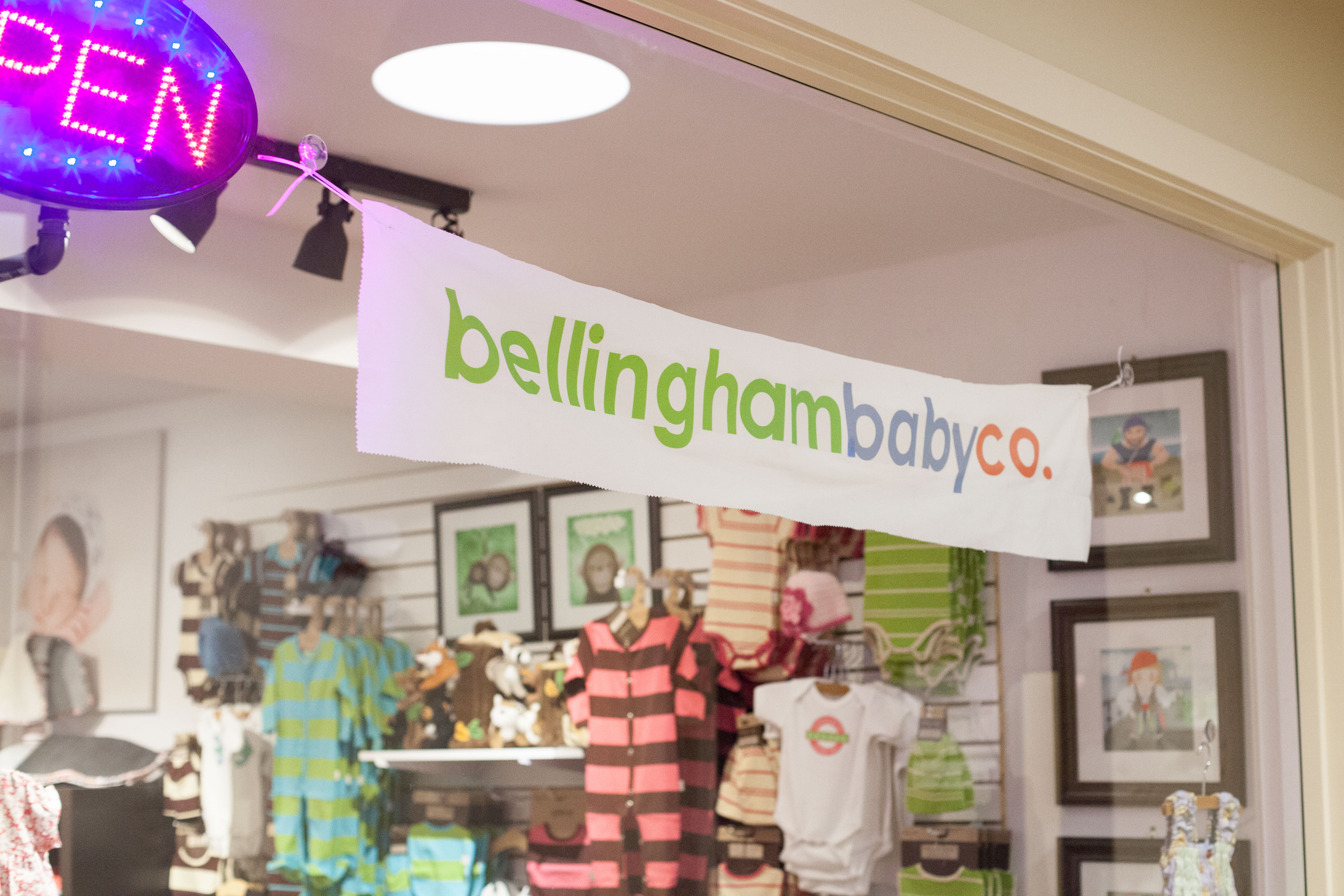 So many good things have been happening in Lynden lately, even beyond all the normal awesomeness that is Lynden. One new arrival to town is the Bellingham Baby Co., which opened their second retail location at the Waples Mercantile Building. The entrance to the new shop is in the interior of the building, through the Lobby of the Inn at Lynden; just past Overflow Taps and behind Drizzle and Village Books.
Bellingham Baby Co. is owned and operated by Lyndenites Shelly and Jeremy Allen. The new Lynden location which opened in early January is their second brick and mortar shop, in addition to their Barkley Village store and online presence.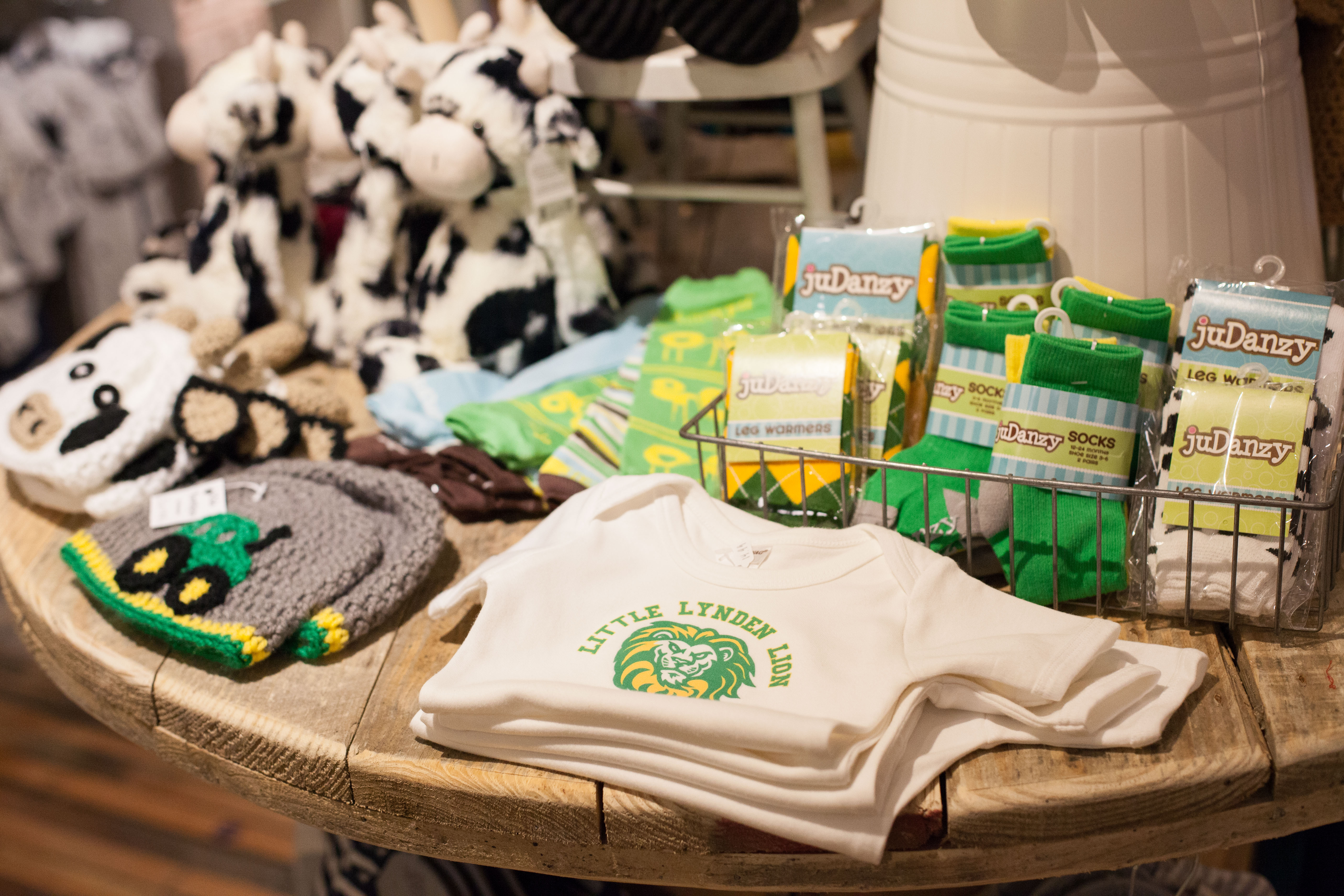 The shop features a great selection of local Lynden-themed prints, including gear for the little Lynden Lion or Lync in your family!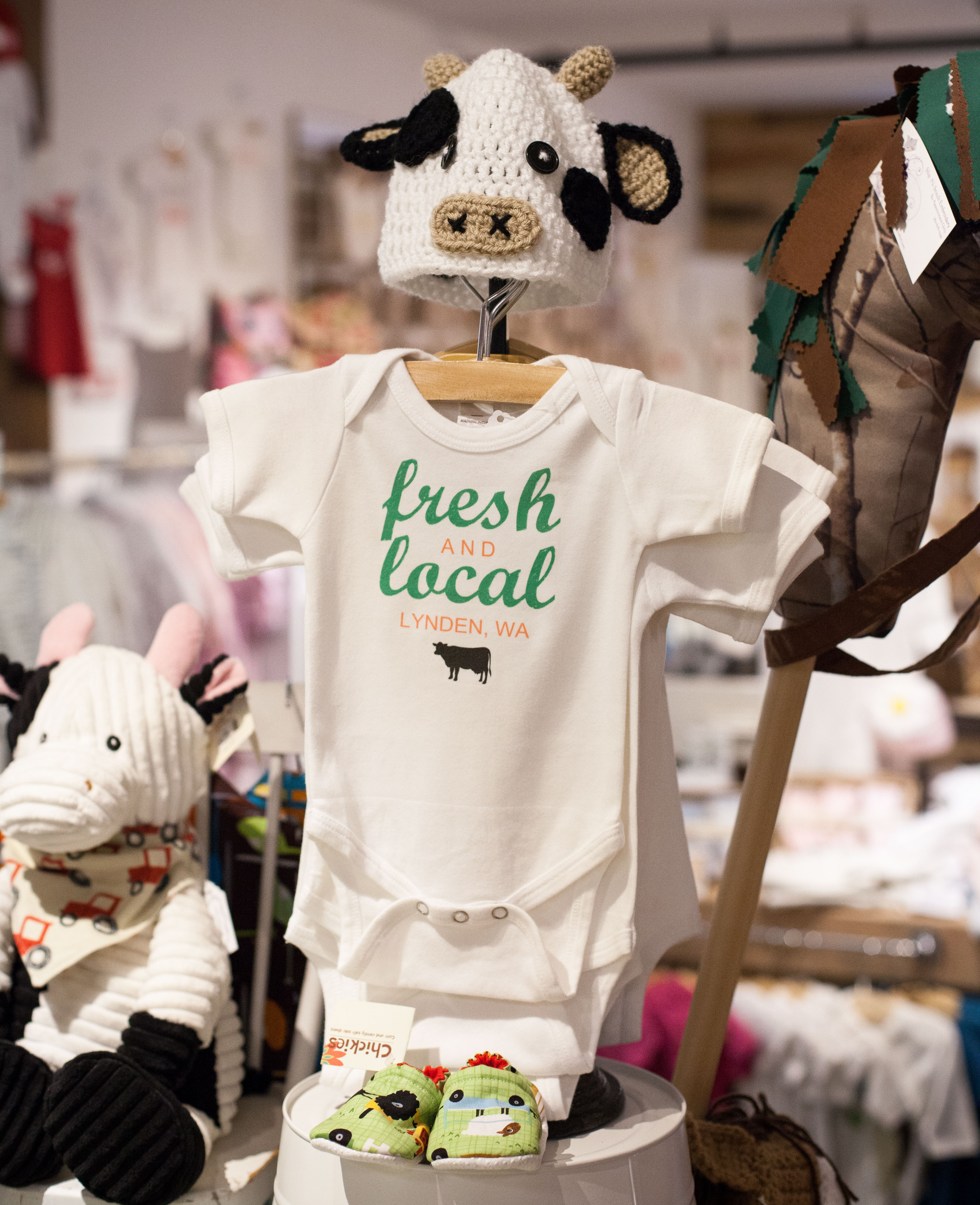 One of their specialties is using their heat press to create personalized and custom local graphics on baby clothing, pillows, nursery wall prints and more. "We can pretty much create custom anything," Shelly says. Prints aren't limited to baby-themed, either: you can bring in larger sized shirts or other fabric items for a custom print.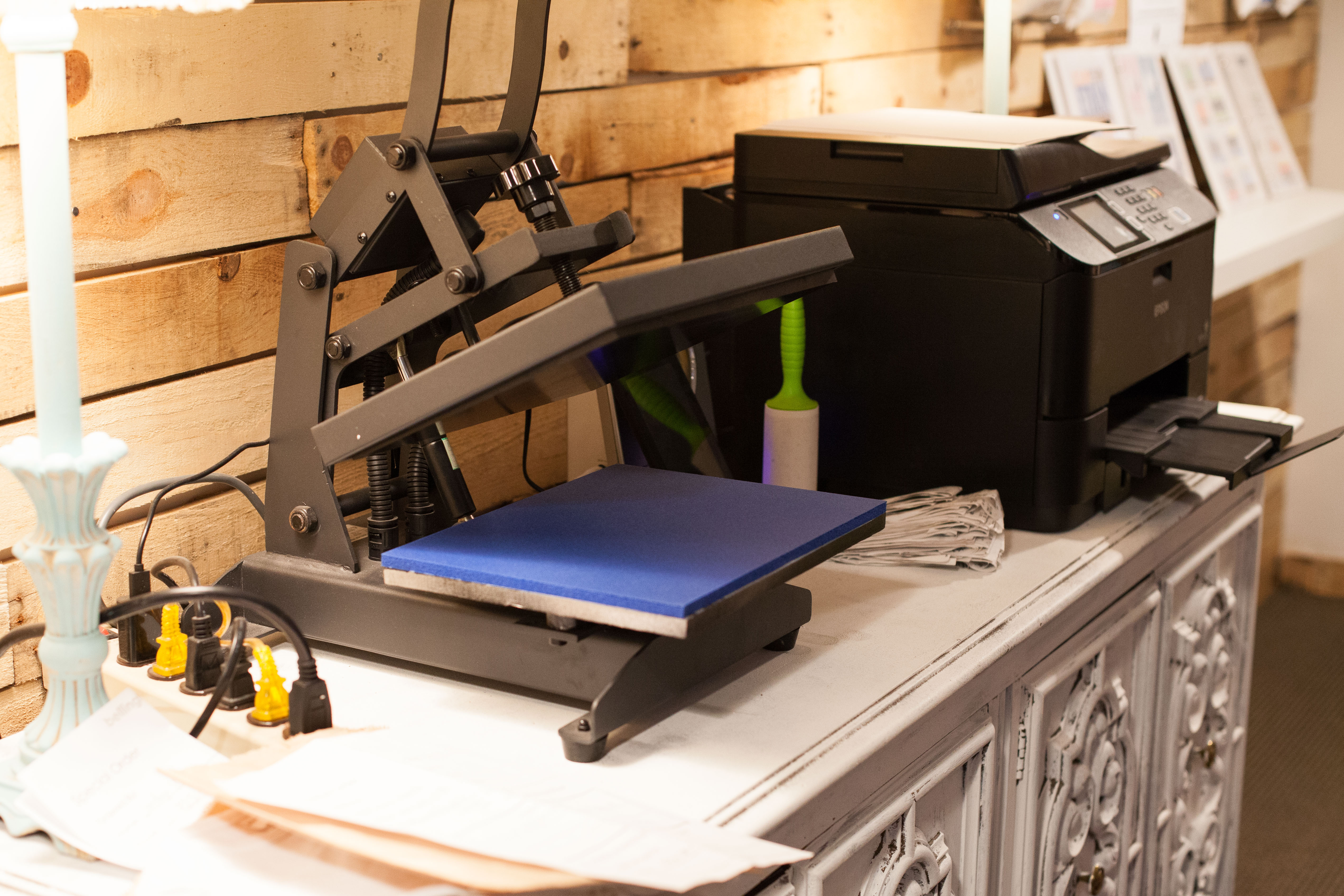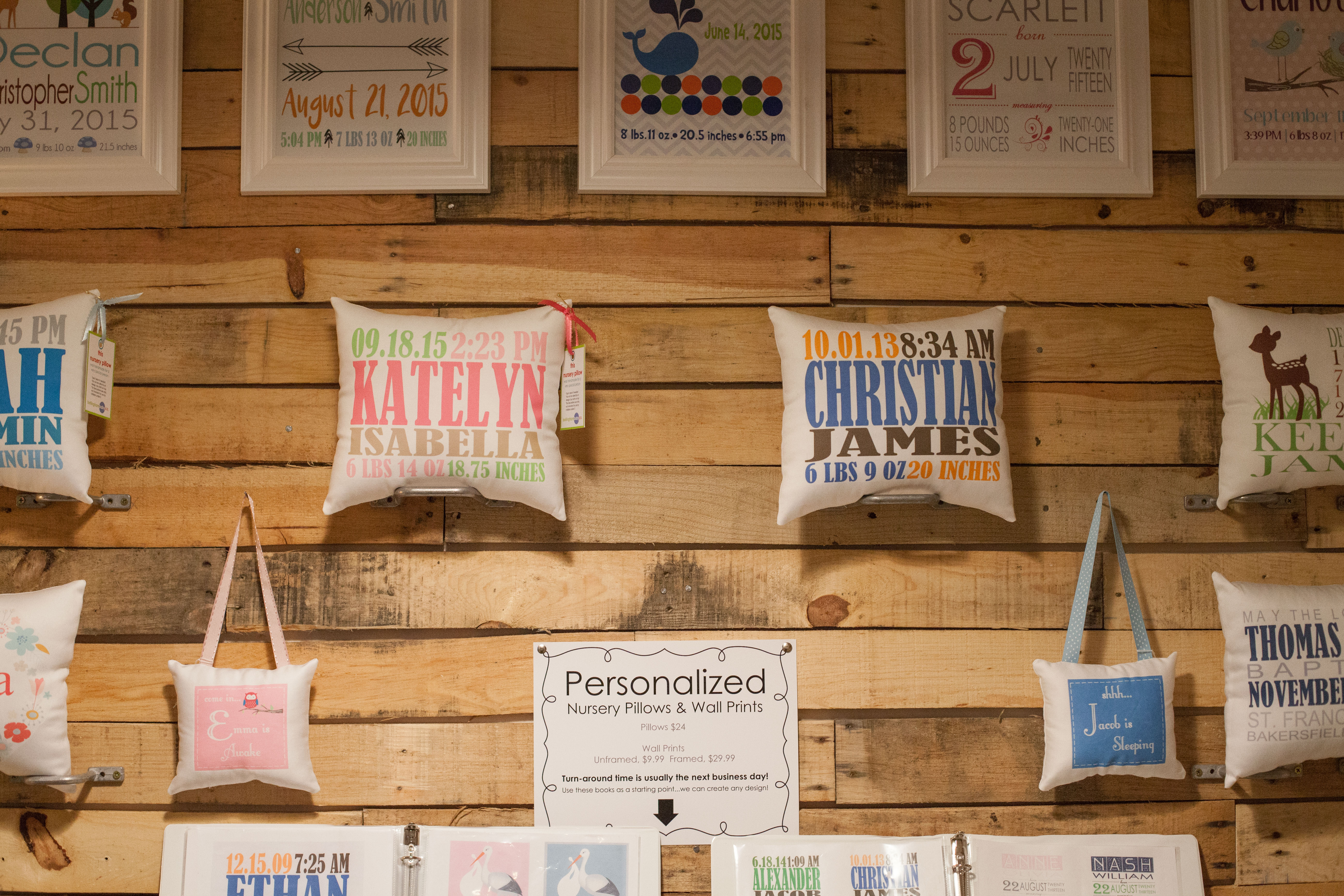 For personalized nursery pillows and wall prints, customers can send in a picture of their nursery theme colors and the Bellingham Baby Co. team will help put together something unique that matches.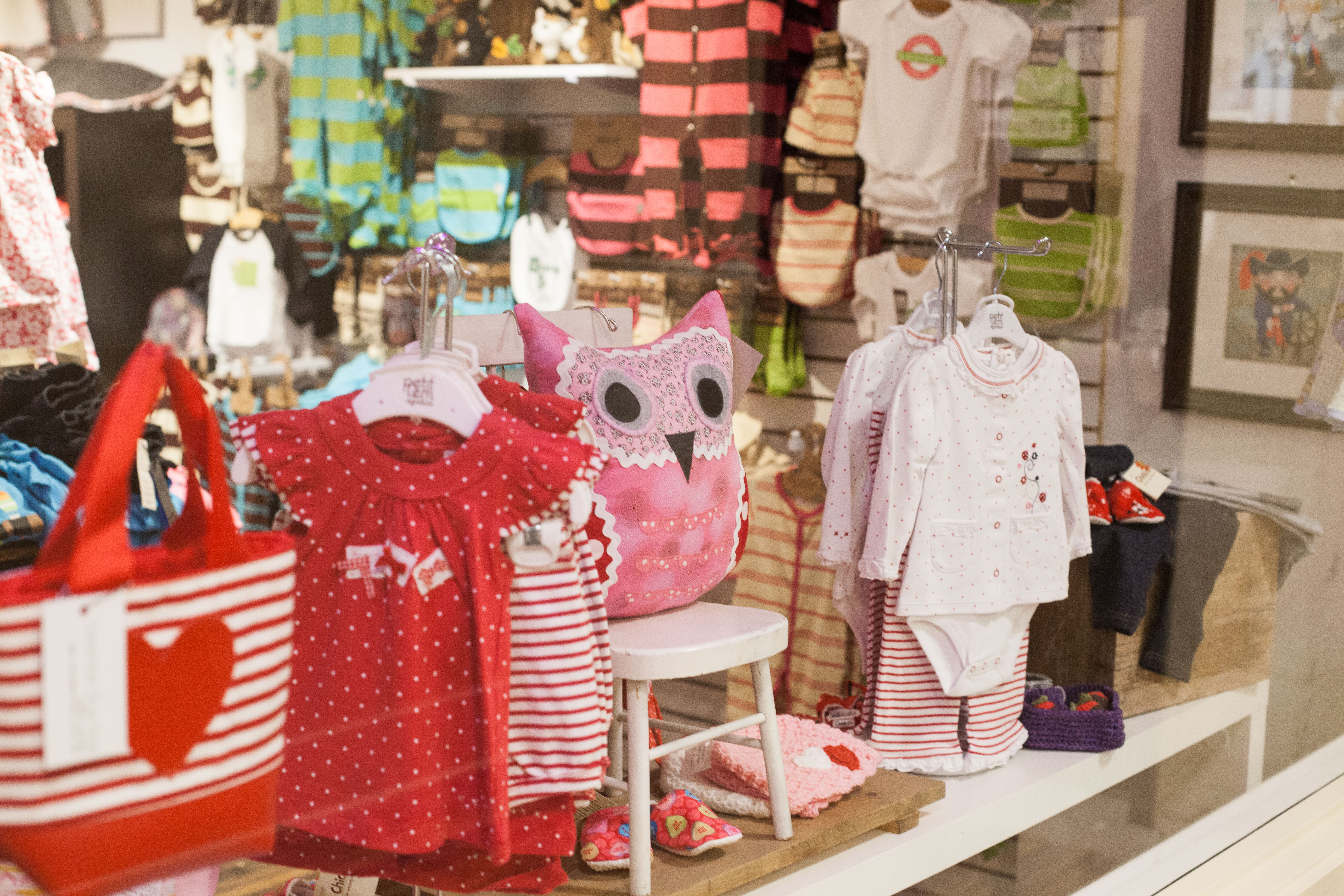 A large portion of the items carried by the store are locally made or handcrafted, from over 50 local vendors including several Lyndenites. Most of the clothing is for newborn to 2 years old, while they carry gift items for kids a couple years older. Whether for your own baby, or a gift for a family or friend, Bellingham Baby Co. in Lynden is a must when looking for anything baby!
(Big thanks to HOEK Photography for the photos used in this article!)
Comments
comments