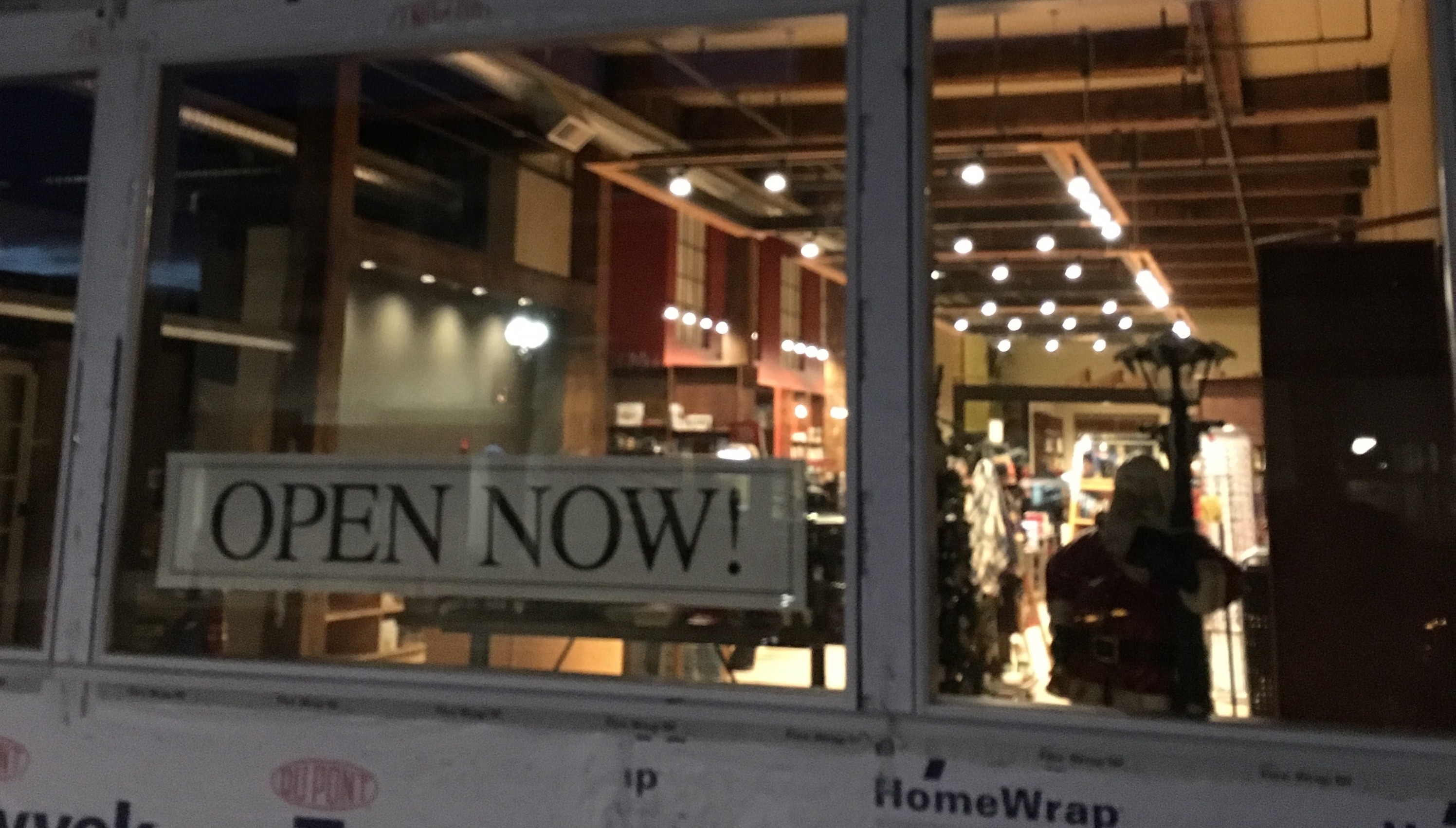 Today, Sunday November 22nd, 2015 marks the silent opening of the first tenant to open their doors in the fully remodeled Waples Mercantile Building on Front Street in downtown Lynden. Village Books has long been promising a November opening which many saw as unlikely, but they've pulled it off! While the interior (and exterior for that matter) are clearly not completely finished, the store has a warm feel and had a dozen or so people checking it out around 5pm this evening (they first opened at noon today). There's no exterior signage on the building yet, but a large "Open Now!" banner across the window invites in any passerby.
A number of staff, including the Lynden store manager as well as owner Chuck Robinson were at the store, in addition to Waples Mercantile developers Teri Treat and Debra McClure.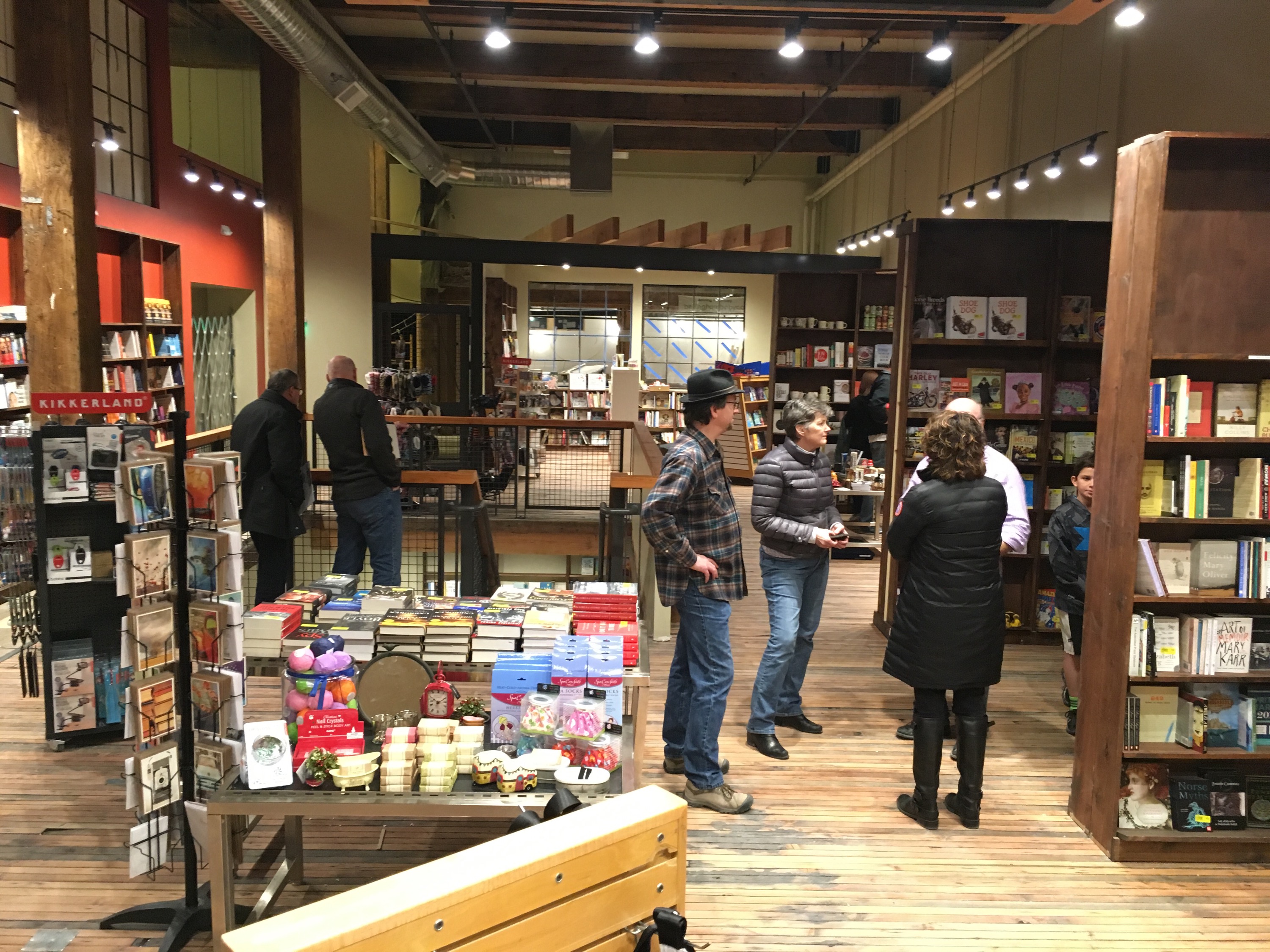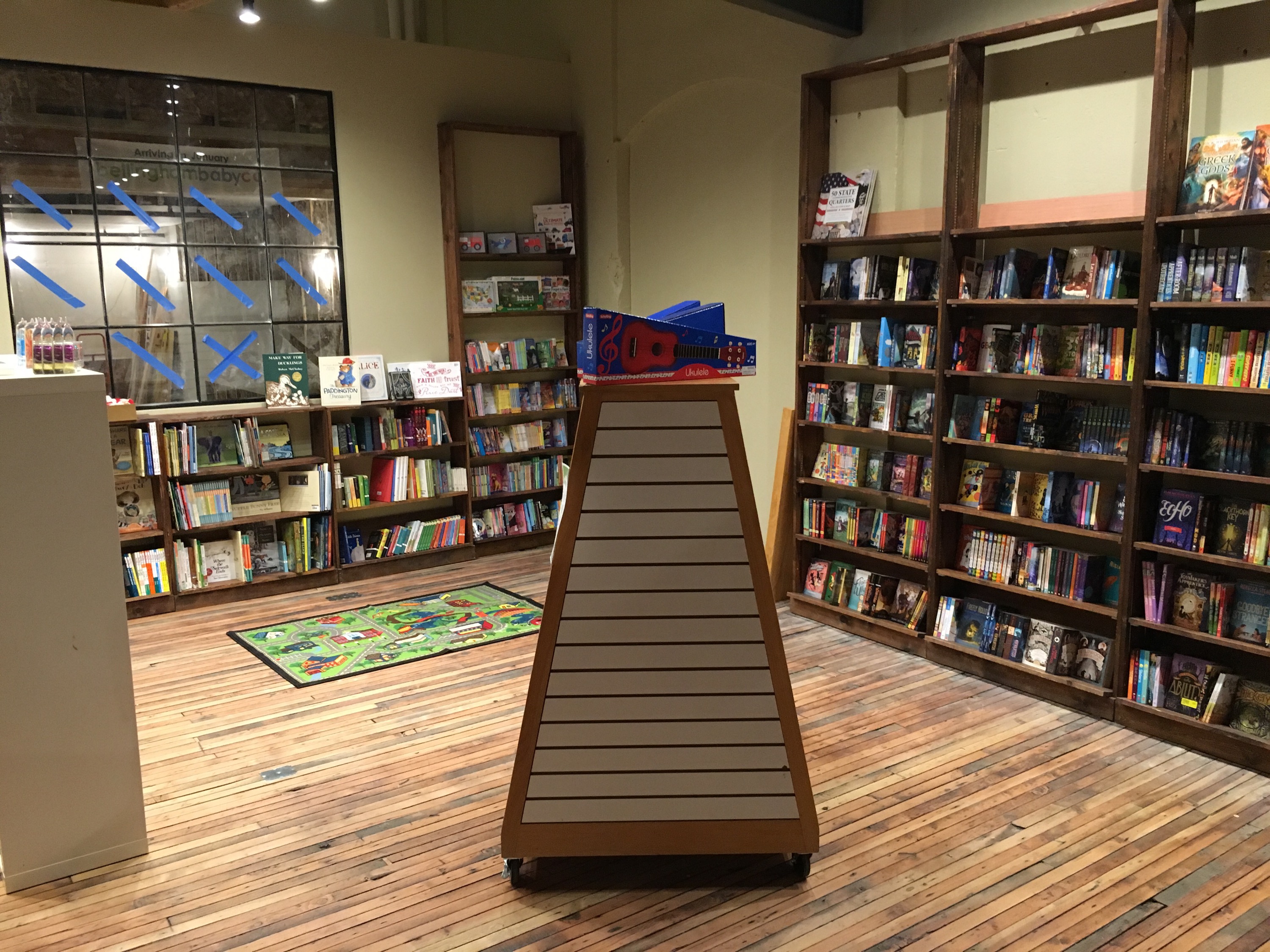 The store boasts a small downstairs area which one friendly staff member remarked "We call it the Book Cellar, because we love puns!" A small staircase leads to the Book Cellar, which has books and other paper goods as the rest of the store.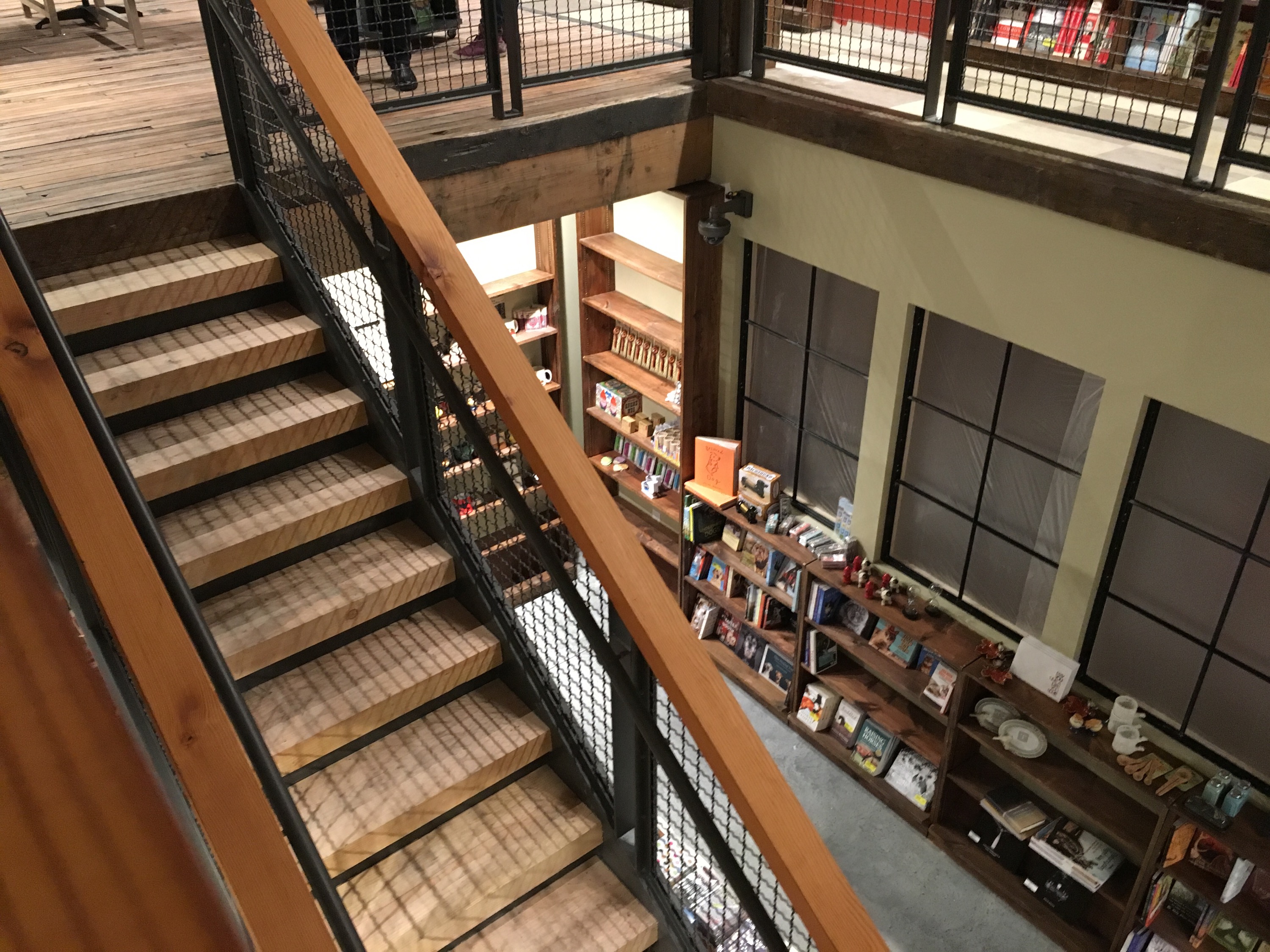 The flooring in the store is original repurposed wood and connects the new store to the deep and rich history of the building which originally housed the Lynden Department Store.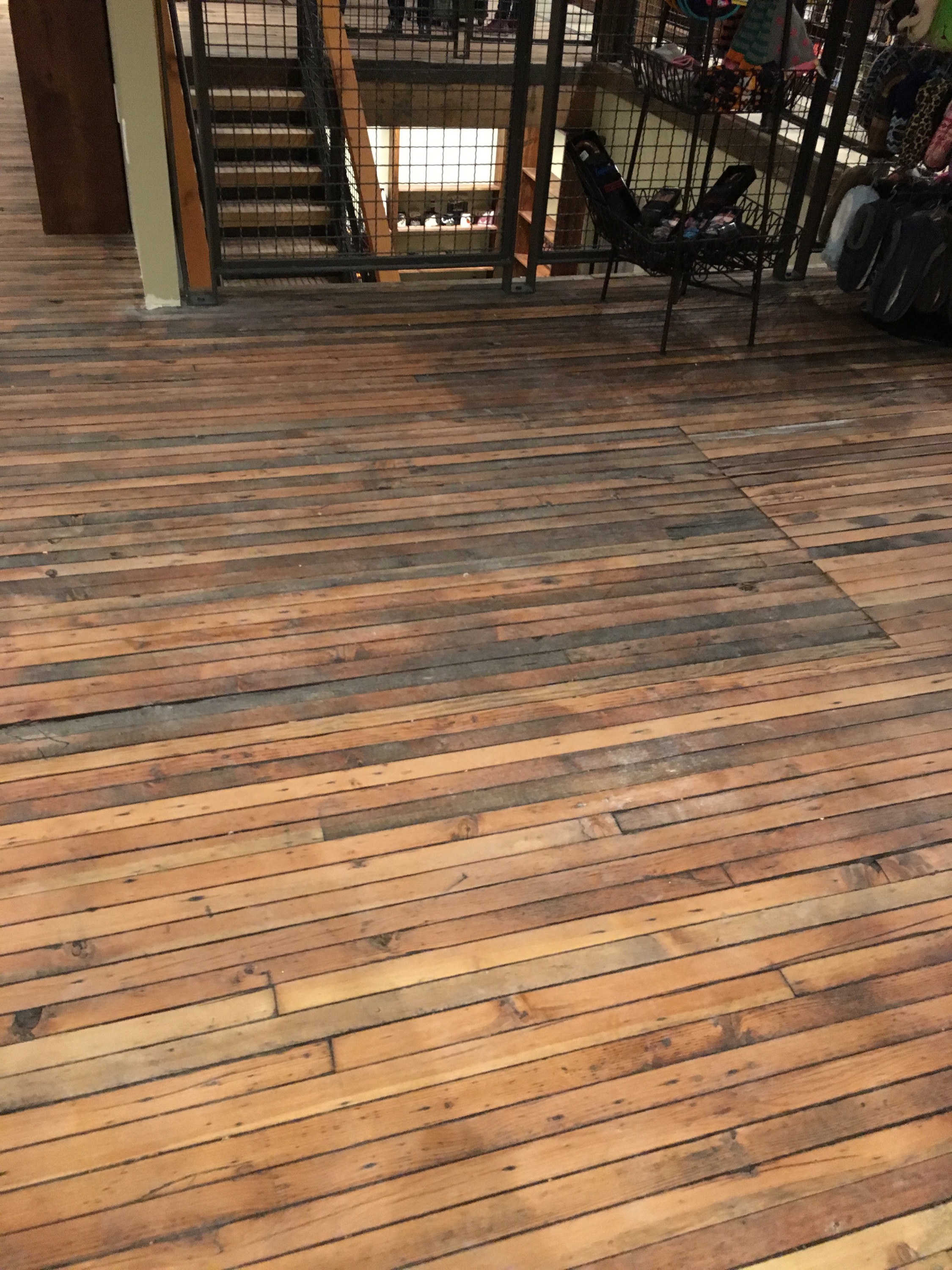 Village Books in Lynden plans to be open Monday – Saturday 10am to 8pm and Sundays from 12pm to 5pm. Their address is 430 Front Street and telephone number is 360-526-2133.
Visible through the back of the store are other portions of the future ground level of the Waples Mercantile building below the Inn at Lynden. In one small space visible through the back of the store a sign announces the Bellingham Baby Co. is arriving in January. This was until now a little-known future tenant in the revitalized Delft Square building.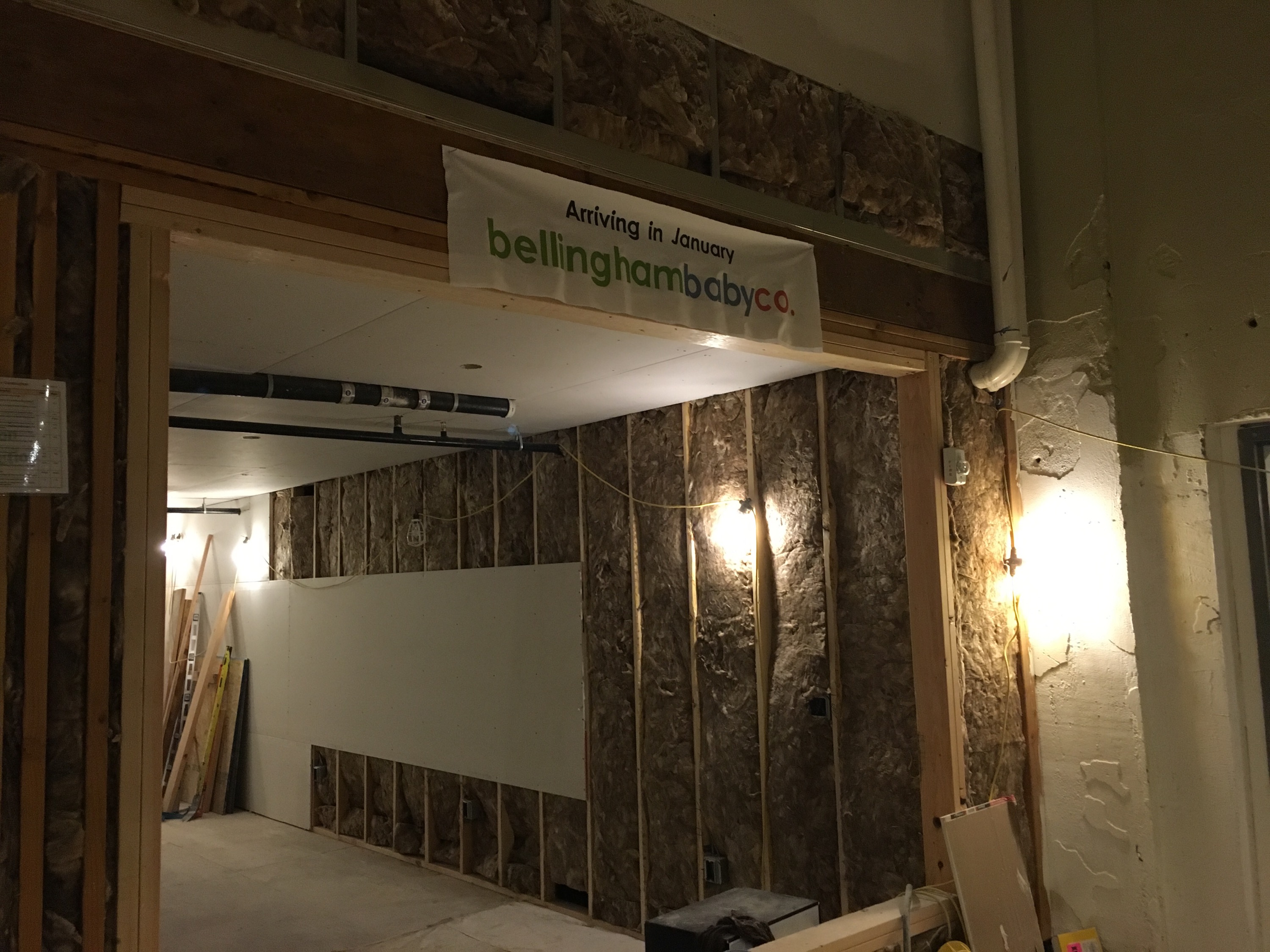 Surely there is much more news to come in the coming weeks and months as new businesses open and the building nears completion! Stay Tuned to ourLynden for the latest!
Comments
comments