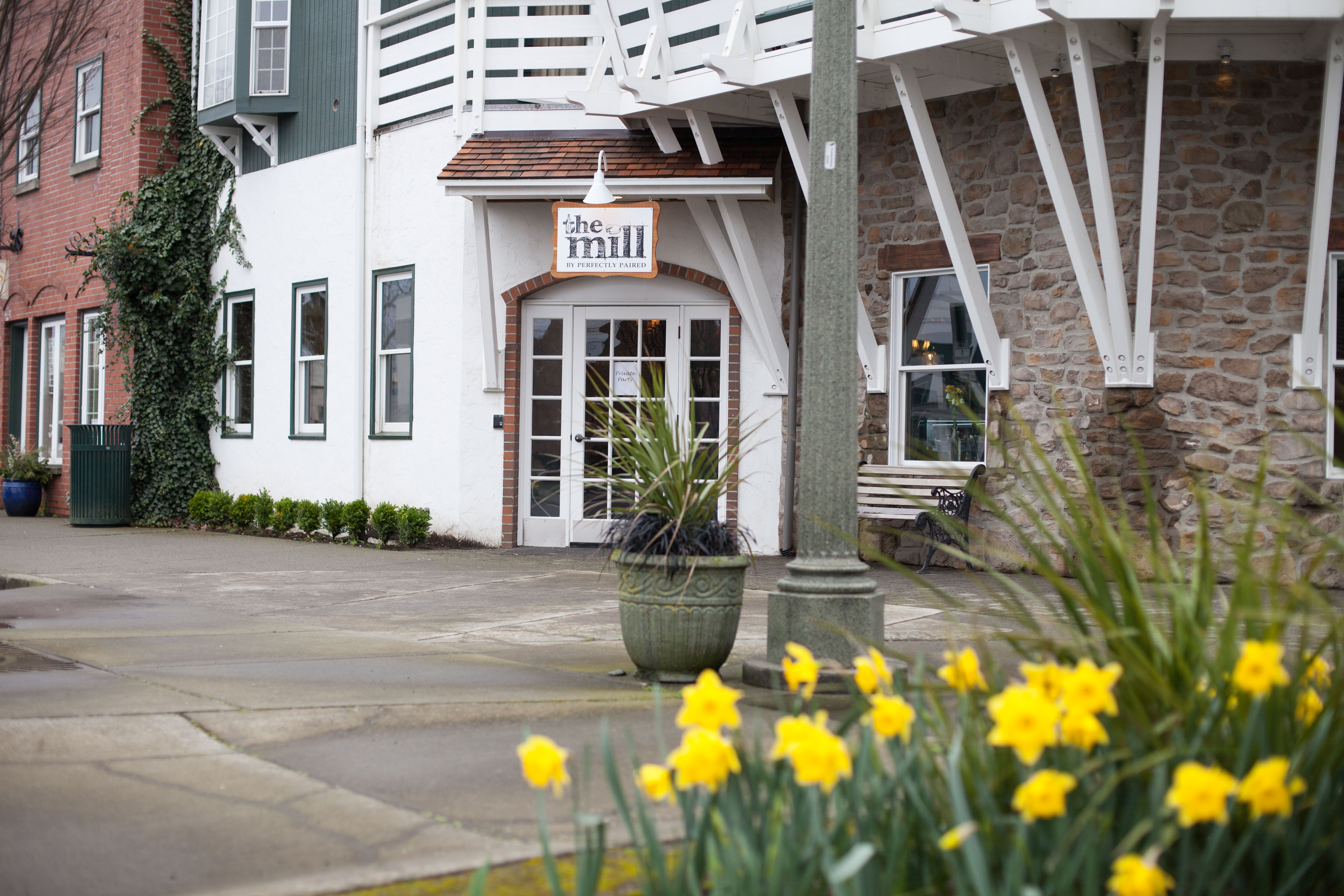 The crowds will soon be milling around in downtown Lynden's iconic windmill once again.
The Mill by Perfectly Paired will have their long-anticipated opening this Wednesday, March 9th followed by a grand opening on Friday the 11th. The wine-and-cheese infused bistro and bar fill the ground floor of the rennovated windmill on the corner of Front and 7th Streets.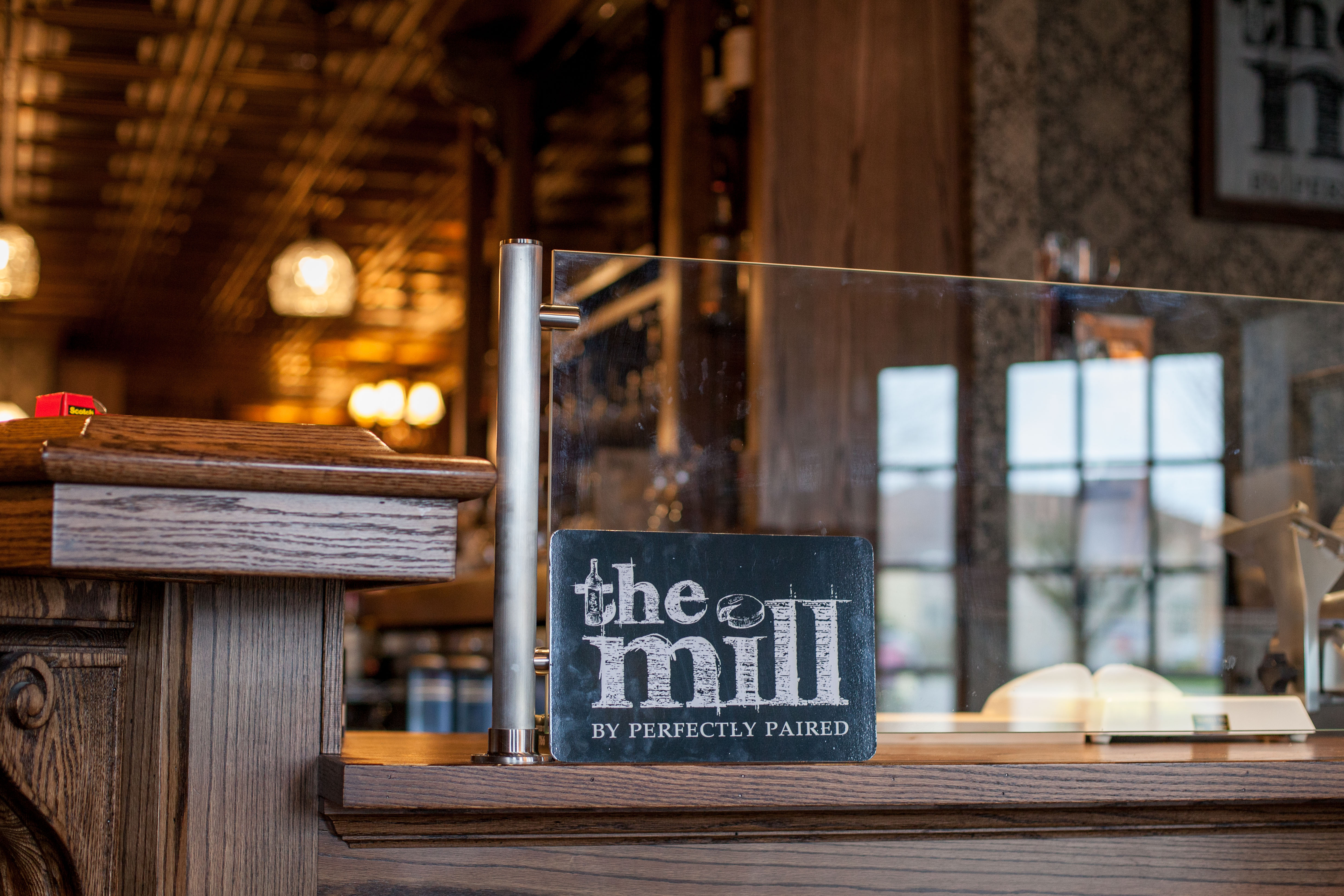 Lyndenites Robin and Matt Hungerford, who also own and operate Fairhaven's Perfectly Paired, have eagerly prepared their menu, space and team for their new Lynden shop. Born and raised in Lynden, Matt explained that while wine and cheese offerings will be similar to their Fairhaven location, The Mill offers a full bar and bistro-style restaurant seating designed with Lynden in mind.
Old world feel makes iconic downtown windmill new again.
The team at Lynden-based Elements Hospitality worked with The Mill to craft a warm environment that hearkens back to the European roots evidenced on the menu. "We wouldn't be here if it wasn't for Elements," the Hungerfords explained as they shared how the Lynden location came into being.
Friends from their church at North County Christ the King — Elements co-owner Tim Broersma and Pastor Sean Taylor — approached them with the belief that they were the right tenant for the space. Now, many months later the rest of Lynden will have opportunity to enjoy a new fare in an old world setting within a local landmark.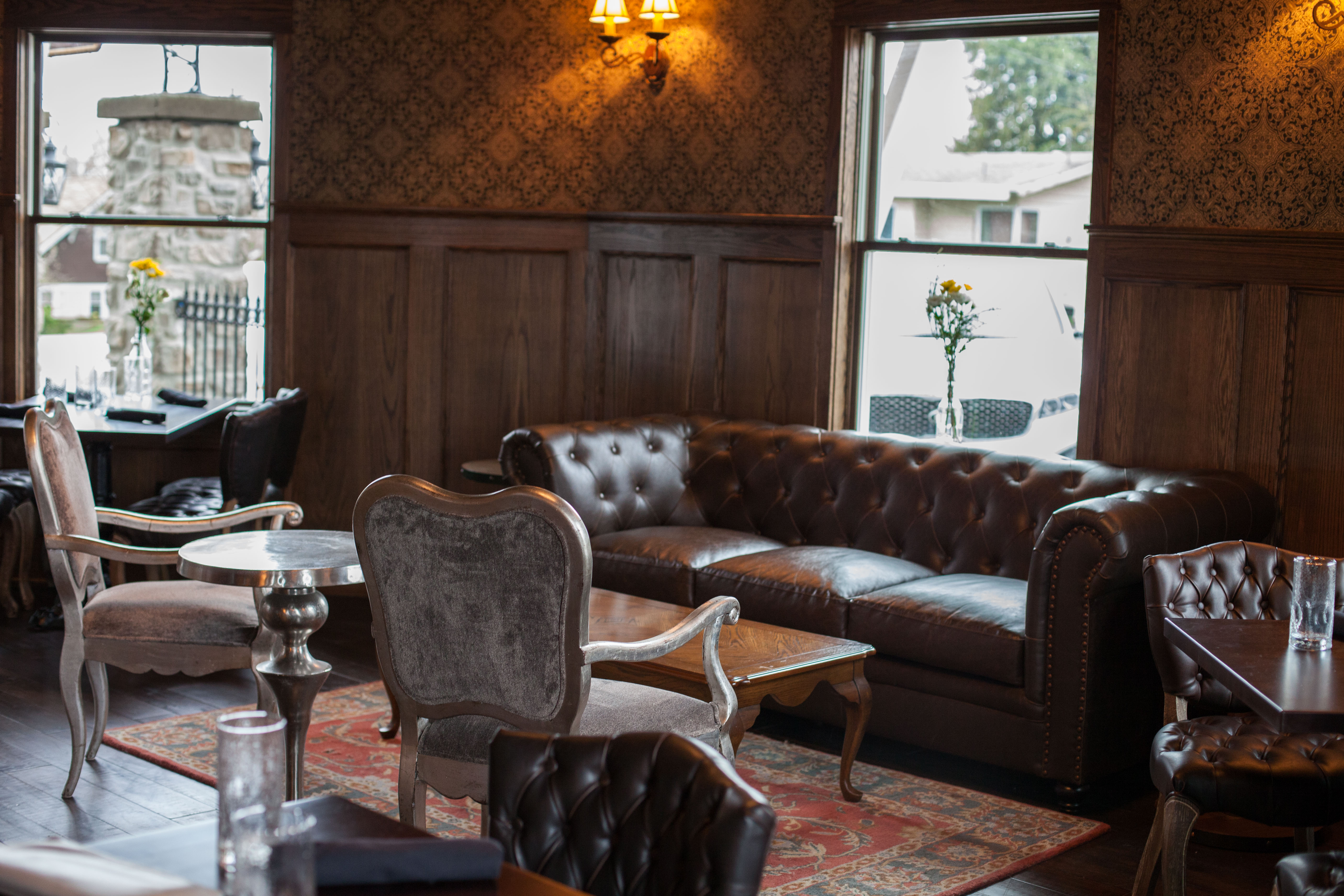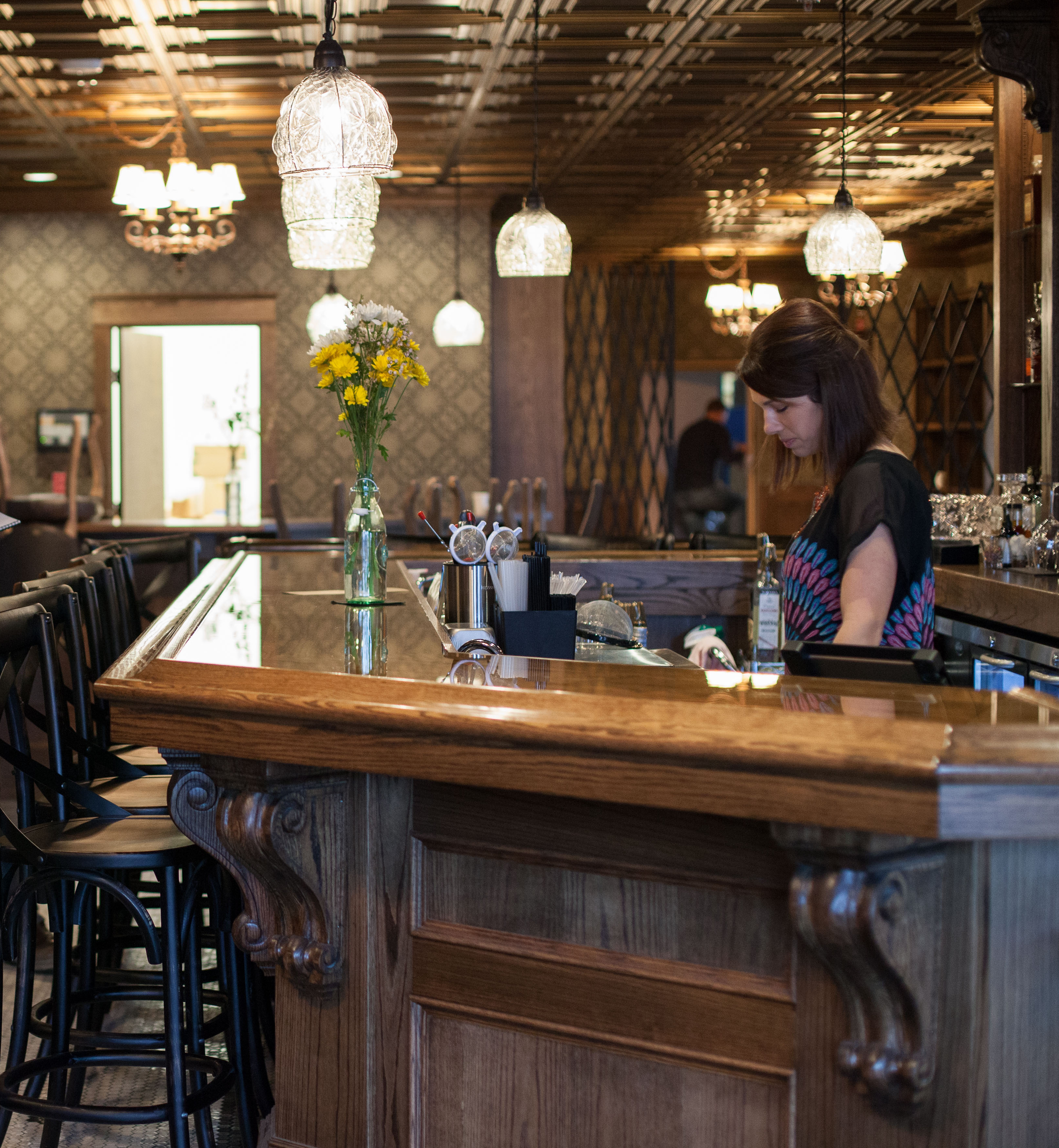 Table service will be provided to those seated throughout the space, while several seats at the old-style bar top allow direct interaction with the bartender.
The Mill space is interconnected with the lobby of the Dutch Village Inn, which is in the final stages of renovation, and they plan to offer a breakfast menu and room service once hotel guests are in the building. In warmer months, the large patio seating area facing 7th Street will allow plenty of outdoor seating.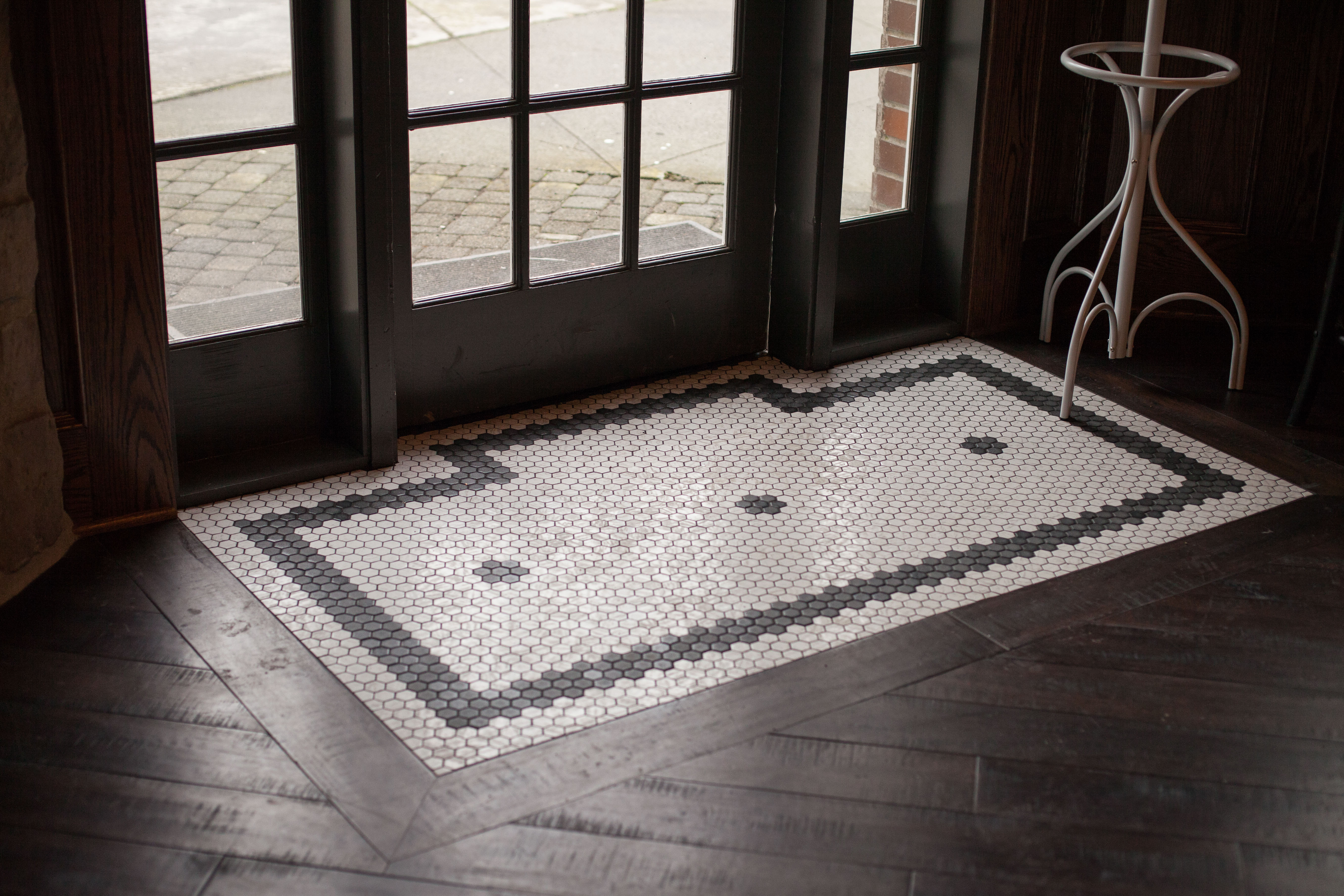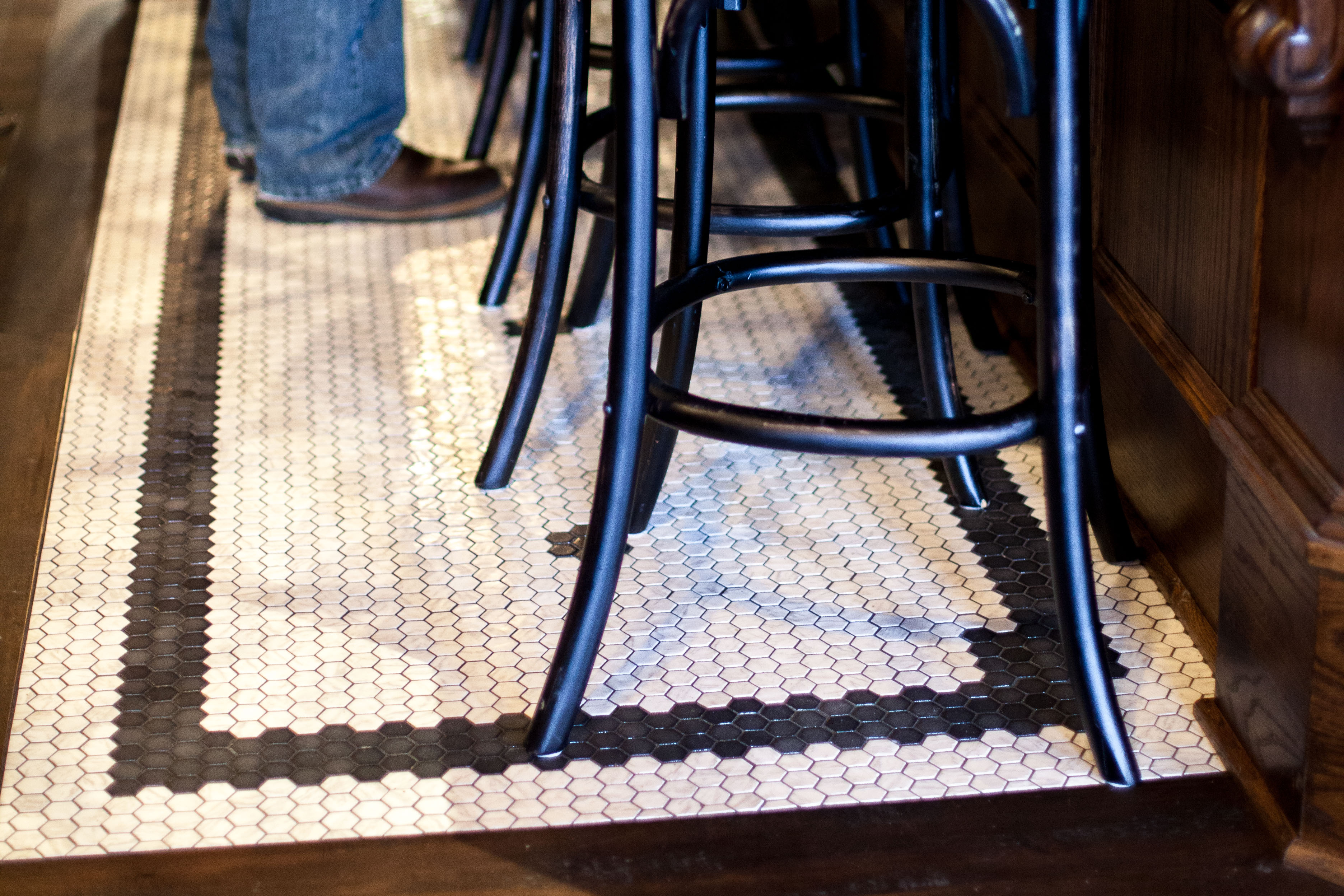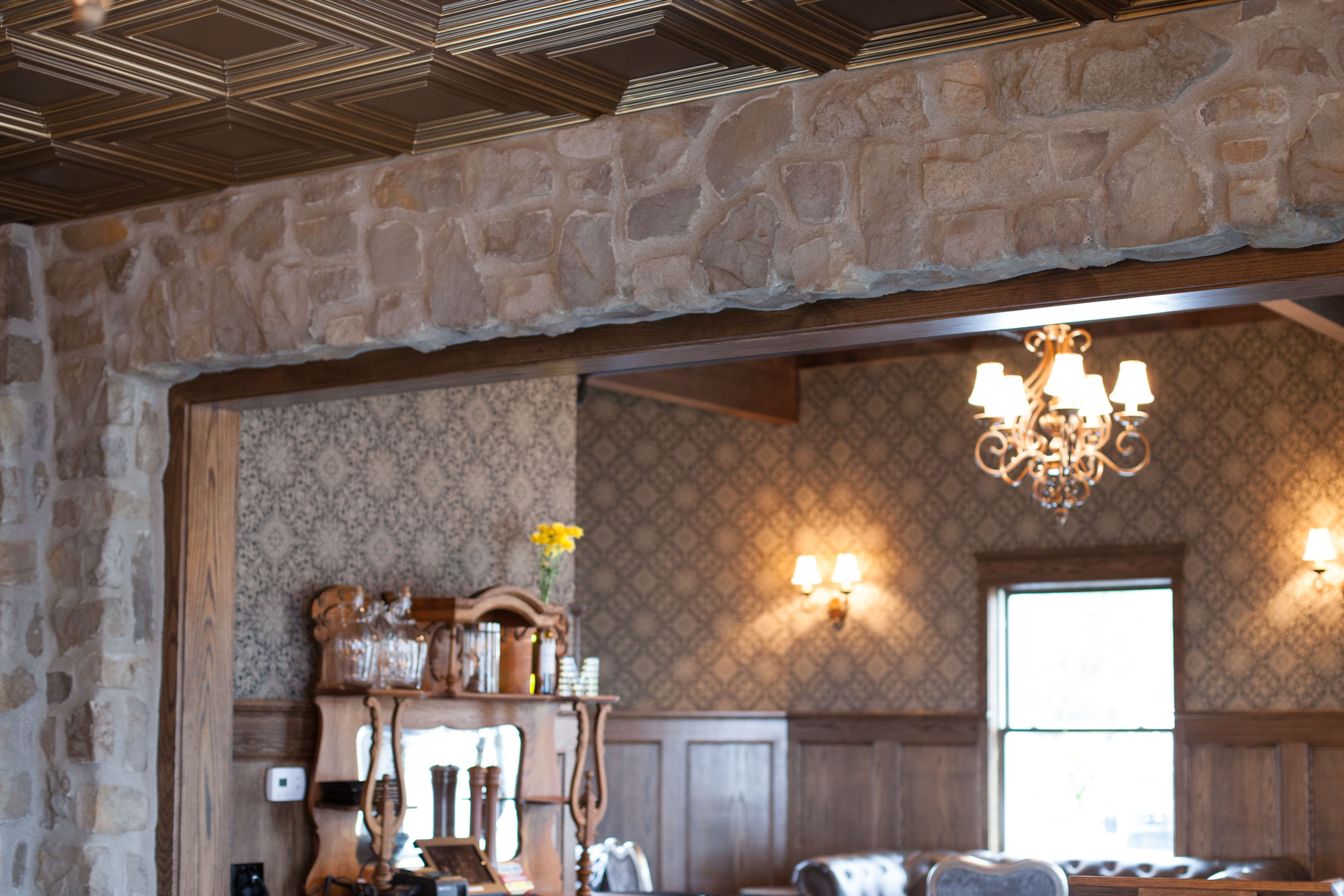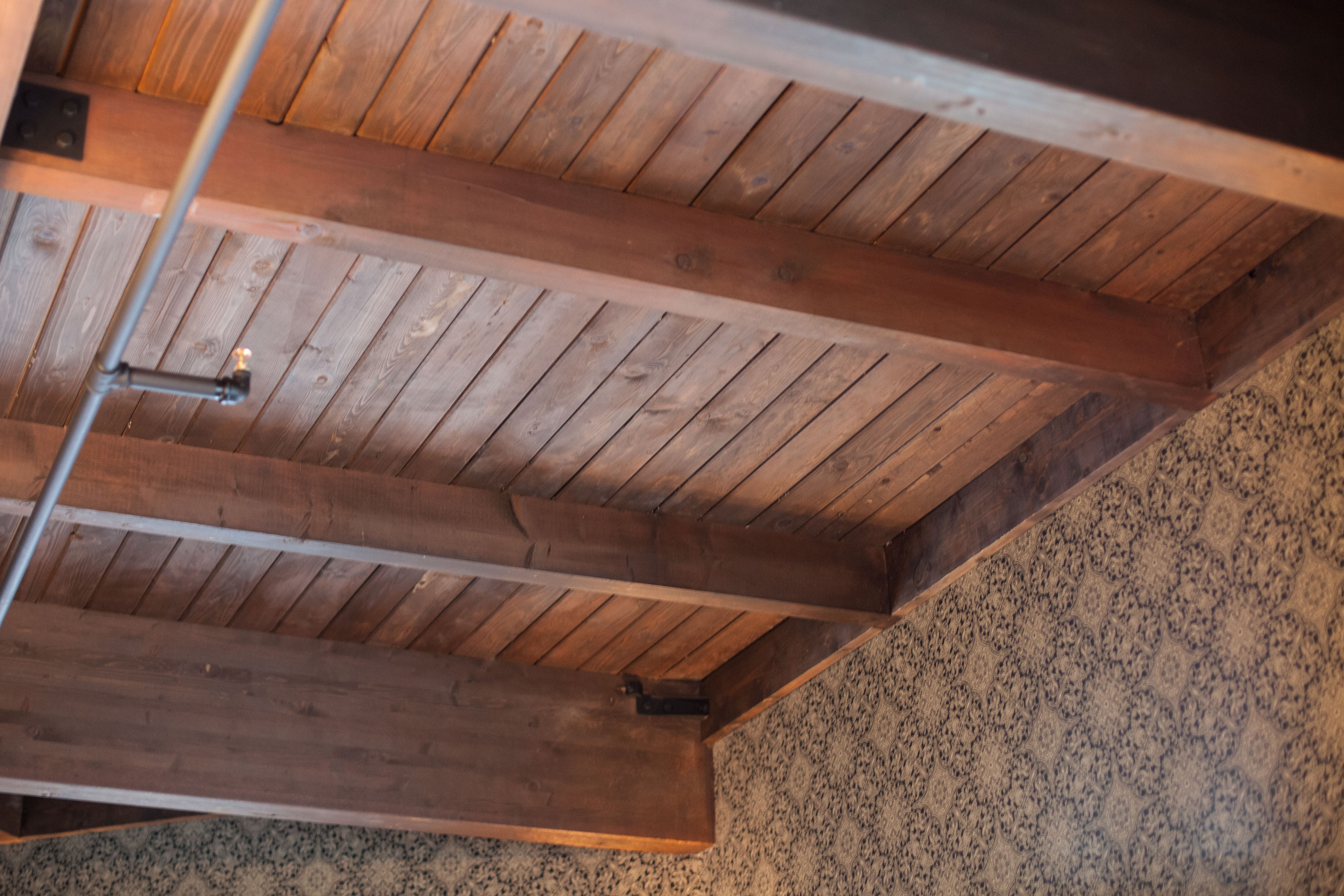 Food and drink: paired to perfection!
The Mill will be serving up prohibition-era craft cocktails alongside tasty house-made bites, and a robust wine list paired with their signature cheese and charcuterie plates.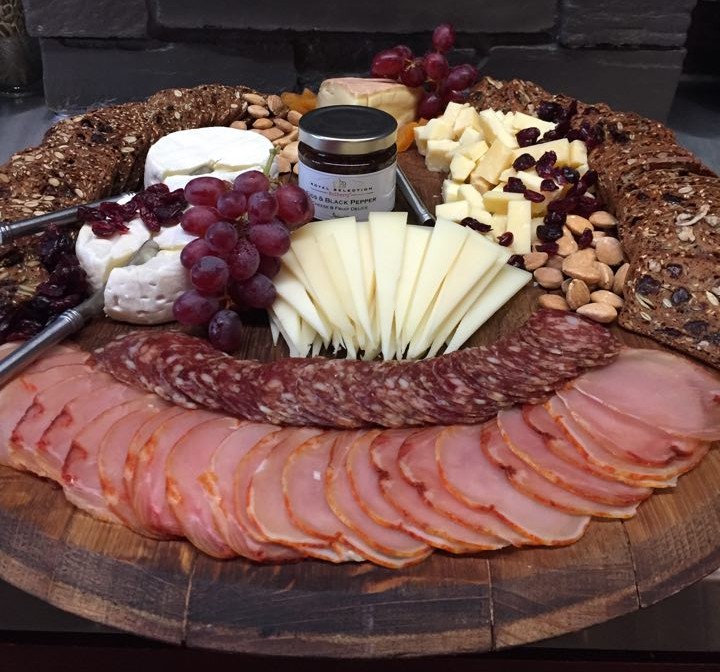 They'll serve their house-made fondue, chocolate truffles and red wine tart. New offerings include fresh salads, such as 'The Lynden', sandwiches such as 'The Mill', and a flatbread menu with offerings such as Matt's favorite 'Whiskey Chicken'.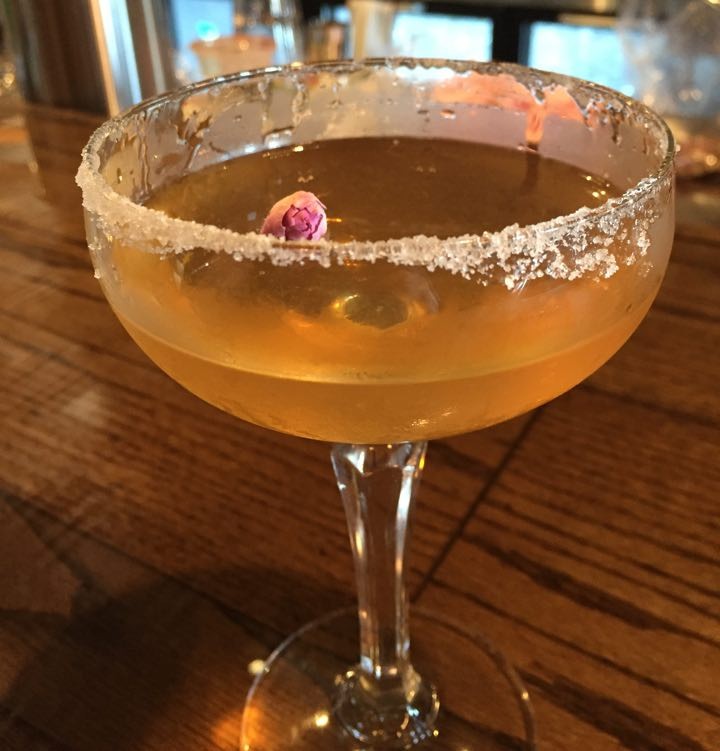 The Mill is opening with 11 wines available by the glass, including two house wines on tap and another 19 available by the bottle. Craft cocktails will be mixed behind the bar, often using their house-infused rose tequila or cinnamon pear gin.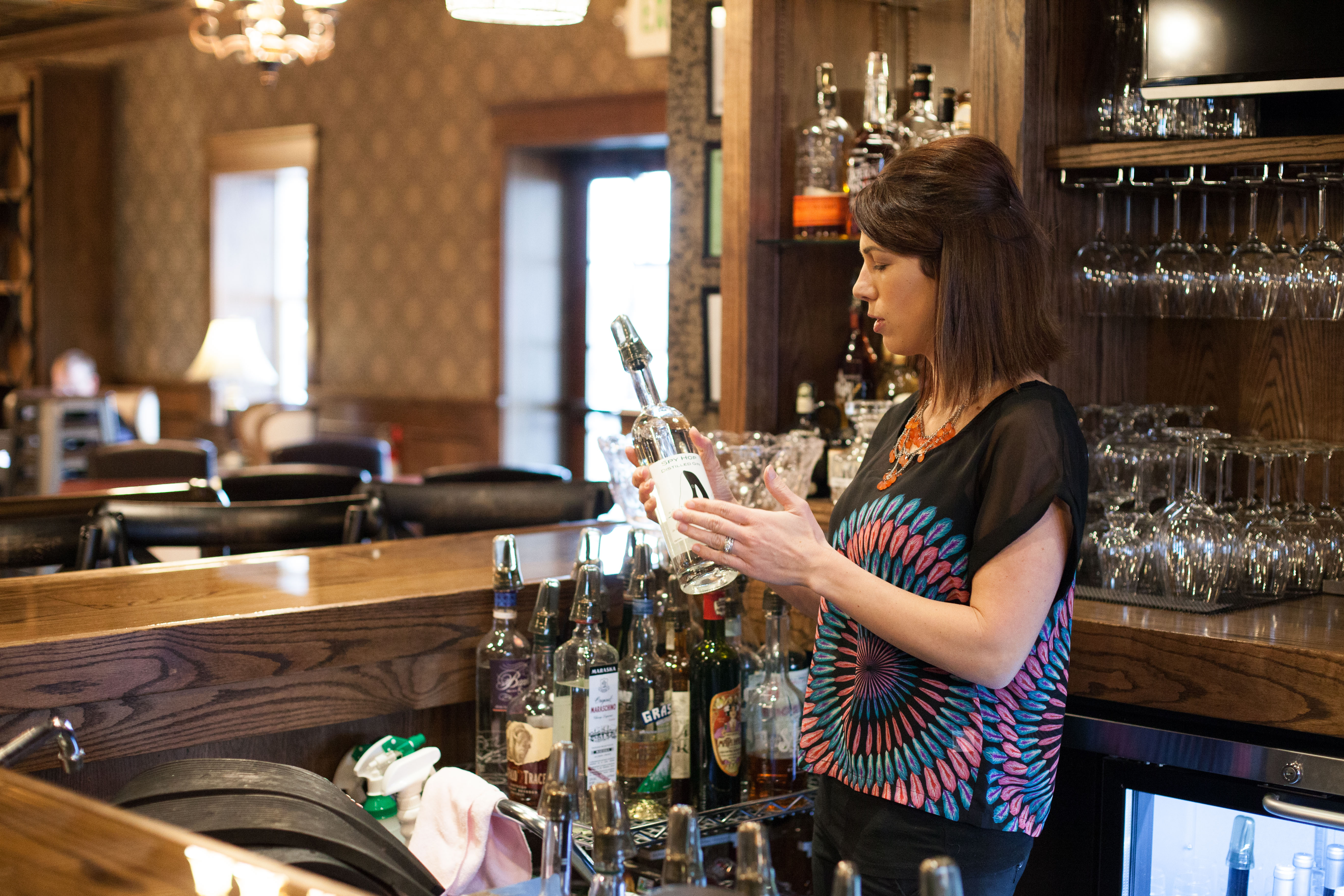 "I'm a gin person," Robin explains, sharing that her favorite gin, Spy Hop, is made in nearby Friday Harbor. Gin itself has a deep Dutch history, with origins many hundreds of years ago alongside the windmills of the Netherlands. The Mill plans to serve original Dutch 'jenever', an aged gin typically kept in a ceramic bottle, as well as gin-based specialty cocktails the Modern Holland and the Dutch 74. Dutch Coffee is mixed with hot dutch cocoa, sweet cream, coffee liqueur and bourbon.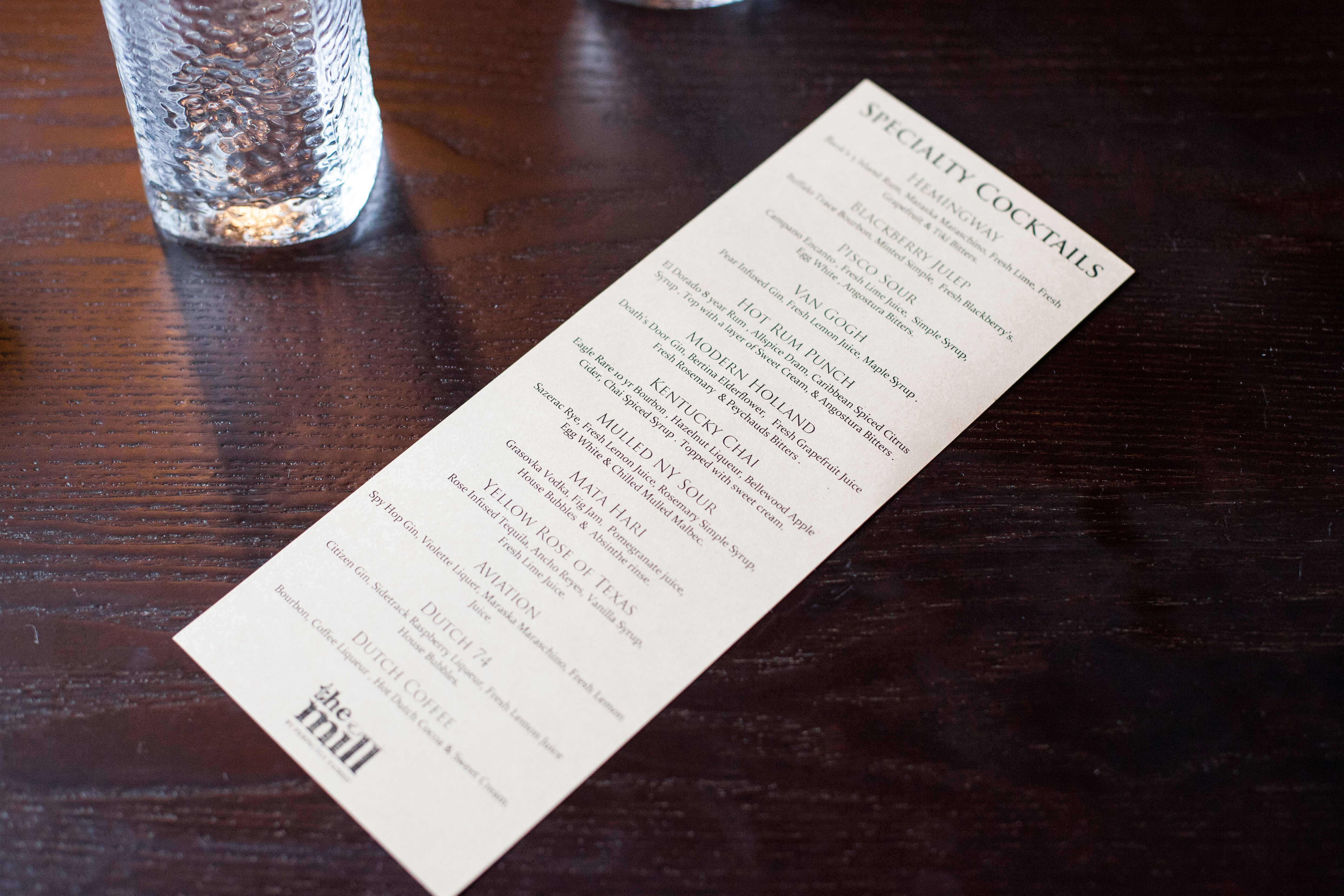 Just like Perfectly Paired in Fairhaven, customers can take home tasty bites from their retail case selection of cheeses, meats and wines. Many of the cheeses are imported, including several Dutch goudas — made from cow, goat and sheep milk — including one from De Groene family farmstead which has been making cheese in Uitgeest, Netherlands for nearly 400 years.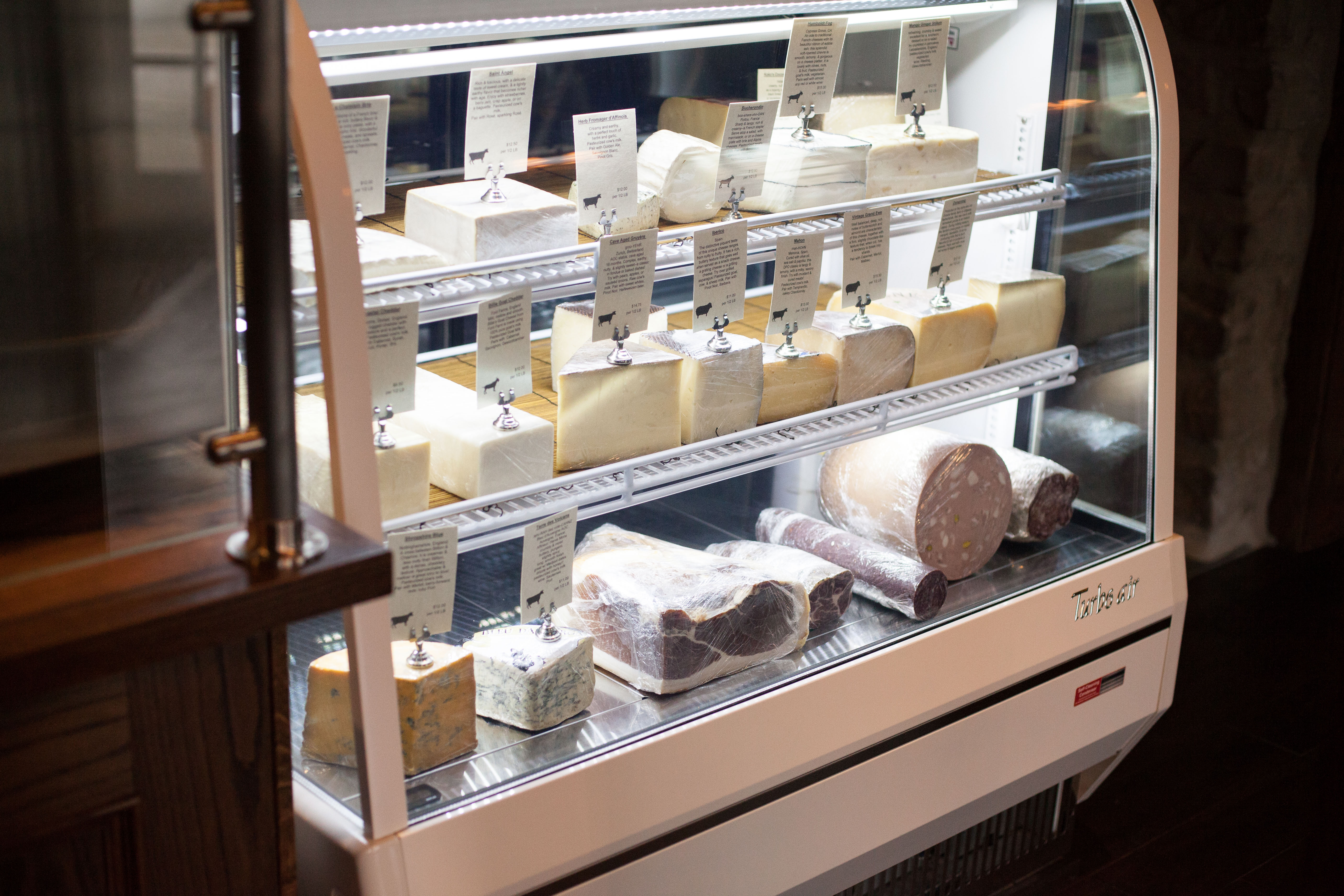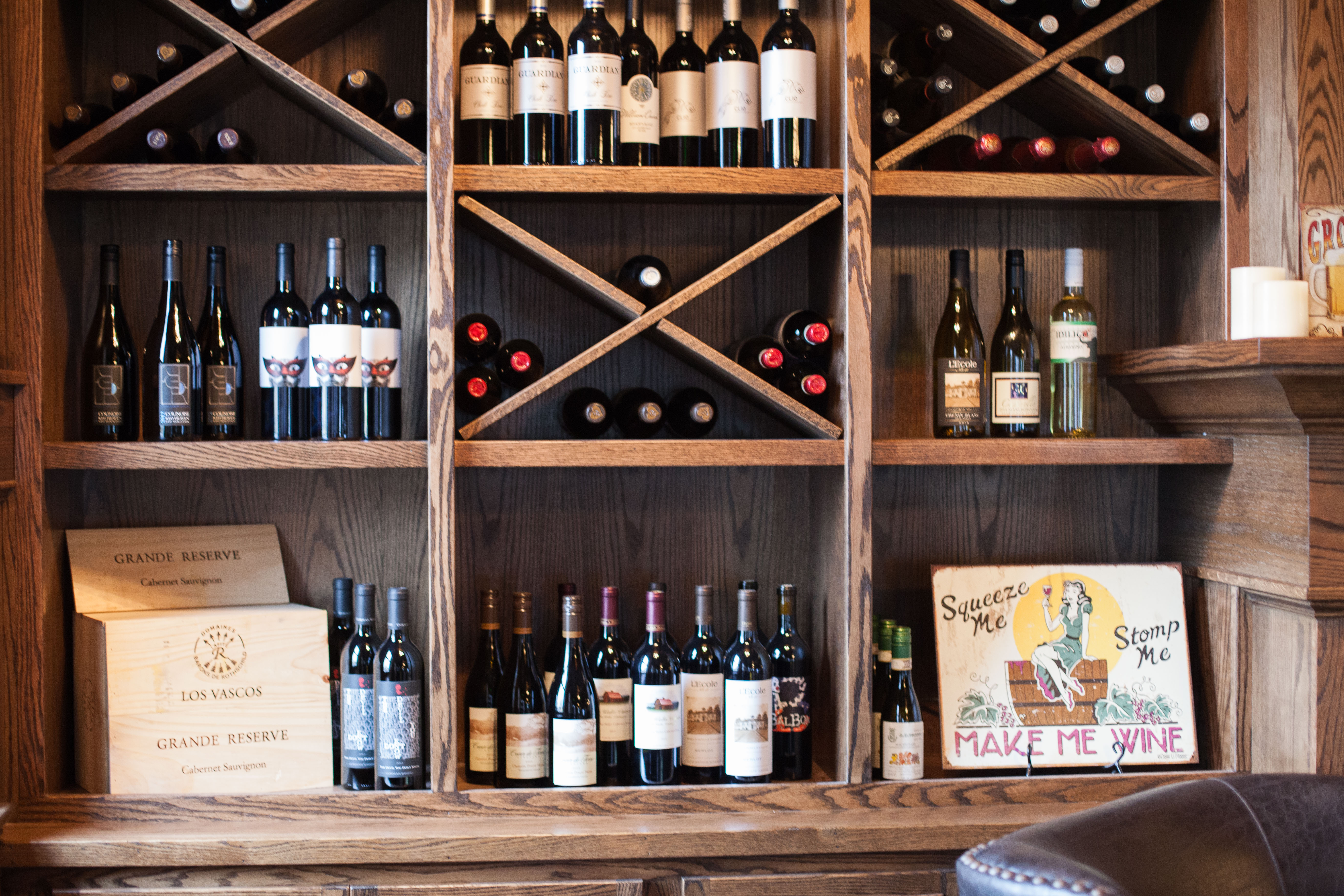 The Mill offers full-service catering as well as specially designed take-out orders for large groups. "We don't have a standard package menu where you choose option A, B or C. Instead we work with our customers to craft a menu to pair with their event based on the type of event, the season and which cheeses are at their peak ripeness at the time."
They also offer a Pairing Club for $75/month which includes two bottles of wine, two artisan cheeses, one accoutrement, a sweet treat as well as ongoing in-shop discounts and a free fourth-pound of cheese on your birthday.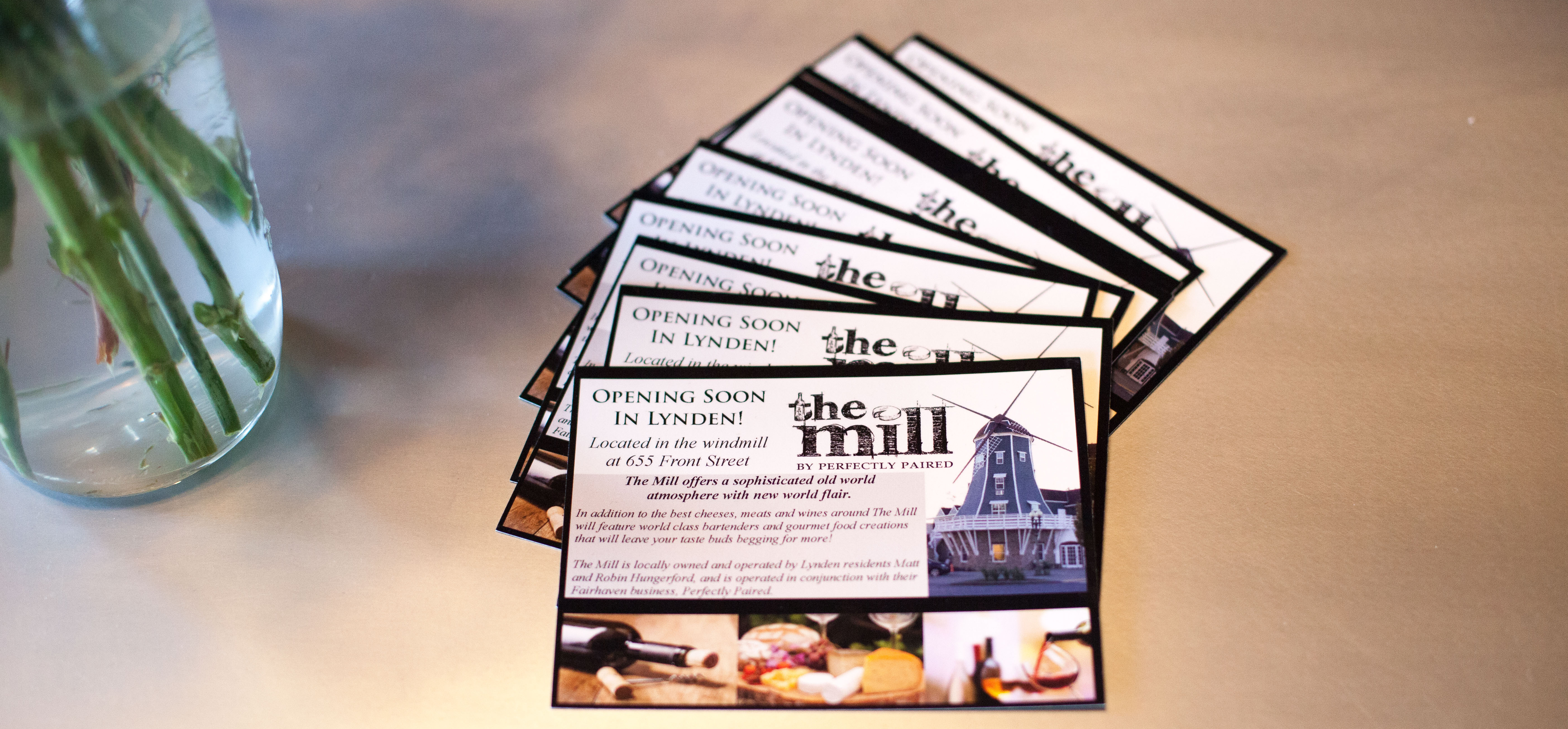 Grab one of these post cards at The Mill or mention this ourLynden article for 15% off your first month's enrollment in the Pairing Club.
We think you'll agree — The Mill is perfectly paired with Lynden!
[A big thank you to Lindsey VanderHoek of HOEK Photography in Lynden for most of the photos used in this post!]
Comments
comments