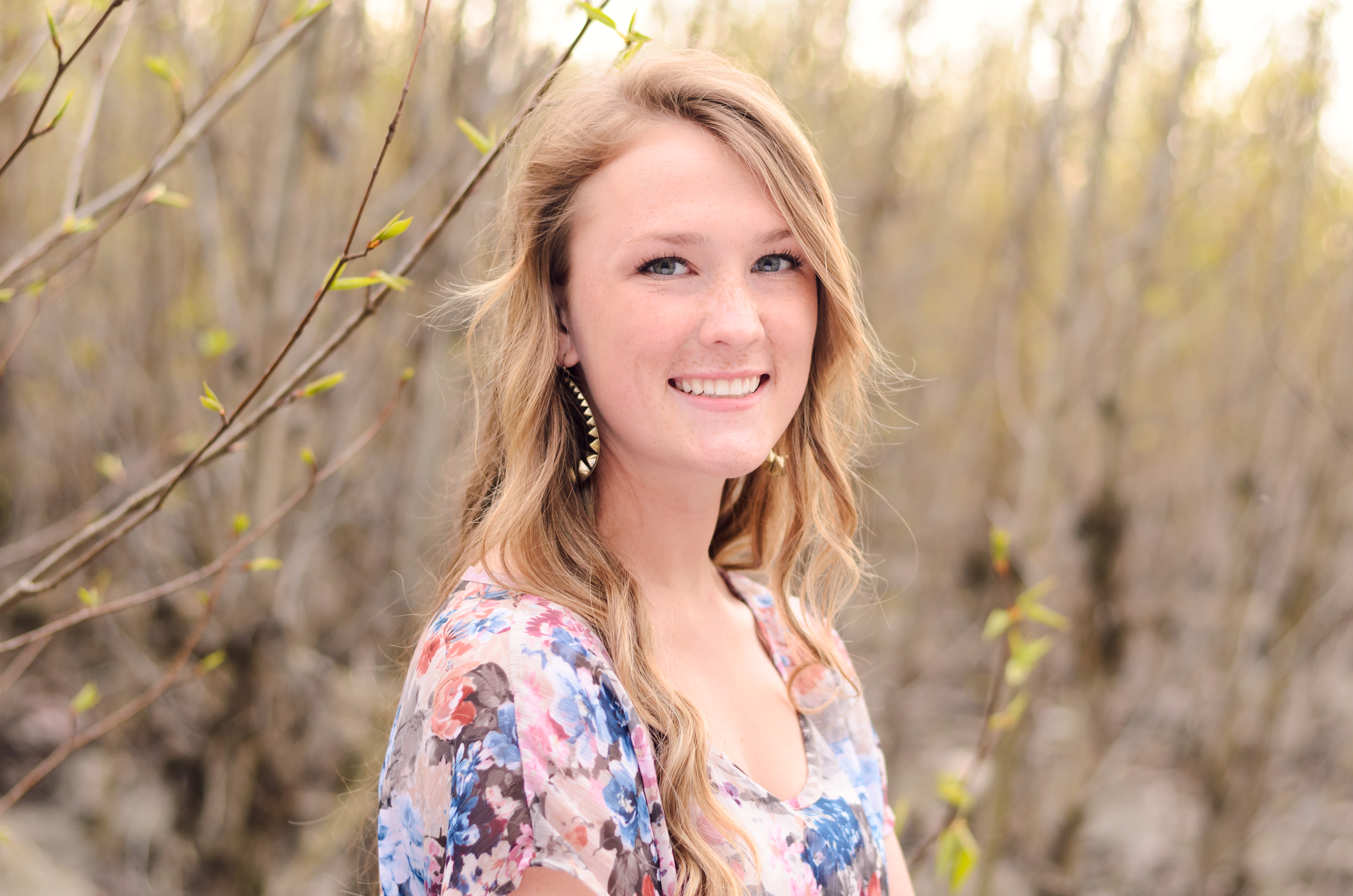 This summer, Lynden-native Bailee Mulder is writing for ourLynden. We asked her a few questions so you could get to know her better:
What were your favorite things about growing up in Lynden?
"Gosh, there are so many things. Just a few – I loved the summers (picking raspberries, running through cow sprinklers, Razz Fest and the Fair), transporting myself everywhere in town by longboard in middle school, and Friday night football games (I graduated from Lynden High School in 2014).
I'm glad I was able to feel comfortable and safe at almost all times here, that's something that's really important to me. I loved growing up knowing so many people, like when I graduated I felt like I knew everyone in my class, which isn't the case for a lot of people.
I love how Lynden is perfectly placed – an hour from the mountains, the water, and just minutes from Canada. It was fun to explore the surrounding areas growing up.
What have you come to appreciate about Lynden since moving to college?
It may sound weird, but I like how nothing really changes. It's always the same place I grew up in, and whenever I am home for breaks from school I feel like I never left and I love that. But then again, when I come back there's some new things, and those are always fun to check out.
Another thing I appreciate is the community and how we support each other; it's really special to me that everyone here is connected in some way or another.
We know you're at University of Oregon — what are you studying?
I am majoring in journalism with a focus on broadcast journalism and minoring in computer information technology.
Where else have you written?
This one isn't only writing, but I'm a part of DuckTV News at college, where I write, report and anchor on stories once a week. During spring quarter of this past year I wrote for The Odyssey, an online social platform where I wrote one personalized post per week. I'm also writing for the Lynden Tribune this summer.
What are you up to this summer while home in Lynden?
Working as often as I can! I work full-time at Edaleen Dairy, part-time at the Northwest Washington Fair and I'm also writing for the Lynden Tribune (and of course ourLynden).
On my days off I spend time with my family, friends, and try to get to the mountains or the water as often as I can. I'd like to adventure around Vancouver BC a lot this summer.
Since you're working at Edaleen Dairy — we have to know: what's your favorite flavor?
Since I've basically eaten every flavor a million times I don't really have a favorite anymore.
But mint chocolate chip, coconut and pecan praline are always my weaknesses.
Here's another important question: what do you order at Woods?
I get a white chocolate mocha, hot or iced, but when I wanna go big I get a mudslide!
What is your hope for Lynden 25 years from now?
I'm conflicted on this one – I hope Lynden doesn't grow too much, but then again I hope it keeps growing and thriving.
I just want LYNDEN to stay the place I had when I was growing up, so that other people have a place with an awesome community where they feel safe and comfortable.
I guess I just hope they don't build any skyscrapers.
If you could only eat at once place in Lynden for a whole year, where would it be?
Definitely Fairway Cafe — their fries are to die for and there's plenty of options to get me through a year.
What is one thing your closest friends know about your personality that most don't know?
I'm a motherly human, I like to be a leader and be sure everyone is happy and safe. I'm creative and am proud of the things I accomplish. And… I can turn into a thumb within seconds (my double-chin game is strong).
Where would you like to be in 10 years?
Man I have no idea. I'll be 30 years old – I think I want to move to Arizona after college, but I'll go wherever I can find a job, as long as I'm out of my comfort zone for a few years longer. I'd love to end up back in the Pacific Northwest to settle down with a family by 30, probably even in Lynden, but I can say honestly that I have no clue where I'll be.
"ALTHOUGH I'VE ALWAYS WANTED TO GET AWAY AND EXPLORE THE WORLD, LYNDEN HAS A SPECIAL PLACE IN MY HEART AND I WOULDN'T DOUBT I'LL BE BACK HERE PERMANENTLY SOMEDAY."
What are some of your favorites — favorite TV show, movie, music, iPhone app?
My favorite TV shows are Friends and One Tree Hill. I don't really watch movies so I don't have a favorite, I like mostly everything but I won't watch horror movies. My favorite music artist and quite possibly favorite human is Selena Gomez. My favorite iPhone app is probably Twitter because it's newsy and that's what I want to do with my life, but I like Instagram too because I like how creative it is.
What is your dream vacation?
I would really, really love to visit Holland and the rest of Europe. I've only ever been to Canada and Mexico, so I'd love to travel abroad and experience different cultures and see beautiful places around the world."
Comments
comments