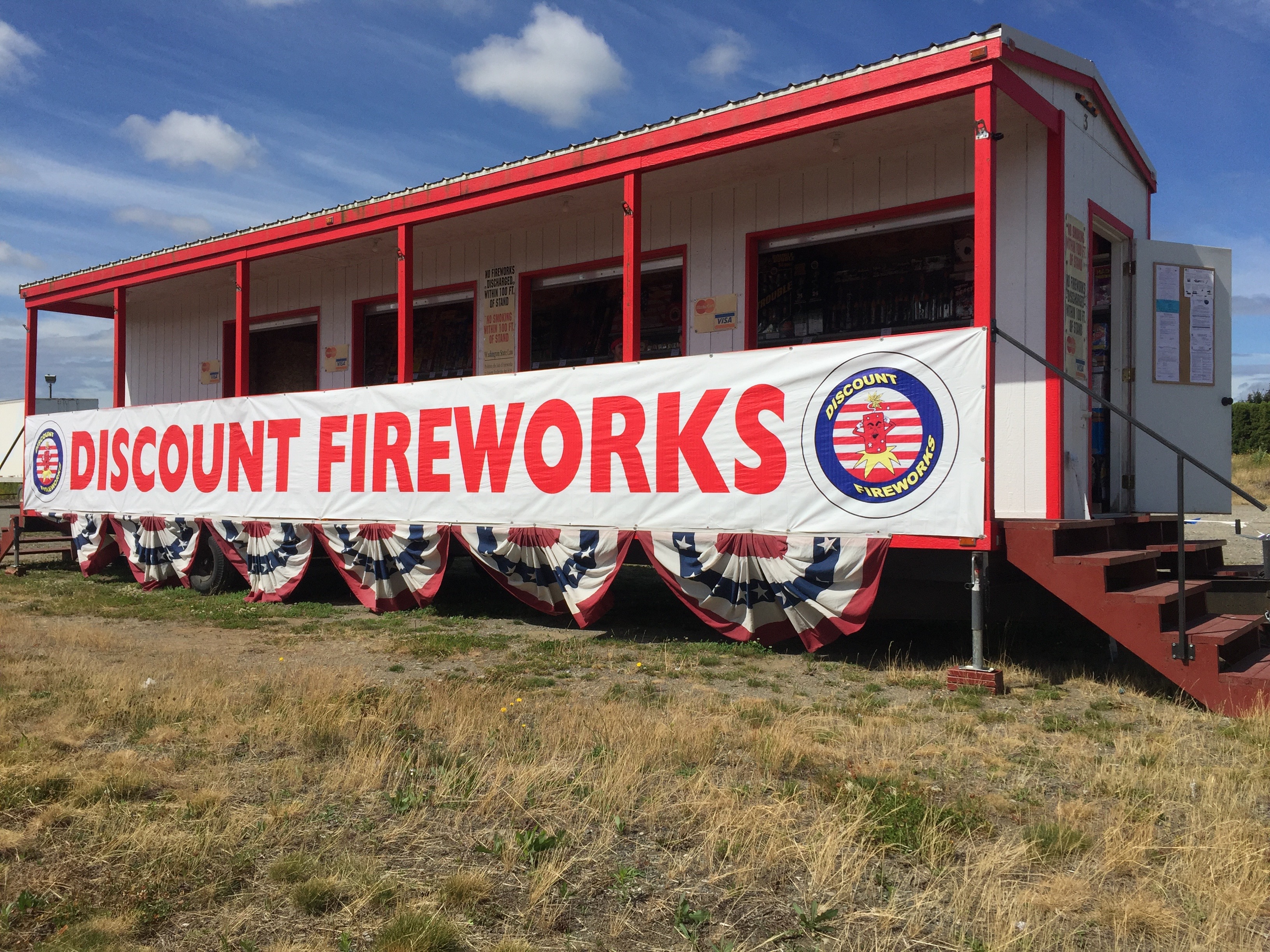 Editor's Note: Bailee Mulder is a Lynden native and journalism student at the University of Oregon. You'll see posts from her throughout the summer on ourLynden, and we'll soon post an article to fully introduce our readers to Bailee. Welcome, Bailee!
---
The Fourth of July is a holiday loved by Lyndenites, where we celebrate America's independence and our freedoms with family and friends in our community. Some go on camping trips, others enjoy backyard barbeques, many do fireworks, but however you decide to celebrate, a holiday spent with the ones we love on a beautiful day is always something special.
Wondering where to buy fireworks, the regulations on fireworks or where to celebrate on the Fourth of July holiday? Here's your full guide to Independence Day in Lynden.
Fireworks: Where to buy
Lynden has four fireworks stands that will be open through the Fourth of July holiday, all on the west side of town.
The first stand can be found just past Safeway heading south on the Guide Meridian. Another stand is set up next to O'Reilly's on Kok Road – a fundraiser for the Lynden Pioneer Museum that's been going for about 15 years.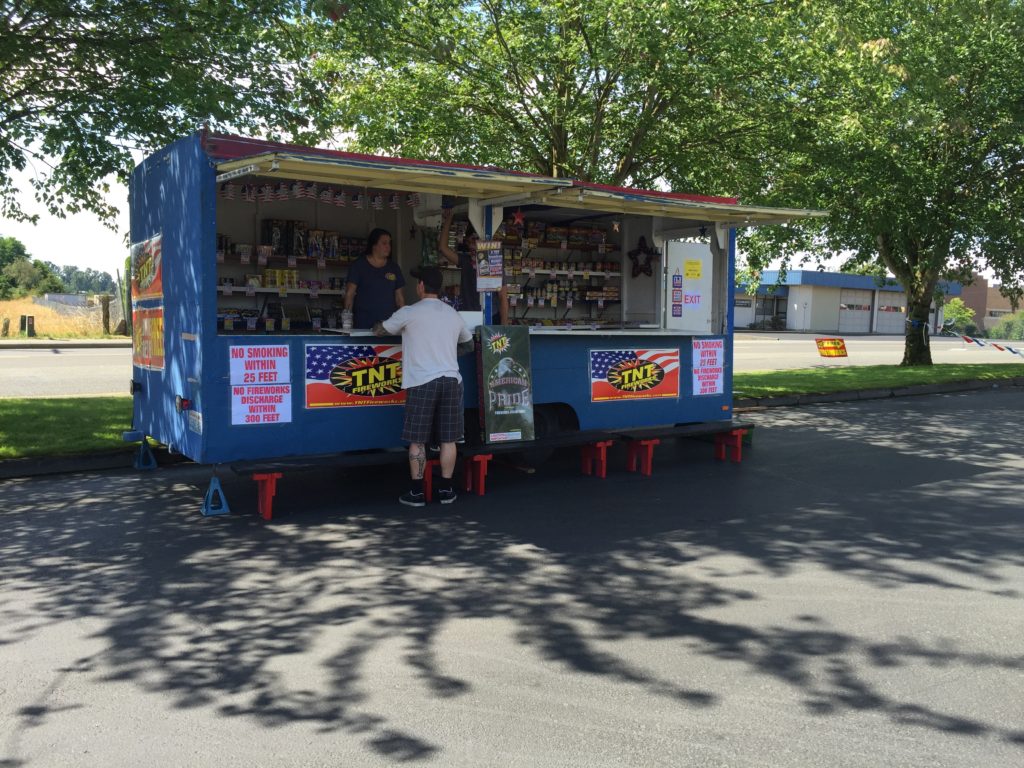 The other two fireworks stands can both be found on Front Street, one in front of Tractor Supply and the other at the Northwest Washington Fairgrounds. The Lynden Noon Kiwanis run the stand in front of Tractor Supply as a fundraiser that's been going on ten years. Additionally, at this stand you can sign a petition to keep fireworks the way they are in Lynden, allowing sale and use for the Fourth of July holiday.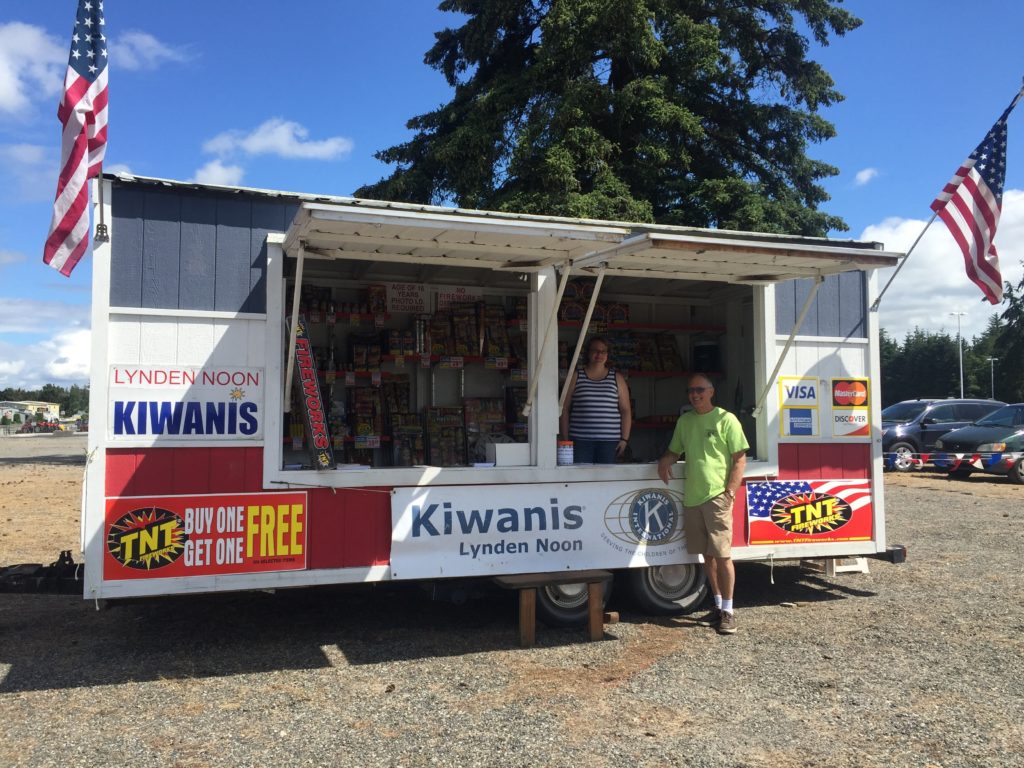 When Fireworks can be used
According to the Bellingham Herald, Lynden follows state law which allows the use of fireworks from 9 a.m. until 11 p.m. on July 2 and 3, and 9 a.m. until midnight on July 4, and 9 a.m. to 9 p.m. on July 5.
If you live in the county — outside of the city limits — fireworks are only permitted from 6 p.m. to 11 p.m. July 3 and July 5, and 6 p.m. to midnight on July 4.
New this year is a regulation on sky lanterns, which are only legal if they are tethered and under control at all times.
Where to celebrate
If you're looking for some family fun on the Fourth, head to downtown Lynden from 11 a.m. to 2 p.m., where a celebration will take place for Lynden being named the winner of America's Main Street Contest. There will be food, live music and drawings throughout the day, and many of the shops downtown will be open during the celebration. At noon, the co-founder of Independent We Stand, Bill Brunelle, will present the big $25,000 grand prize check.
Although Lynden doesn't have a fireworks display of its own, Whatcom County has two magnificent options. The first starts at 10 p.m. at the Blaine waterfront, near Marine Park. Another will start at 10:30 p.m. on Bellingham's waterfront near Zuanich Point Park, but you can get a good view of the show from anywhere on the waterfront.
No matter how you decide to celebrate, we hope you have a happy and safe Fourth of July weekend!
Comments
comments