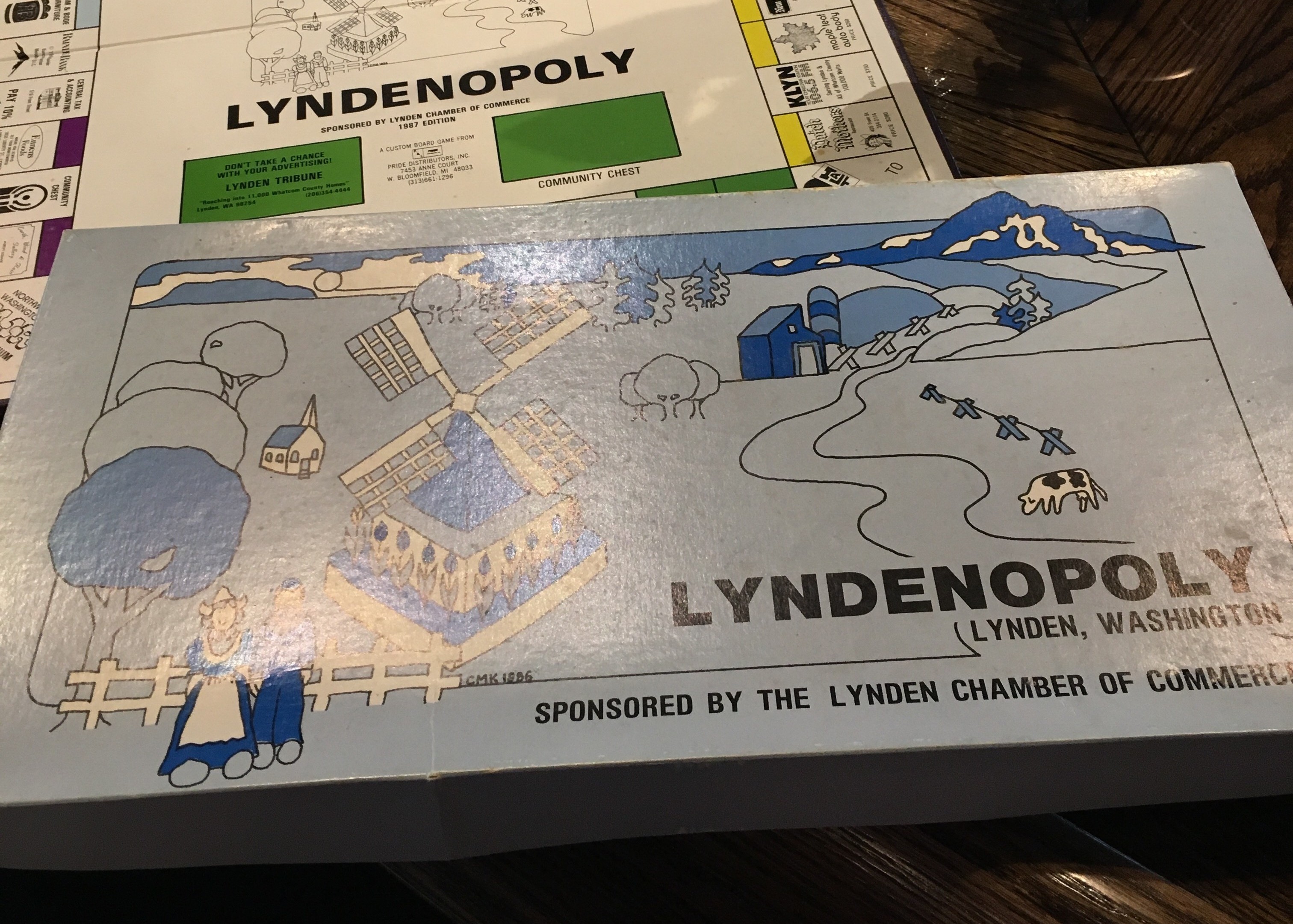 UPDATE JULY 2017: Lyndenopoly is finally launching this summer! After unexpected delays last summer we held off to launch until 2017 — which is fittingly the 30th anniversary since the original Lyndenopoly board game was sold in 1987. Check out this post for Lyndenopoly 2017 pre-order and sales information!
Nearly 30 years ago in 1987, people all around Lynden began playing Lyndenopoly for the first time. With the property spaces all represented by local organizations and companies, and the game cards unique to our community, it's a fun local board game.
Today, planning officially began for the new-and-improved 2016 edition, slated to be ready this summer during Lynden's 125th year as a city. Sales of the game will be a fundraiser for the Lynden Chamber of Commerce, a nonprofit which hosts popular community events such as Farmers Day Parade, Raspberry Festival and the Lighted Christmas Parade, among others.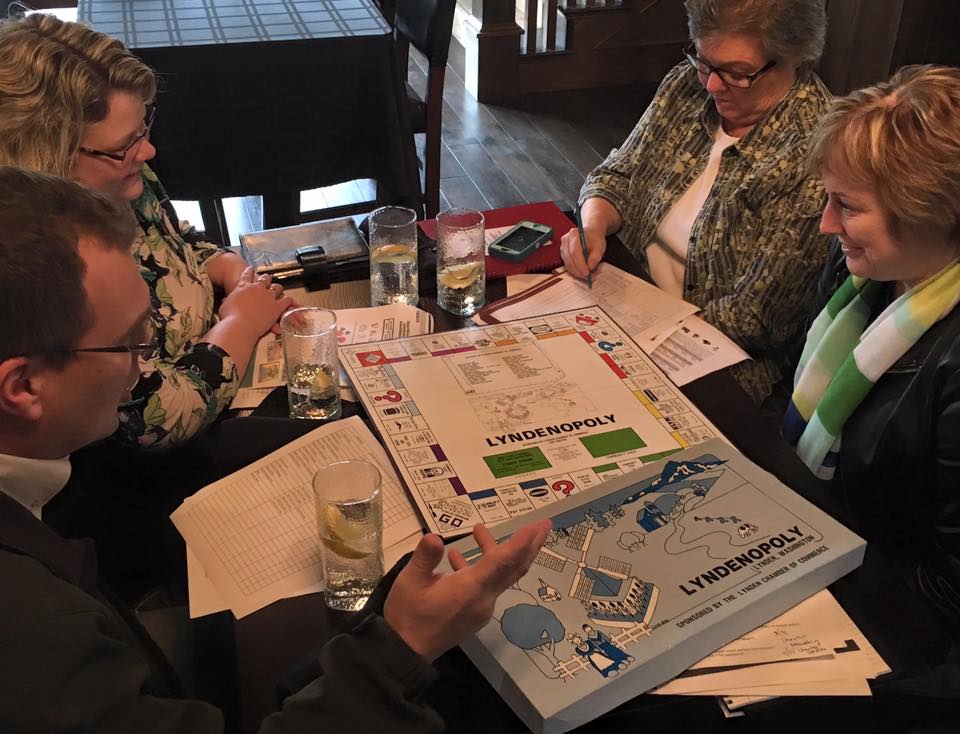 More details will be available in the coming months, including a special pre-order opportunity. Chamber members will receive information on sponsorship opportunities in the coming weeks; interested parties can contact Lyndenopoly Committee Chair Joel VanderHoek by email at [email protected].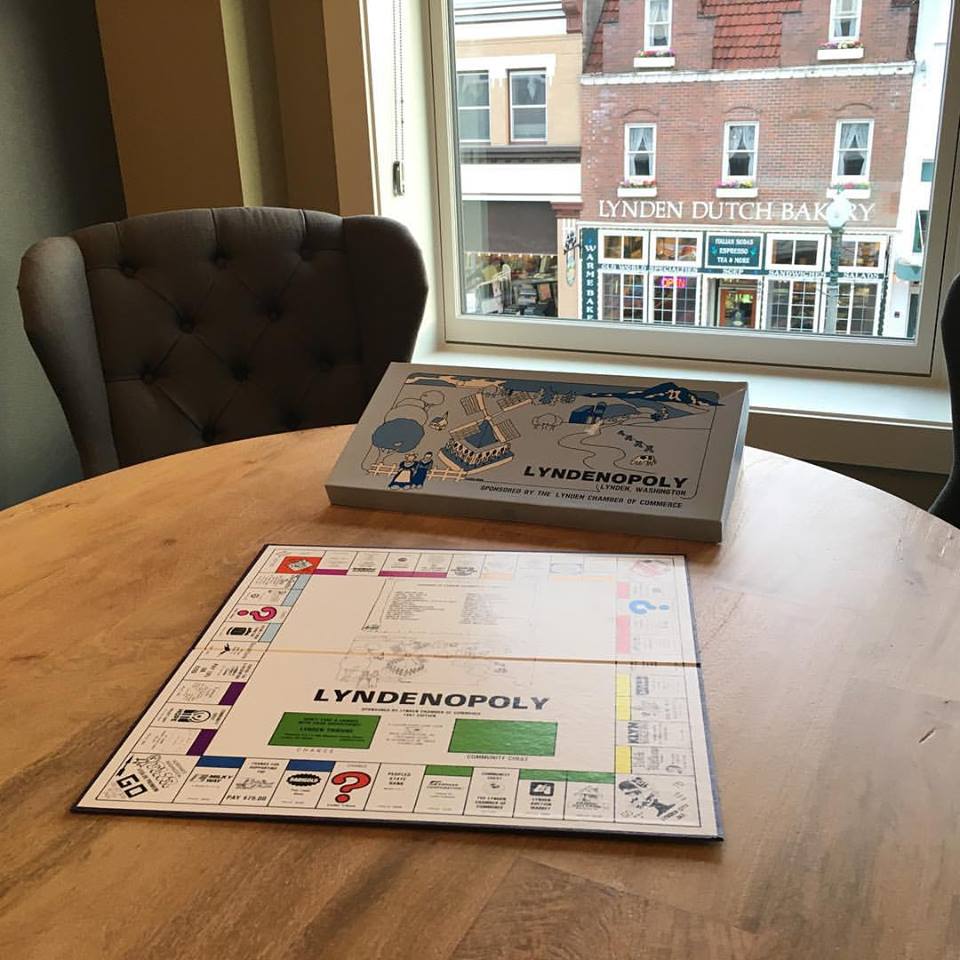 Comments
comments