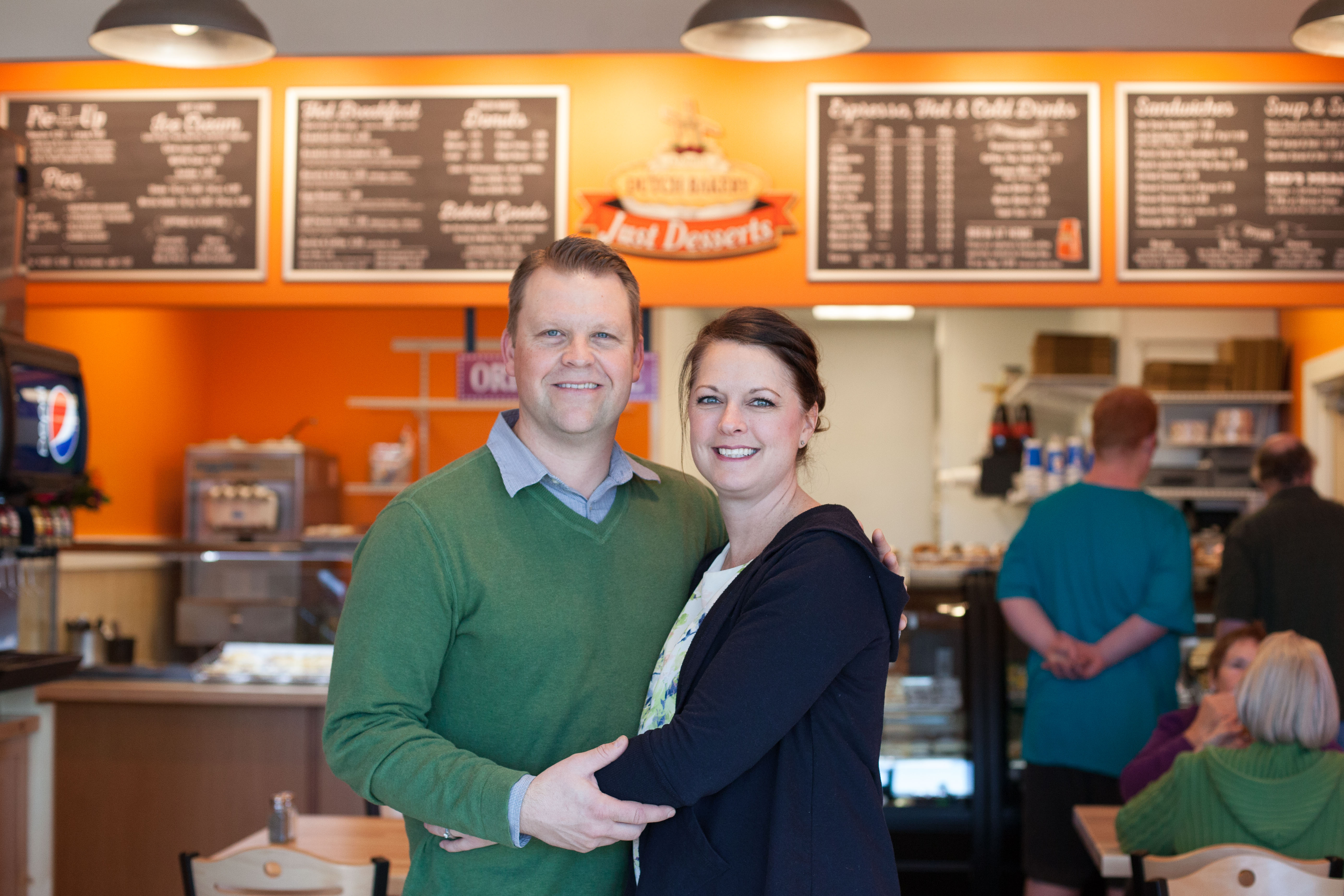 In 1907, just 16 short years after Lynden's official incorporation, a bakery opened in Lynden to serve the small yet growing community. 109 years later, that bakery still serves this community as the Lynden Dutch Bakery. And this year, on Lynden's 125th anniversary date, the Lynden Dutch Bakery opened their new Just Desserts shop across town at Fairway Center.
Lyndenites Chad and Julee Simmons have owned the Lynden Dutch Bakery for just about a year and a half, but spent a few years involved behind the scenes prior to taking ownership. "We are fortunate to become involved in an institution far bigger than ourselves — we want to be good stewards of it and find the best way forward," Chad shared.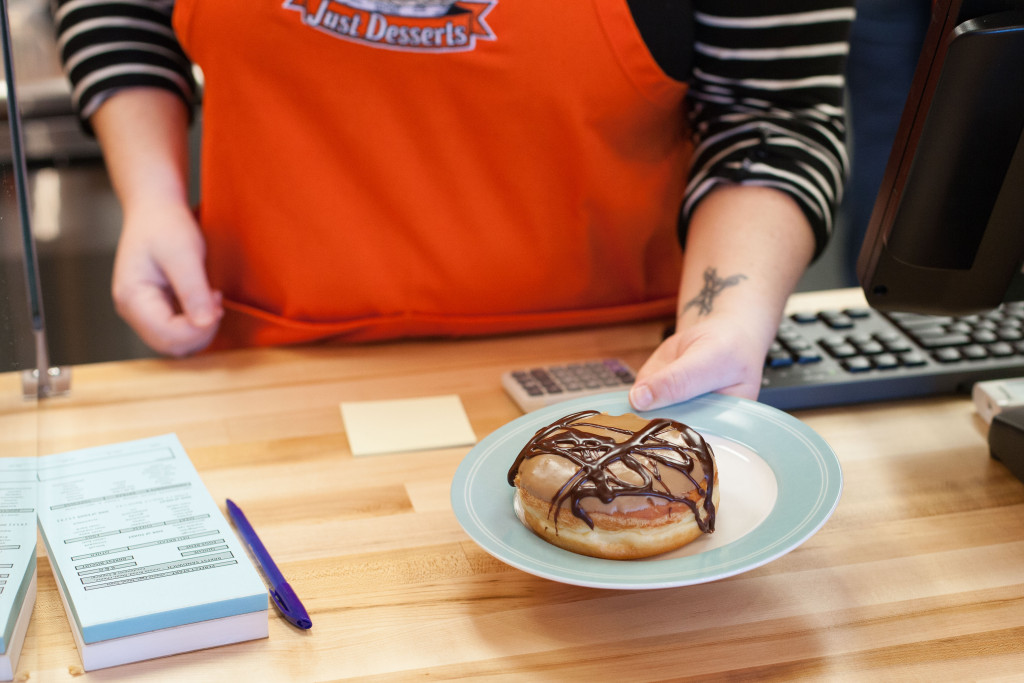 Just Desserts is a new twist on the historically popular offerings of the long-time Lynden bakery. Sweet favorites such as their handcrafted donuts, dessert bars and poffertjes muffins are plentiful at the new shop, as well as all-day hot breakfast offerings, sandwiches and an espresso bar.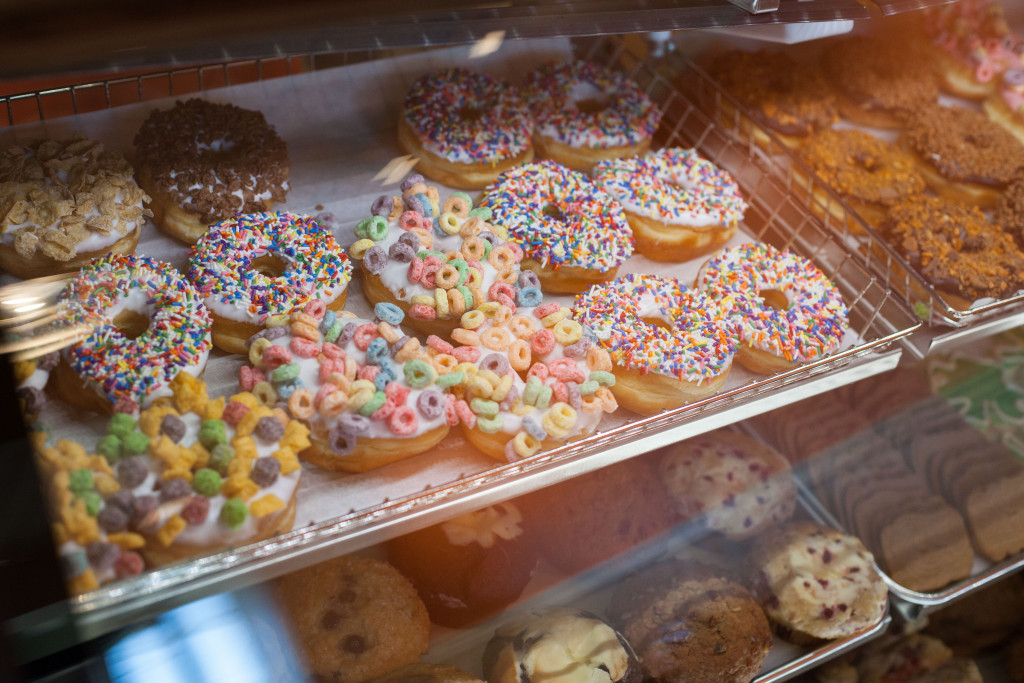 All of the donuts for the new shop and the historic downtown location are made from scratch right at the Fairway Center shop, which has been a bakery for decades prior as Doris Jeans and Davy Sue's Bakery. It is, to the best of their knowledge, the only area bakery to make donuts from scratch daily. "You'll never be served a day-old treat here — everything is made fresh daily from scratch."
The coffee beans are roasted by Skagit-based Fidalgo Bay Coffee, where a special Signature Breakfast Blend is made for the Lynden Dutch Bakery.
What's new: ice cream + pie concoctions, mini pies and more!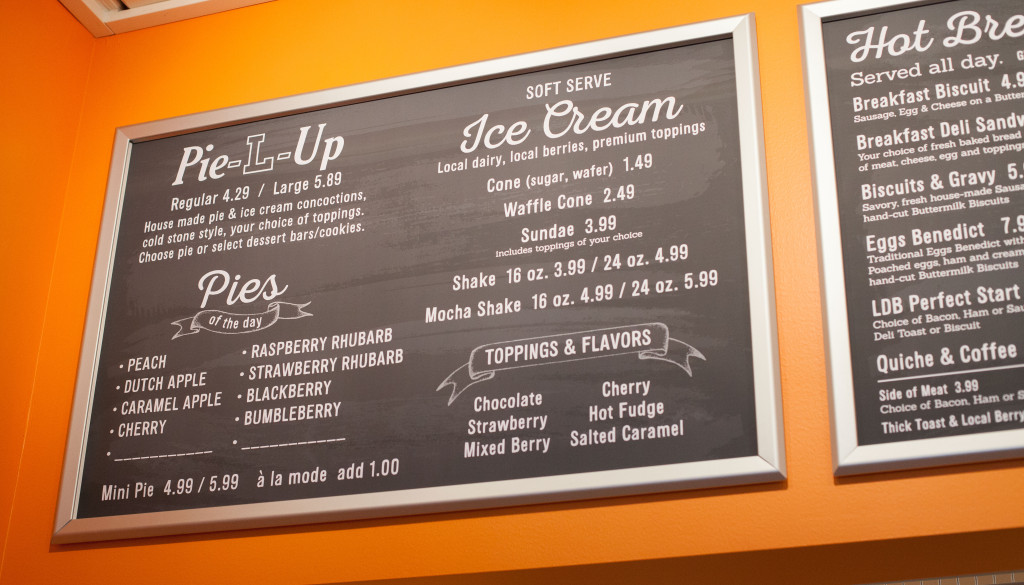 An all-new "Pie-L-Up" (pronounced 'pile-up') station will serve up cold stone style pie and ice cream concoctions, using the bakery's famous house-made pies and quality ice cream. "It really takes pie to the next level," the Simmons' explained. A slice of your choice of pie is mixed with your choice of ice cream and toppings on a cold stone mixing bar, and served for your enjoyment on the spot. In lieu of pies in the Pie-L-Ups, select dessert bars and cookies can also be mixed in.
Other ice cream offerings are also new, including sundaes, shakes, mocha shakes and cones. All local dairy and local berries are used in the ice cream treats and throughout the bakery's offerings.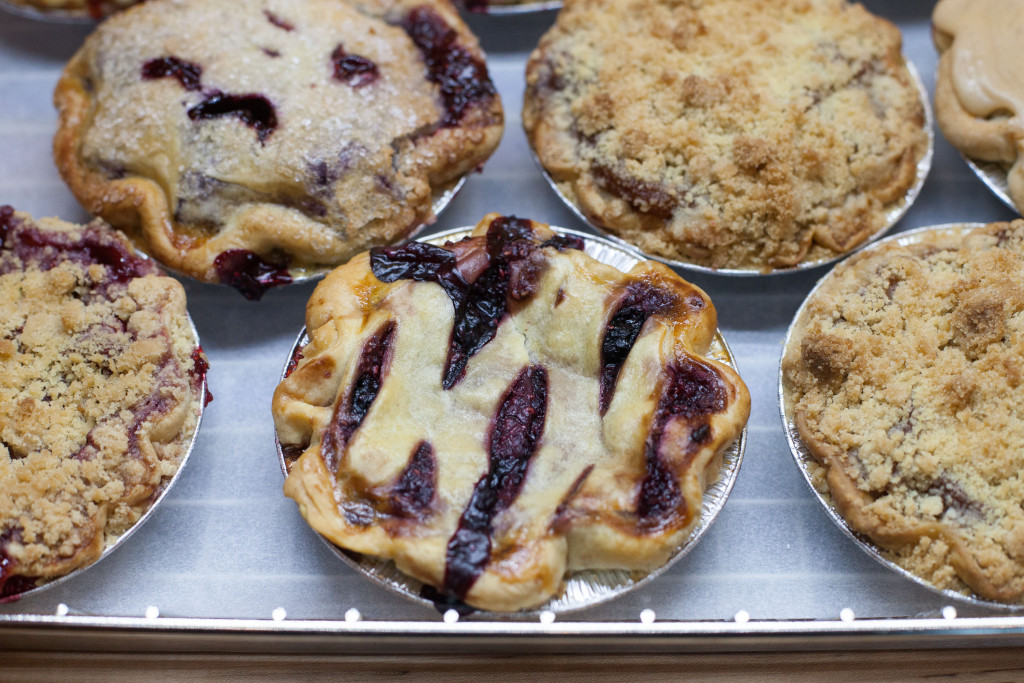 The Lynden Dutch Bakery has long been known for their handcrafted pies, and now you can take home mini pies of various flavors to please the whole family. "When dad comes home with a full-size strawberry rhubarb pie, and he's the only one who loves rhubarb, everyone knows he's going to hog it all for himself. With mini pies, everyone can get their favorite flavor in a perfect portion, which is enough to even share a few bites." They come in a special microwave-safe tin for reheating as needed, and are also great for enjoyment at one of Just Desserts many tables.
Full-size pies will continue to be offered in the downtown location only, along with breads, rolls and other larger packaged goods.
The Dutch influence: lots of orange, and special Dutch treats
Favorites like the poffertjes muffin, almond tart, speculaas cookies and Dutch sausage rolls are surrounded by lots of bright orange color at Just Desserts — the traditional color of the Netherlands. "The Dutch are actually credited with inventing the doughnut!" It's true — Dutch immigrants to Manhattan (then still called New Amsterdam) brought the "oliekoek", a ring shaped fried dough-nut.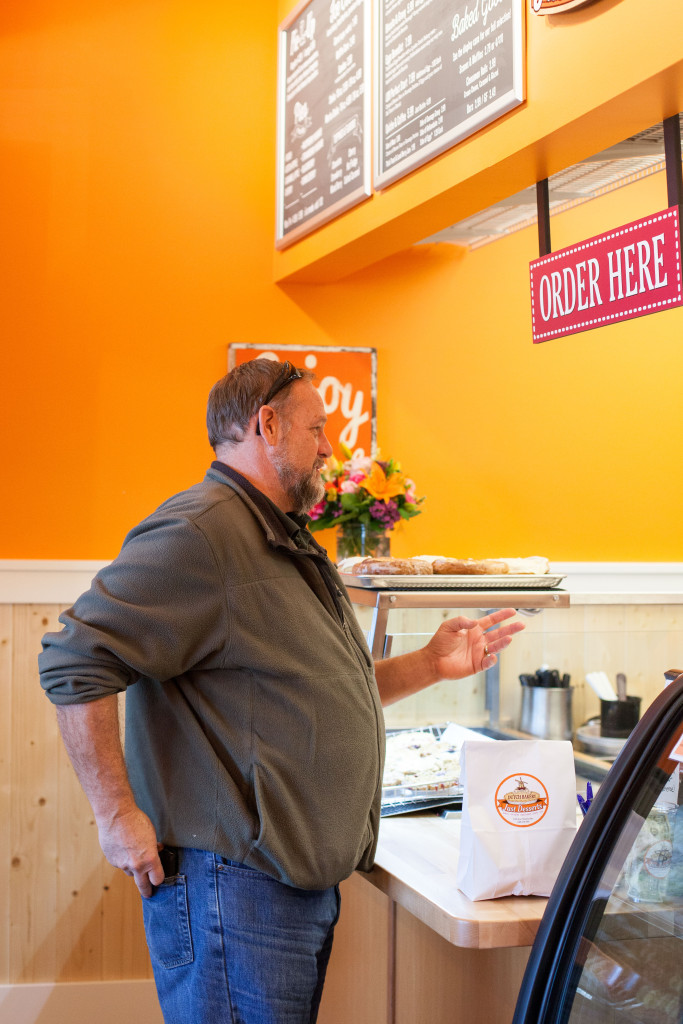 Gluten-free, sugar-free and flavor-full!
A handful of items are offered as gluten-free or sugar-free for those needing to abstain from either. Sugar-free bumbleberry pie and gluten-free dessert bars are available, along with gluten-free bread options for hot breakfast combinations and lunches.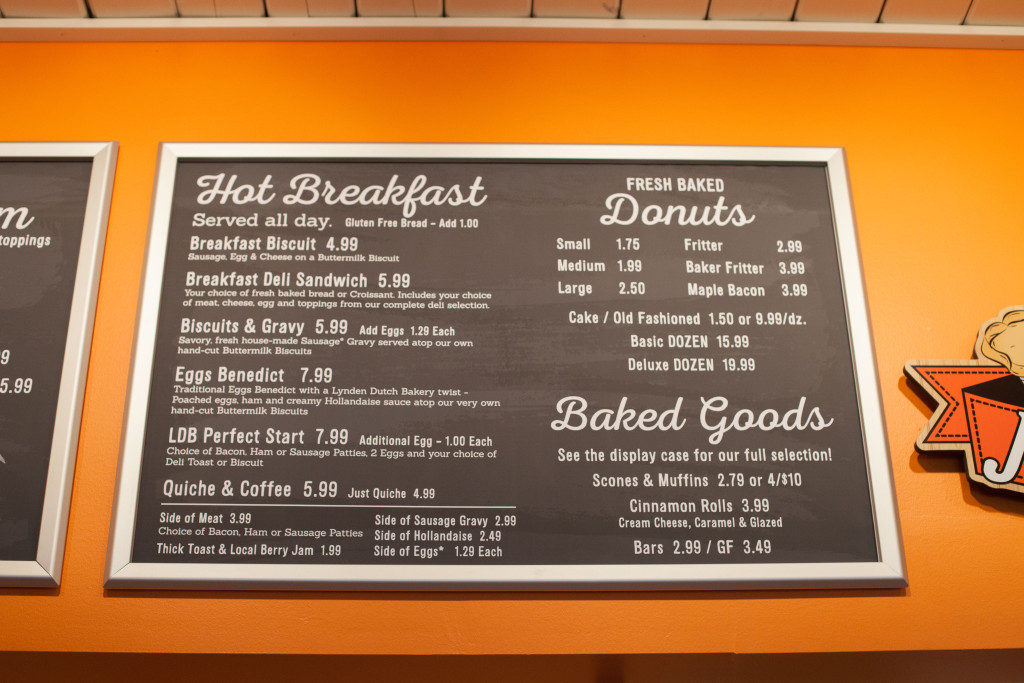 The self-serve coffee, soda and condiment bar sits atop a refinished slab of wood which was the original doughnut rolling platform in the back of the bakery located in this very spot for many years. Zach, who ran Doris Jeans in its most recent years open, continues to bake for the bakery and serve his many happy customers.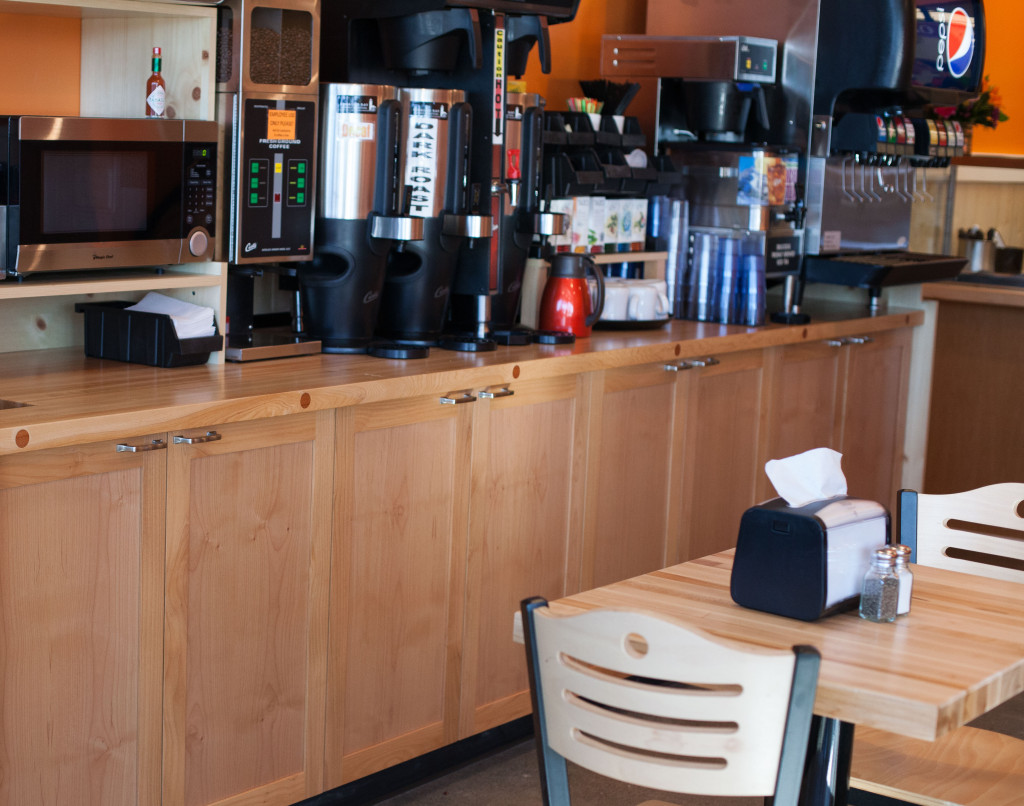 When to go: longer hours and more days to indulge!
After a soft opening this week with limited hours, the planned hours are 6am to 7pm Monday to Wednesday, 6am to 8pm Thursday to Saturday and open Sundays 7am to 6pm. Hours can be confirmed and bulk orders placed by calling 354-3911, which will reach both the downtown Lynden bakery or Just Desserts.
"For local farmers and others, a 7am opening is too late — so opening at 6am allows them to get a quick hot and hearty breakfast. We'll feed you right but not make you late for work."
Big thank you to Lindsey of HOEK Photography in Lynden for capturing the tasty images used in this post!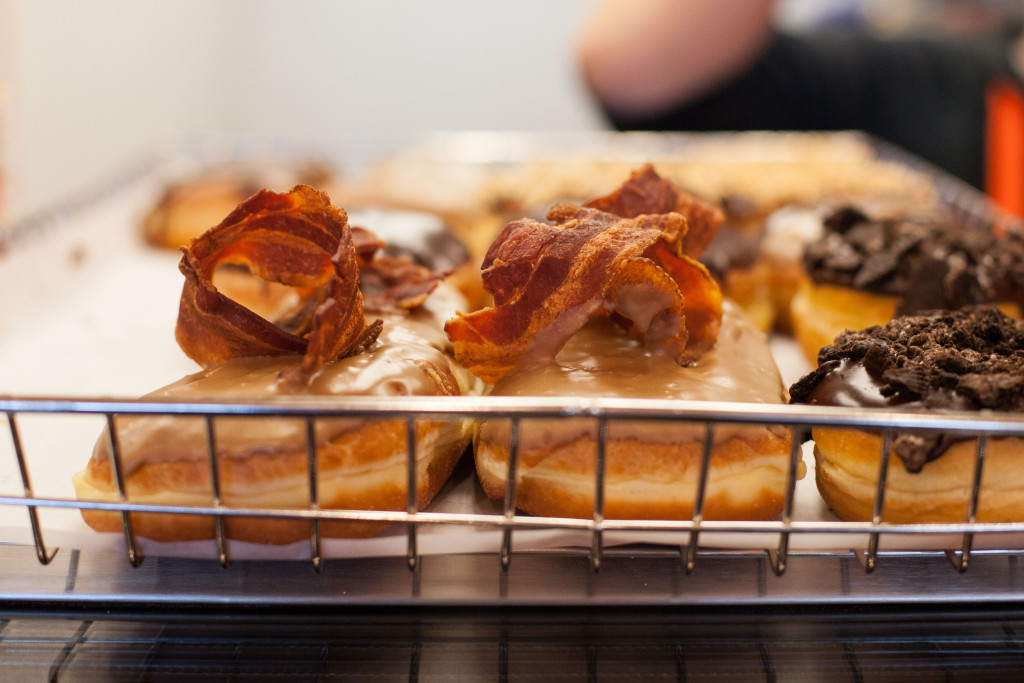 Comments
comments