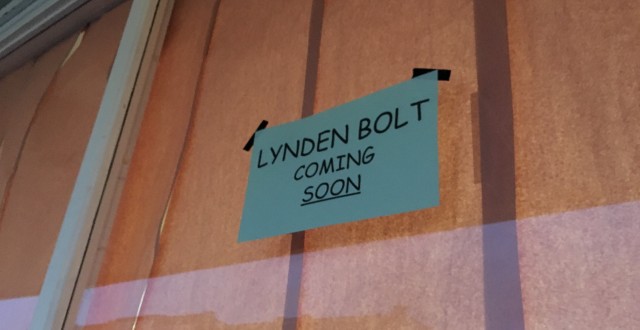 Many have wondered what the 'Lynden Bolt – Coming Soon' signs at 404 Front Street mean exactly.
Some speculated that it could be a sewing shop selling bolts of fabric, while the more creative thinker might have imagined a gun parts store selling rifle bolts. Neither would be correct, as Lynden Bolt is the in-progress retail establishment of Mobile Hardware, Inc. which has sold wholesale fasteners locally for nearly 30 years.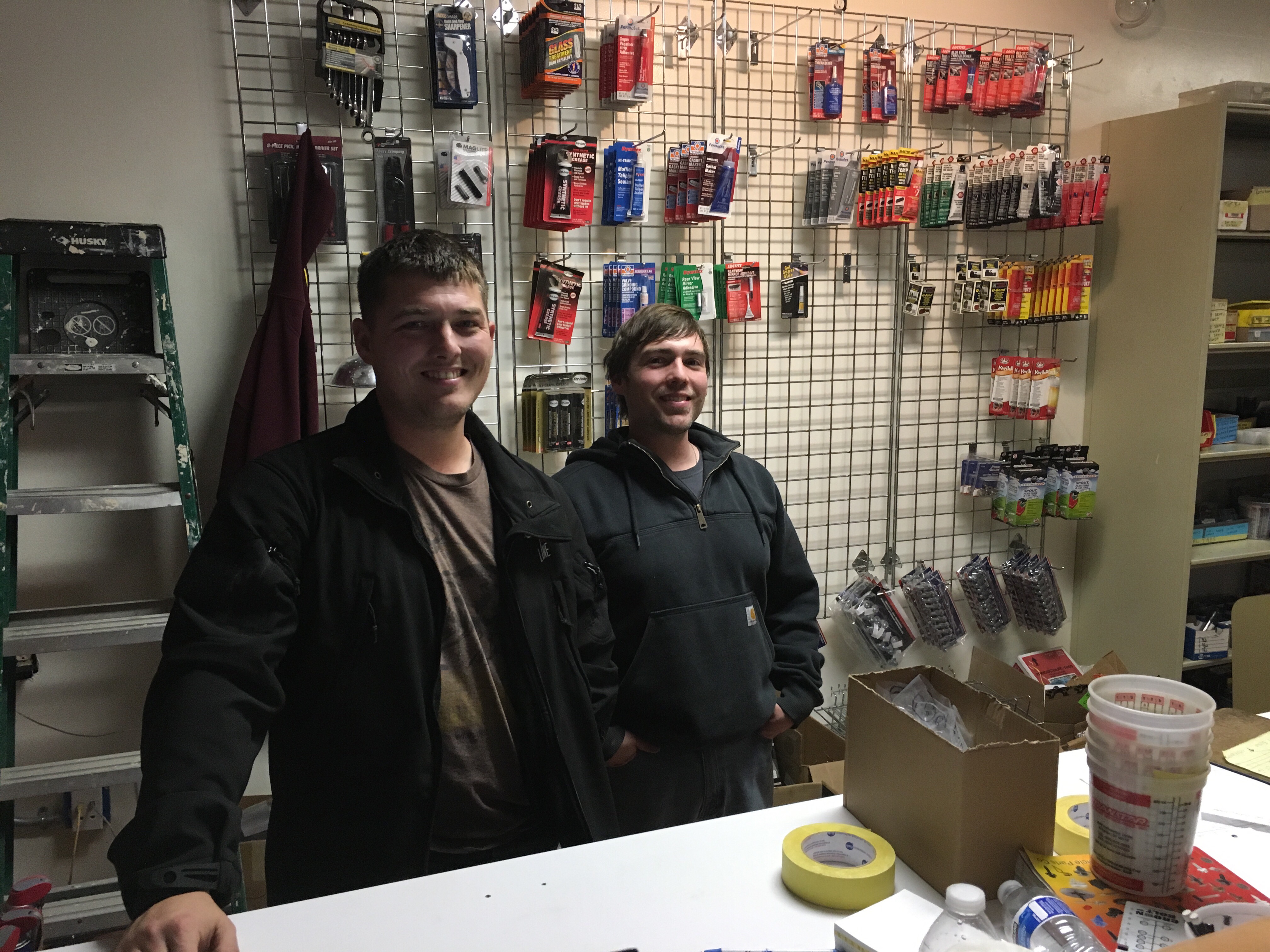 Brothers Jesse and Tim Clark (pictured above) were busy setting up in the store when we dropped by Monday evening. With a friendly and upbeat attitude they explained their specialization in fasteners that other shops in the region don't carry.