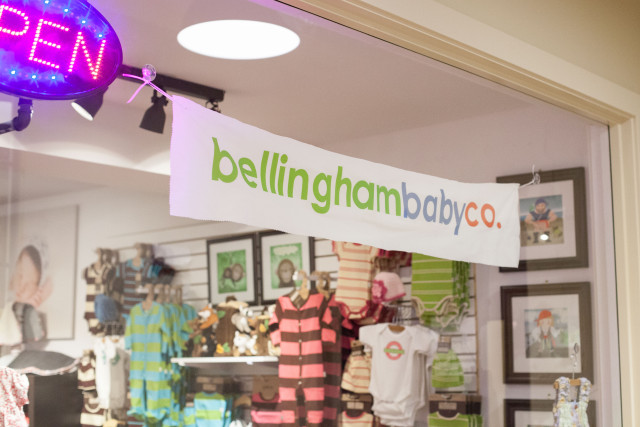 So many good things have been happening in Lynden lately, even beyond all the normal awesomeness that is Lynden. One new arrival to town is the Bellingham Baby Co., which opened their second retail location at the Waples Mercantile Building. The entrance to the new shop is in the interior of the building, through the Lobby of the Inn at Lynden; just past Overflow Taps and behind Drizzle and Village Books.
Bellingham Baby Co. is owned and operated by Lyndenites Shelly and Jeremy Allen. The new Lynden location which opened in early January is their second brick and mortar shop, in addition to their Barkley Village store and online presence.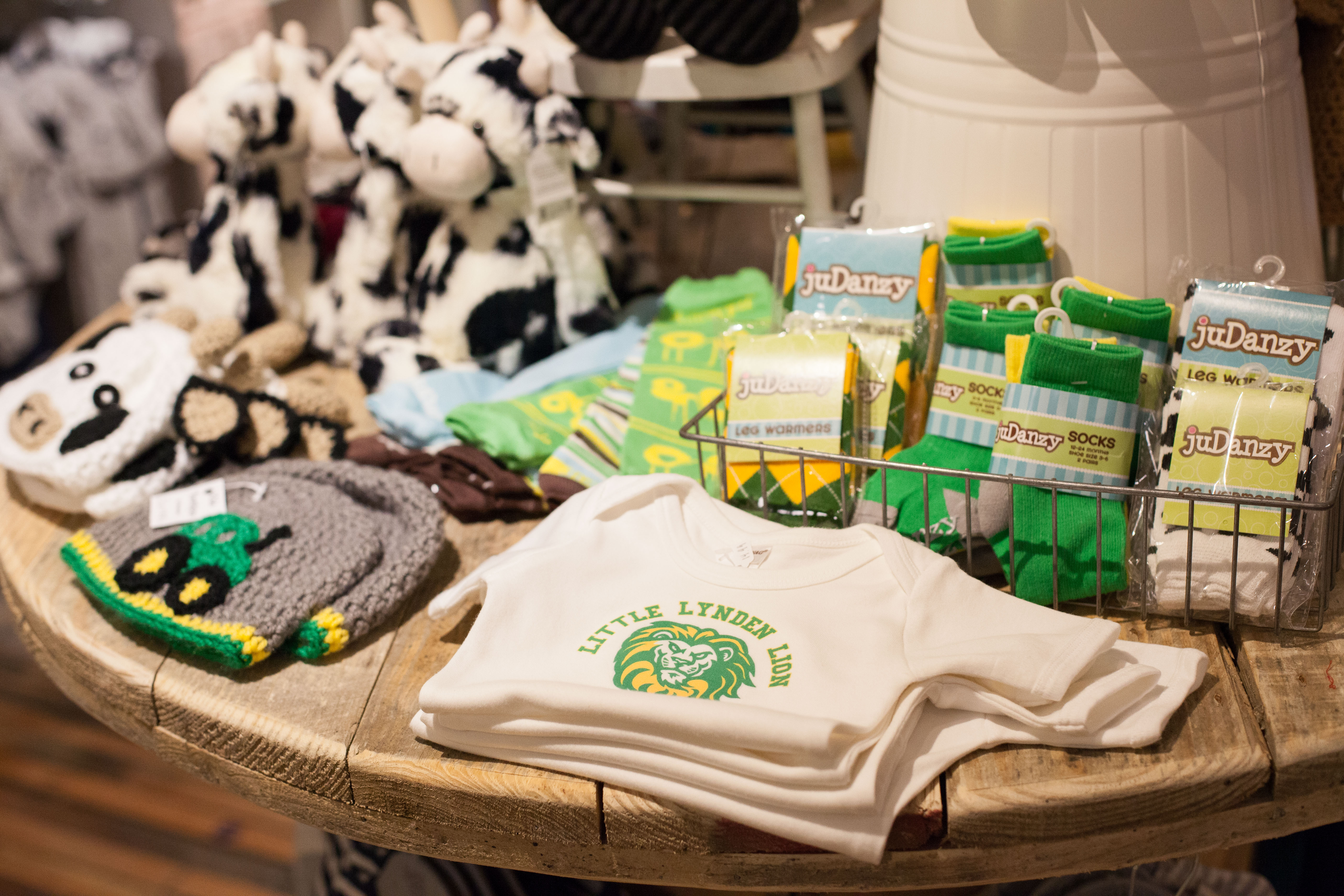 The shop features a great selection of local Lynden-themed prints, including gear for the little Lynden Lion or Lync in your family!