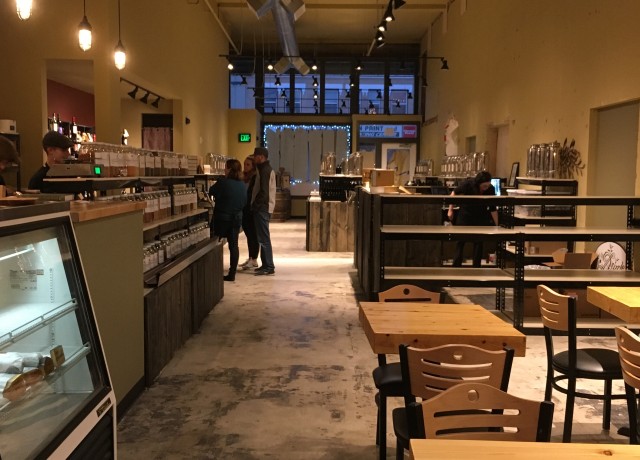 Drizzle Lynden is an Olive Oil and Vinegar Tasting Room, but will also be serving up tasty food: "Drizzle boards" with cured meats and cheeses, rustic-inspired plates created by chef Andy Nguyen, as well as fine beers and wine.
Here's an exclusive sneak preview before they open to the public tomorrow morning at 10am. We had the opportunity to tour their new store, which is their second location after their Fairhaven flagship. Owners Ross & Dana Driscoll are clearly passionate about what they do, and are intimately familiar with all of the ingredients and chemistry that goes into fine infused olive oils, vinegar and foods.
Plus, here's a special DEAL: from their opening on Monday morning through Thursday the 17th, use keywords "DRIZZLE LOVES LYNDEN" at checkout for 10% off your entire purchase!